Boy On TV: Getting to know Gameboys' Kyle Velino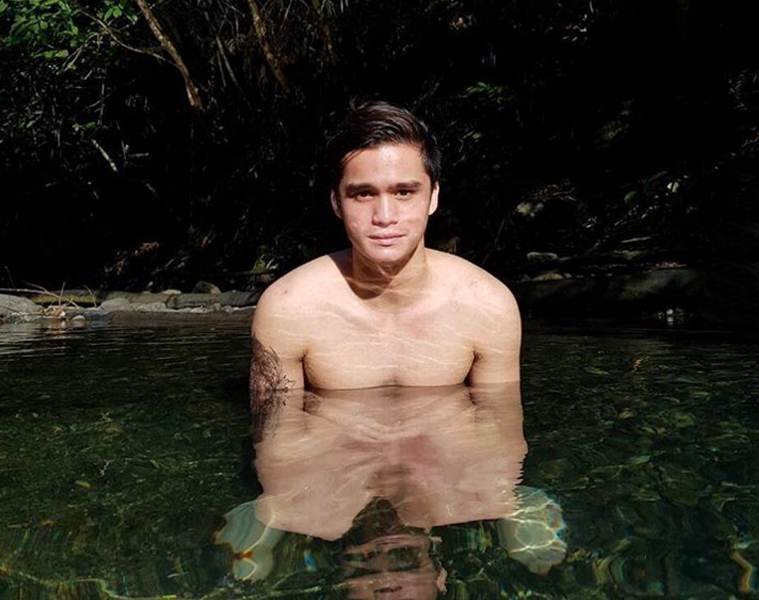 You may have different feelings about BL series Gameboys' antagonist Terrence Carreon but we're sure you will be rooting for him behind the camera as Kyle Velino. The 20-year old may have not seen himself as an actor while moving towards becoming a basketball star, but things took a turn after he met ABS-CBN's Johnny Manahan. "[I] never dreamt of it talaga but that's life. Some things are really meant for you, and I know it's part of God's plan," the actor shares. You might recognize Velino's face from Kapamilya shows like The Good Son, Playhouse, and Killer Bride before he became a kontrabida in Gameboys.
Let's get to know the actor as we talk about his aspirations, the showbiz industry, and Gameboys' season 2. Here's how our chat went:
How was Kyle as a kid? How did you come to love sports?
I had a fun childhood because we grew up with our cousins who are our neighbors. We were very active sa sports. We always loved swimming. I remember every time we have celebrations,  it's always a swimming party. I'm a sporty guy, I was around 12 when I started playing football with my brother. We were influenced by our dad, who also loved football so much. Later on basketball was introduced to me, and I stopped playing football. Basketball may not be my first love, but I'm sure that it is my last. I was varsity in high school and I had a chance to play internationally. I was in the Pinoy Youth Dreamers RP Team 16, headed by coach Beaujing Acot,  which competed in Malaysia.
Can you share how your showbiz career started?
I still remember the first time I met Mr. M (Johnny Manahan). Super mixed emotions. I didn't know what to feel. He sent me to workshops, and after noong first day of workshops ko,  pinatawag niya agad ako and sign agad contract, which made me a Star Magic artist. I learned so much from all of my seryes in the Kapamilya network, and met a lot of great actors and respected people in the industry. That's one thing I love about acting, you meet wonderful people, friends who become family.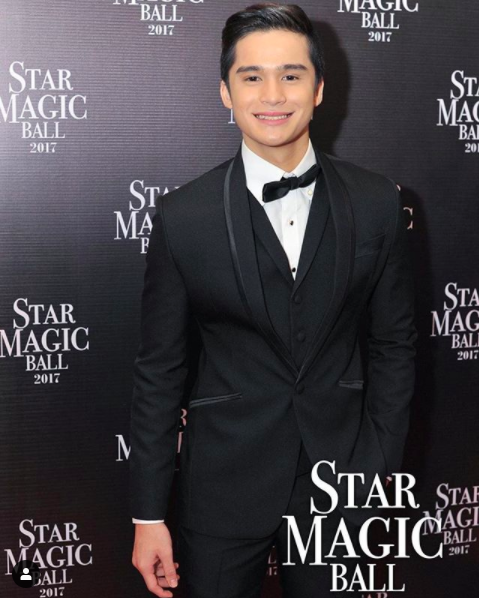 Speaking about people in the industry, which actor do you look up to the most?
One of the actors I look up to is our kuya in Star Magic, John Lloyd Cruz. He's really one of the best, lalo na in our generation.
Being an actor requires to look your best, can you share about your style?
I'm just a simple guy with a simple taste in fashion. I'm used sa comfy clothes, which is plain shirt lang and shorts, tapos nice shoes lang, okay na sa'kin yun. Siyempre pag sa showbiz, it's different, lalo na sa Star Magic. You should always look your best. And you should know pa'no dalhin yung sarili mo. Super thankful because my co-manager Avel Bacudio is a designer,  kaya wala nang kahirap-hirap sa wardrobe.  When it comes to fashion I let him decide because tito Avel knows best! I learned a lot sa fashion dahil my manager is a designer.
Can you share some of your wardrobe staples?
Shades and a good watch!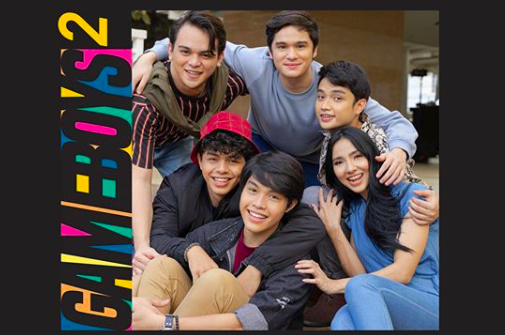 Talking about Gameboys and your character Terrence, what have you learned about yourself? 
Terrence Carreon changed me and gave me confidence. I owe to him a lot, lalo na I wouldn't be where I am right now kung 'di dahil kay Terrence. I want to thank him and everyone in the IdeaFirst Company for giving me a chance to portray him. Terrence Carreon might be a kontrabida to others, but he is like many of us who does everything for love. I've never seen him as an antagonist, I was once a Terrence Carreon myself. I did stupid things because of love. Things I never thought I would do. But what's important is you learn because nobody's perfect. It's never too late to start again, that's why we should never let our mistakes and past ruin us. There is always tomorrow, and we can start again stronger and wiser.
What challenges have you faced playing the role?
I would like to thank Direk Ivan, dahil sa kanya I played Terrence Carreon smoothly. Siya yung reason why napansin si Terrence Carreon. It was never easy doing Gameboys, not just because the characters were hard to portray. The most difficult part was our shooting setup. It was all new to us. We had no choice but to adjust because of the pandemic, but we really had a hard time because we were not used to it. Imagine, we were the ones responsible for everything; the set-up, the positioning of props, lighting, audio, and etc. It was not easy doing it but it was worth it. We learned so much, and we are proud because we've done it. I wouldn't have it any other way!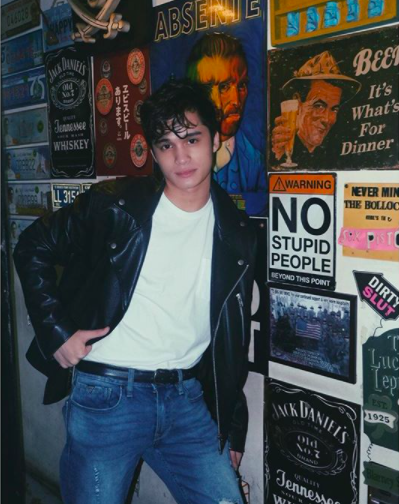 What can we expect from Season 2 of Gameboys?
Well, in Season 2 we would know Terrence more and I'm sure our Alt Gameboys team will be a good addition to the story.
How about for Kyle Velino, what can we expect in the coming months?
Well, other than Gameboys, I have other shows lined up already and I'm very excited. We just finished filming 'Mommy Issues" under Regal Films but I have no idea when the premiere will be I hope this pandemic ends soon so we can open the cinemas.