Celebrate International Museum Day at Ayala Museum this May 27. Here's how to get free passes
Museums around the world know their importance when it comes to cultural exchange and enrichment. Because of this, museums will be celebrating International Museum Day (IMD) this May and that includes Ayala Museum in the Philippines.
With the theme "The Power of Museums," the institutions will be highlighting the power of museums to transform and bring about progressive change in societies.
This coming Friday, May 27, Ayala Museum and Filipinas Heritage Library will be hosting onsite and online passes for everyone who wants to celebrate with them. Limited free passes will be given from 11:30 a.m. to 7:30 p.m. in Ayala Museum during the said date.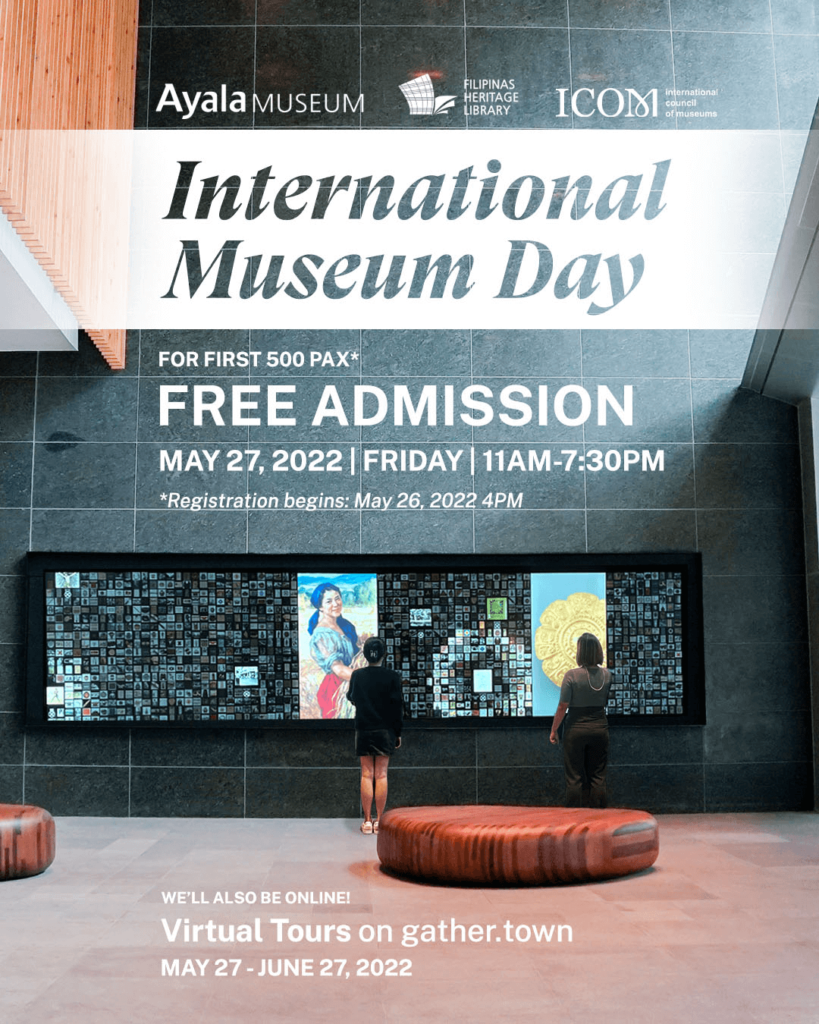 In line with the celebration, two new exhibitions will be presented on May 27 including: Filipinas Heritage Library's "Liberation: War and Hope" and Dioramas of Philippine History's "Diorama Dialogue."
"Liberation: War and Hope" will center on the stories of Filipinos' daily life before, during, and post-war while "Dioramas Dialogue"—curated by Manuel L. Quezon III—will be presenting a fresh date in comprehending history through a series of dioramas with related events.
Considering the safety of patrons, passes for onsite visit will only be limited and be released through Ayala Museum's website on May 26 at 4 p.m. on a first come first served basis. For everyone who will not be able to make it, a free interactive virtual tour will be hosted through Gather.Town starting May 27 to June 27, 2022.
For more information about this celebration, visit www.ayalamuseum.org.