Etro goes Nordic for fall-winter 2022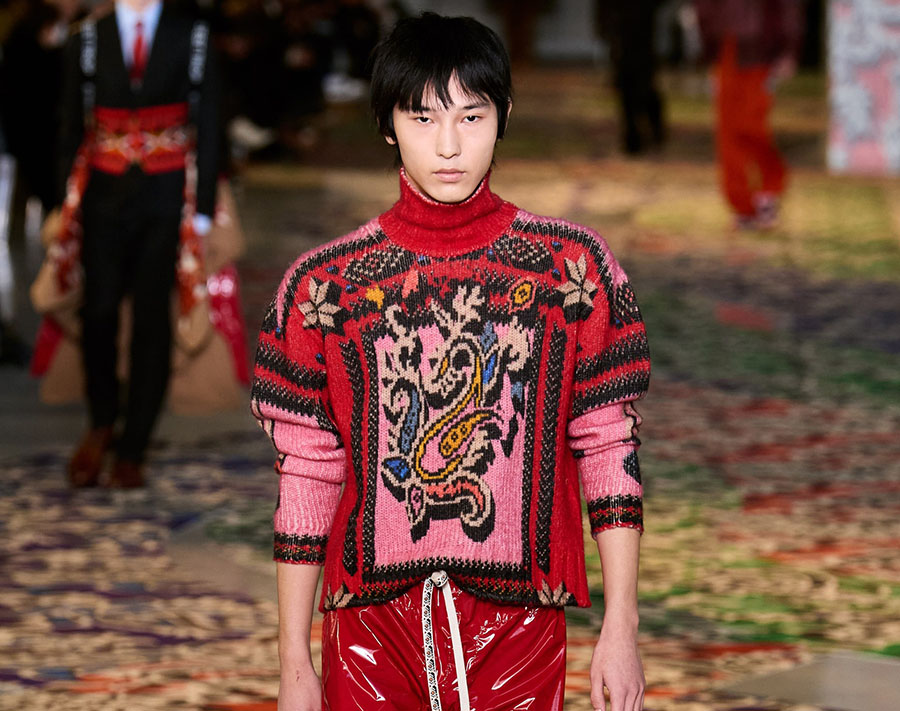 The new collection tells a story of exploration through reading
Pre-show, Etro posted a series of videos as teasers for their upcoming fall-winter 2022 presentation. The videos featured models talking about their favorite books, authors, and their favorite stories, highlighting what Etro's latest collection is all about.
Dubbed as "a new style journey of emotions and knowledge," the fall-winter 2022 collection is inspired by reading, traveling, and exploring what is new.
Last season, Kean Etro took us to the train tracks for a metaphysical trip beyond time and space. For the new offering, the designer makes use of prints like the North Star, roses, anchors, winter sea, mountains, and wolves to tell a story of a new journey. Monochromatic looks in striking red, blue, purple, green, and mustard also materialized on the runway in drapey silhouettes, making them a perfect match for entering a trance in a book and in life.
Watch the presentation below.
Photo source: Vogue.com