Surprise, surprise! Harry Styles is joining Marvel Cinematic Universe
Phase Four of the superhero franchise sure brings a lot of star power
Pop singer Harry Styles debuts in the Marvel Cinematic Universe (MCU) as Eros, Thanos' brother.
A tweet by Variety film reporter Matt Donnelly confirms the coming of the "Watermelon Sugar" singer in the superhero franchise, saying "Big reveal from #TheEternals premiere—Harry Styles has joined the MCU as Eros, brother of Thanos." MCU fans know major clues on upcoming movies lies in the film's post-credits scenes. Its latest film, "Eternals," reveals Harry's surprise addition to the franchise, much to the audience's delight.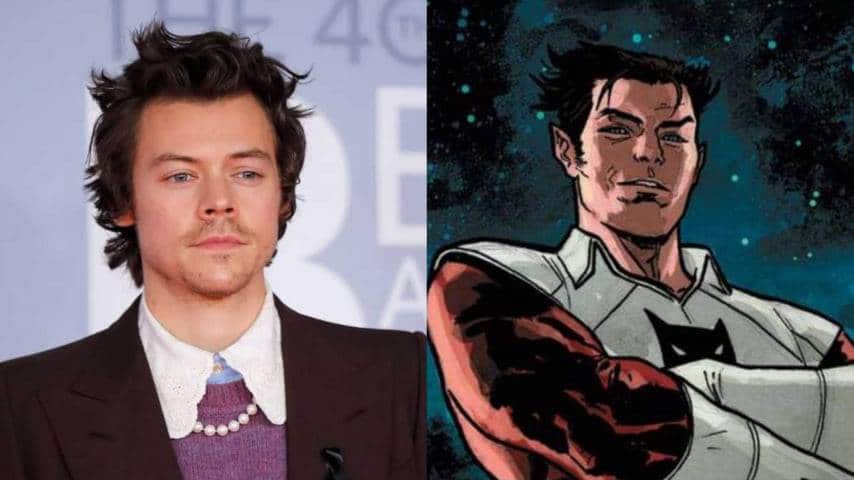 Dubbed as an anti-Thanos, Eros, also known as Starfox, possesses psychic powers and is able to manipulate people's emotions. According to Marvel Comics, "Eros loves life, often visiting other systems for adventure and romance, including Earth, where he is remembered in legend." He also became a member of the Eternals and "joins forces with the Avengers, the Guardians of the Galaxy."
"Eternals" premiered on Oct. 18, 2021, and is directed by Oscar-winner Chloé Zhao with Angelina Jolie leading its stellar cast. The movie takes place in the post-"Endgame" universe with the Eternals, who have been living on Earth incognito, to fight mankind's most ancient enemy, their darker counterpart, the Deviants.
Know more about "Eternals" here.
This article first appeared on Manila Bulletin Lifestyle Online