EXCLUSIVE: Xian Lim makes directorial debut with 'Pasabuy'

The WeTV Original series stars Gino Roque and Heaven Peralejo
Two different people in different stages of love finding their way to each other through "Pasabuy." Presented by WeTV Originals and co-produced by Forza Productions, this series centers on John (Gino Roque) and Anne (Heaven Peralejo) who are both soul searching in a beach resort and finding each other through an app while placing their orders for necessities all the while a lockdown is happening.
The six-episode series is a rom-com written and directed by actor Xian Lim, who revealed in an exclusive interview with Garage that he is a sucker for rom-coms as well. "I'm a huge fan of romantic comedies. Just to give an example, I'm a huge fan of 'The Notebook' and all Ryan Gosling and Rachel McAdams type of films. They are really tearjerkers for me. My first movie was 'Bakit Hindi Ka Crush ng Crush Mo,' so I would say that is my core. I've tried other genres but it's just different when it's a rom-com," shares the actor.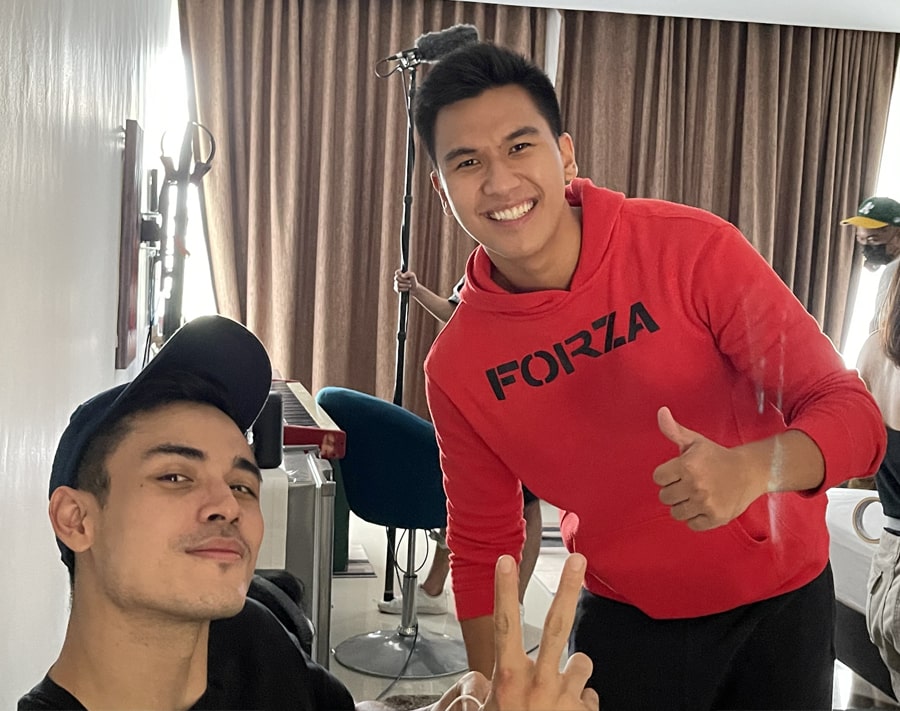 We also had a chance to interview Gino who's not only the main lead in the series but also an executive producer for "Pasabuy." The former "Pinoy Big Brother" housemate gave some insights working in front of the camera, as well as working with Heaven. Catch our exclusive interview below:
What made you want to work behind the camera for this project?
Xian: I've always wanted to be behind the camera. It started even when I was starting out around 2008. I did my first-ever indie film for Cinemalaya and I was really curious on how the camera works, how storytelling, and how writers write their scripts, their screenplays so it's been a journey for me since to work on the creative level behind the camera.
Working with WeTV for Pasabuy, what did you like the most about the partnership?
Xian: Just having a platform to be able to show our creativity is such a blessing. It's cool to see all new platforms emerging and WeTV is not limiting, they gave us the freedom to just go crazy with our material.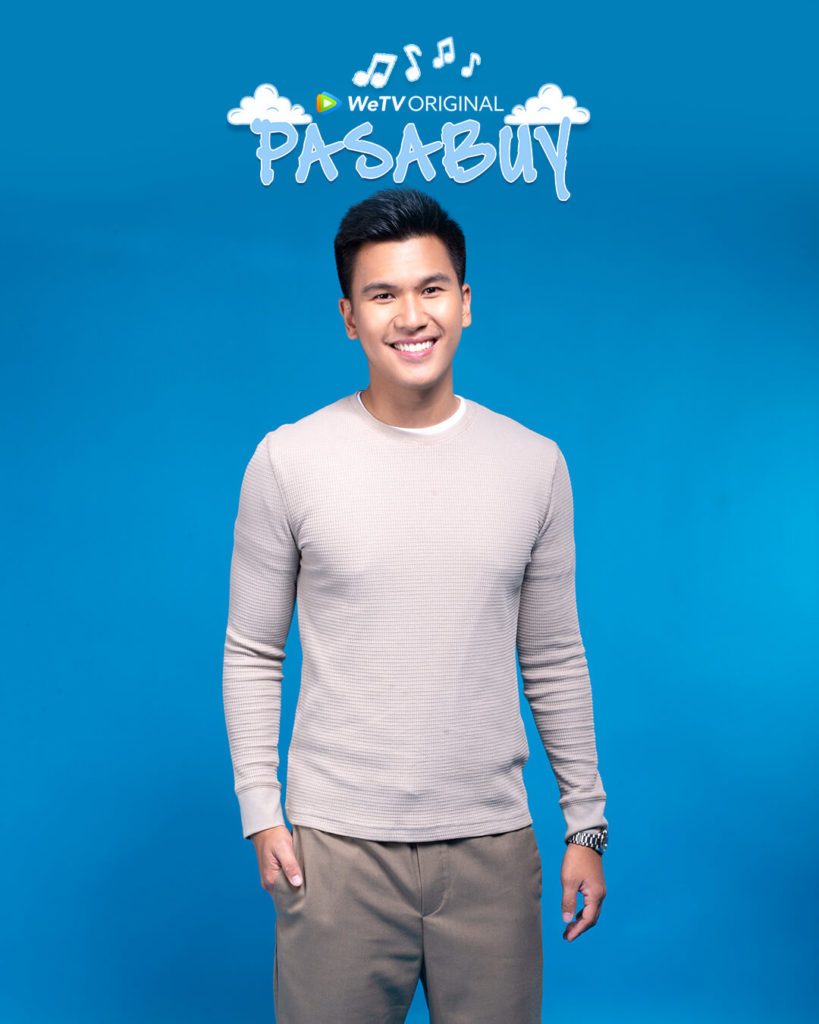 If this were to happen to you in real life, are you open to finding love through community chat rooms or online forums like this?
Gino: I have never joined something like that, but the thing is, my last relationship was four years ago so parang I guess so. I'm open to anything at this point. It doesn't matter if you find someone if there's a pandemic or not. The way you show effort has just evolved. The effort is the same, it's just modified. That's what I believe.
Is there anything that happened to you in real life that you were able to apply to this film?
Gino: Every guy has experienced this at least once in their life of being "basted." If a guy says he's never been "basted," he's lying. So the character of John, he's "basted" talaga. Such a feeling na every guy can attest to.
Xian: For me I'm a hopeless romantic. I love hearing love stories, even in my relationship I'm "cheesy" and I've learned to accept that about me. I like grand gestures and flowery words, and yes all of my experiences are applied in this series. I'm a sucker for love stories.
How was it like working with Heaven Peralejo?
Gino: The first time I met Heaven was a day before the shoot. I knocked on her door and then she came out and I have never met someone as bubbly as her. She's so bubbly! She's bubbly on the get-go and as an executive producer, I knew she'd be a perfect fit for the role of Anne. She's so sweet, she is so caring and she has this ability to make everybody around her smile.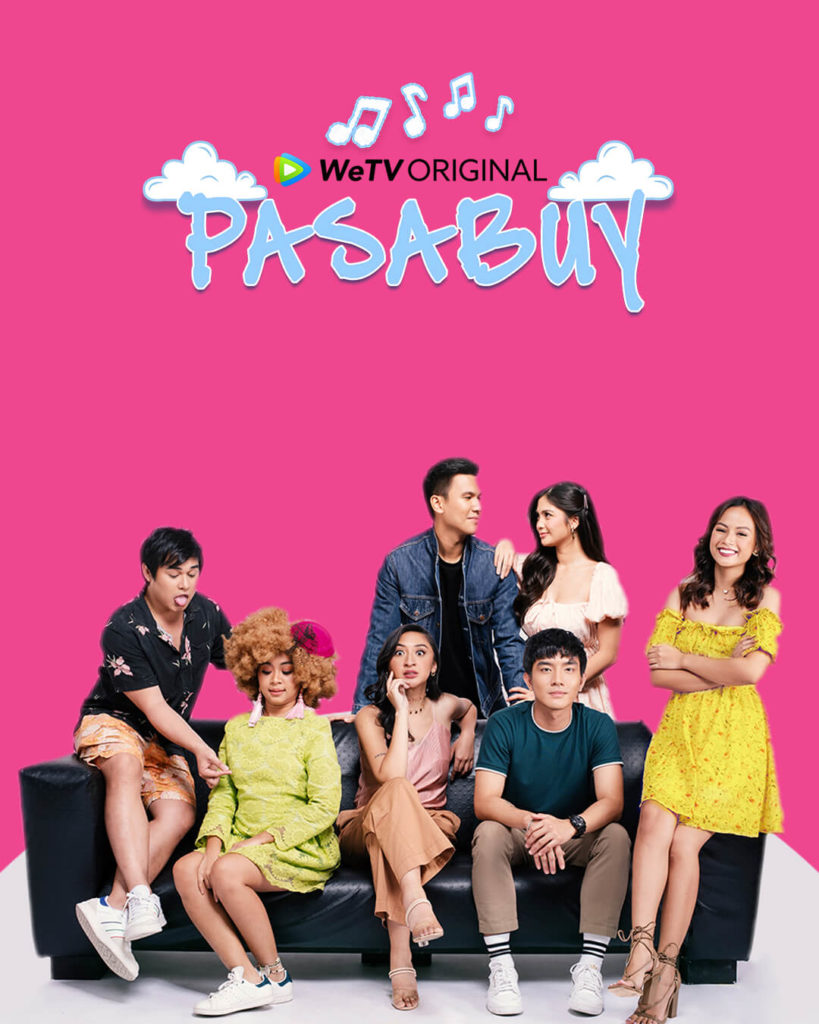 As the pandemic still rages on, are there personal reflections you have recognized during this time?
Xian: I would say there are a lot of things I was able to reflect on. I would say, time is really essential and it's not to be taken for granted. I know a lot of people were taken away by the pandemic and you can't take time for granted. Also, I really value relationships. That's the most important. Then comes the material things that we really can't bring when we're done and gone. So bank on relationships, bank on the people you love. Never say I will save something for special occasions because the special occasion is now.
Gino: The time that we have with our loved ones, with our parents and our grandparents. Kasi for my age group, it's still dangerous but not as dangerous for 60 or 70 years old so as much as possible we try not to have contact so parang now you treasure the time especially with your grandparents.
You can watch the trailer of "Pasabuy" here.
Stream Pasabuy for free starting on Sept. 24, 2021, Friday, at 7 p.m. exclusively on WeTV. New episodes drop every Friday.