Avel Bacudio pivots back to his signature aesthetic
For Panasonic Manila Fashion Festival, the celebrated designer centers a collection on the Filipino athlete
Last year, Panasonic Manila Fashion Festival was put on hold because of the pandemic. A year later, the platform is back to continue what it has been doing—shining a light on creative talents in the fashion industry.
This year, with the theme "A Fashion Reboot", the show is going to be a little different. Instead of having a physical runway, the designers will be presenting their collections via streaming.
Manila Fashion Festival, now being handled by GO Lifestyle Group, will also focus more on sustainability. With its partnership with Stylem—one of the world's leading textile companies— it is intended to end up in a collection that highlights Asian talent as well as sustainable fashion.
One of the designers who will be presenting for season 12 is Avel Bacudio. Avel centered his latest collection called "Philippine Fashion Olympics" on Filipino athletes in the hopes of rekindling appreciation for sports, and to encourage movement for both mental and physical health. With nationalistic views and modern Filipinos in mind, the designer made use of a blue and white palette, and as for the materials, he opted to use cotton and jersey to provide comfort and durability for the wearers.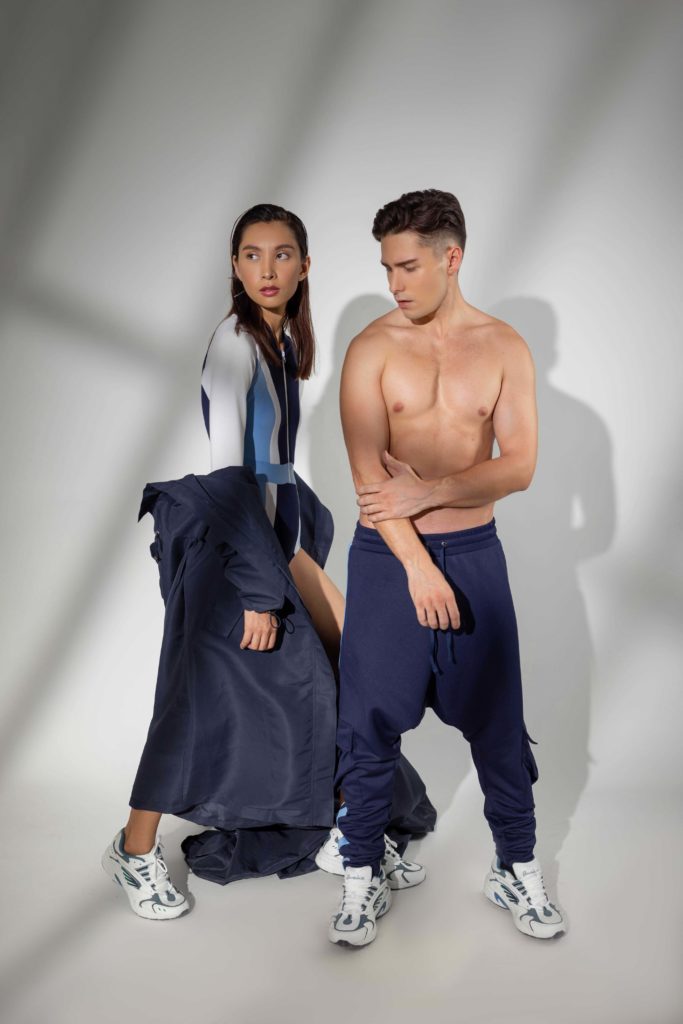 See more of his inspiration as he talks about the new normal and how Filipinos are empowered by challenges brought by it.
How is the new normal for you and how did it affect your design process for this collection?
The new normal is not only a challenging time for me, but also a phase of new opportunities. It allowed me to reflect on the things that truly matter. This affected my design process by inspiring me to focus on practicality and my signature, which is streetwear.
How would you define the modern Filipino?
The modern Filipino is an empowered person who utilizes his/her own talents and uses them wisely to express his/her creativity, values, beliefs, and faith.
What can we expect from the "Philippine Fashion Olympics" capsule?
Expect streetwear merged with sportswear done the Avel way.
What are the key pieces for this collection?
Hoodies, joggers, track pants, sports jacket, shorts, and gymnastics wear.
Catch Avel Bacudio's "Philippine Fashion Olympics" tomorrow, May 31, 2021, 6 p.m., at www.mff-official.com
For the full schedule of PMFF shows, you can refer below:
May 31, 2021: Avel Bacudio, Camlu x Creative Definitions, Dodjie Batu, Mark Yaranon, Melvin Lachica, Win del Mira
June 1, 2021: Ann Semblante, Bamba Limon, Dino Lloren, Edgar Buyan, Joshua Guibone, Ziggy Savella
June 2, 2021: PMFF x Stylem Collection, a collaboration collection of 23 PMFF Designer using Stylem Fabrics
June 3, 2021: Bessie Besana, Chris Diaz, Dexter Alazas, Emir Yamamoto, Marc Rancy, Renan Pacson
June 4, 2021: Alodia Cecilia, Benjie Panizales, Gil Macaibay, Mavy Ladlad, Steph Tan
Images courtesy of PMFF