Exclusive: What you need to know about Jason Dy's upcoming original music, Gusto Ko Pa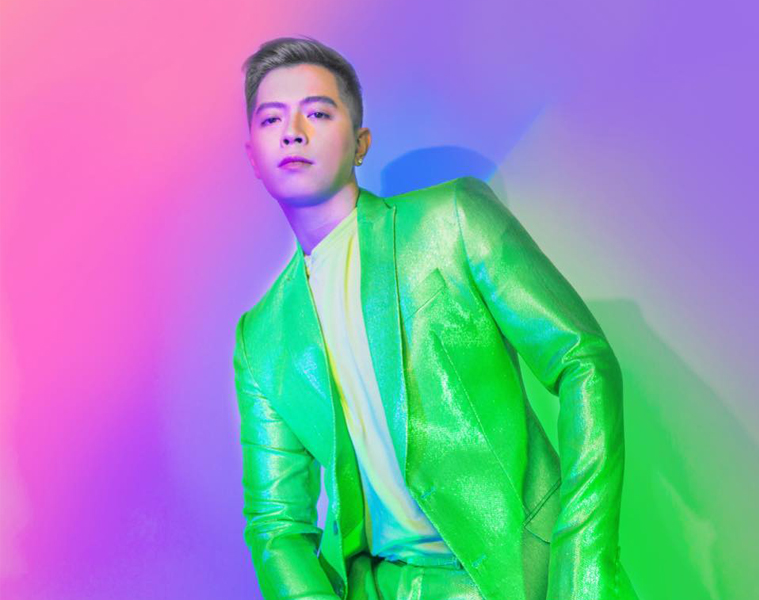 When someone resets their Instagram feed, it's either something unfavorable or the total opposite happened. When Jason Dy did it, we felt it in the gut that it's the latter. The musician then posted a teaser of his new original music with a picture of him wearing an illuminated green suit, standing before a pink and purple background, as he announces his new song "Gusto Ko Pa", which is about unrequited love.
"It's a declaration of one's, for lack of a better word, stupidity when they're in love with someone who doesn't love them back. Even when they're already hurt, they still want to be in that relationship. Sometimes when we're so madly in love, we forget about critical thinking and just let our emotions get the best of us. We tend to lose ourselves in that person," the Street Dapper King alumnus shares.
https://www.instagram.com/p/CEigKVXFXLD/
The teaser materials give us a peek at Dy's upcoming offering – 80's synth-inspired music grounded in R&B with elements of new wave and dream pop. "Prince's Purple Rain (both the album and movie) was a huge inspo. I'm a very visual person. I "see" music, if that makes sense, and I wanted the visuals and the imagery to reflect the music I created. I was inspired by a lot of vaporwave aesthetics (a lot of vivid, bright neon colors, very Japan in the 80's) and I was also inspired by the work of American artist James Turrell who uses light as his medium," Dy says.
Dy's original music "Gusto Ko Pa" was supposed to be released in March, but since the pandemic happened, the release was put on hold. This September 4, his music will be released with an upcoming lyric video, at-home live performances, and a music video in the works.
"Gusto Ko Pa" will be part of an extended play (EP) record with other songs he wrote and some exciting collaborations. You can check his "Gusto Ko Pa" teaser here:
https://www.instagram.com/p/CEnsuTZl-Nh/
Featured image source: Jason Dy's Instagram