Getting with the pack means taking care of one's aesthetic aspect. However, it goes well beyond that. It requires health and fitness, as well as an assurance that these can be fun and integrated in one's life. In a world wherein many get lost in the race towards goals, the community of Underdog Fitness PH can help you get started and stay focused.
The coaches of Underdog are all well-equipped to help clients develop their strengths. Most of them are graduates and former track and field athletes of the University of the Philippines College of Human Kinetics. Some also have professional practice outside their gym hours, while doing research as part of their graduate studies.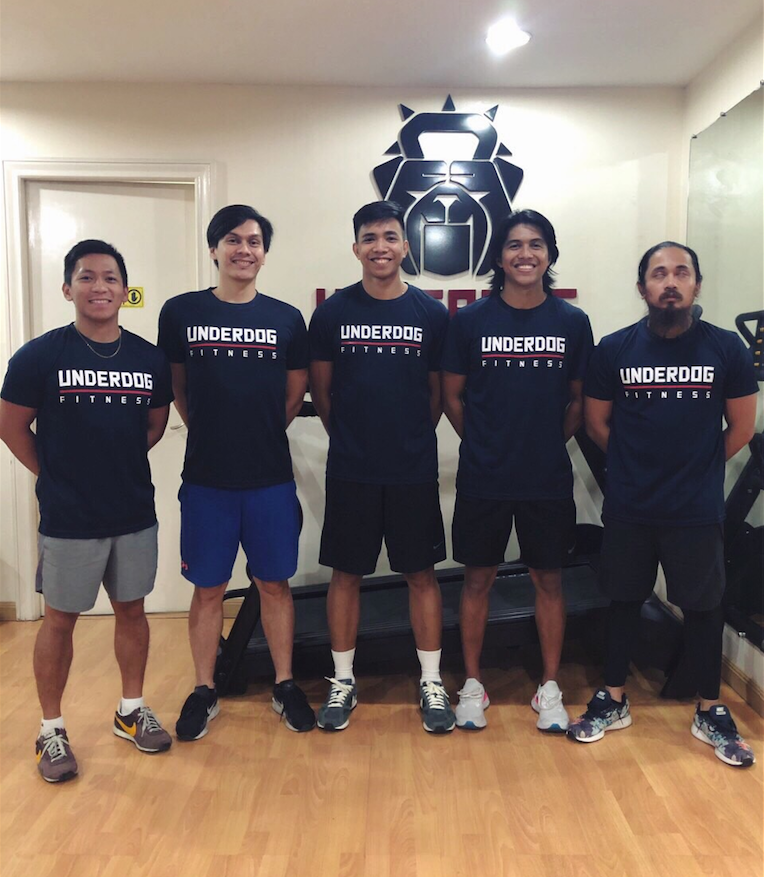 Coach Jose Lorenzo "Jolo" Rivera continues to coach UP collegiate runners in strength and conditioning, while Coach Mark Reyes, who used to do the same for UP Integrated School, now works full-time in the gym. Coach Angelino "Angge" de Leon does strength and conditioning for the award-winning Ateneo de Manila Womenʻs Volleyball Team; while Coach Paul Ericta heads the basketball varsity team of PAREF Northfield School in Quezon City.
The coaching staff makes sure that all the exercises at Underdog – from mobility to strength and cardiovascular – are done properly and safely, enabling clients to perform well both in the gym and events outside, such as triathlons and fun runs. The staff also keeps the atmosphere light and fun. It is easy to notice the touches that turn the gym into a place for friendly relationships, including the family photo-like graphic mounted during the gym's first anniversary, and group classes' Filipino names.

The latest addition to Underdog's lifestyle-oriented touches is its sporting apparel line, which currently include a shirt, sweatshirt, and hoodie. All of the items are affordable, and lend to a swag that serves one even outside the gym. It is likely that the coaching staff will expand the range of items they offer. In fact, Coach Jolo, Underdog's resident shoe-dog, has previously designed a pair of weight-lifting shoes for Coach Mark, which he used to win an amateur competition.
Underdog Fitness PH is a good option for those wanting to make a lifestyle change in a fun yet progressive way. Even those who start not knowing much about exercise, and being shy about it, will surely find a place in this pack, and might even get a head-start in the bigger race outside.
43 Eugenio Lopez Drive, Bohol Mansion, QC. Facebook and Instagram: @underdogfitnessph
Writer: Niccolo Vitug