Converse X Garage: How sports and style mix for Kimson Tan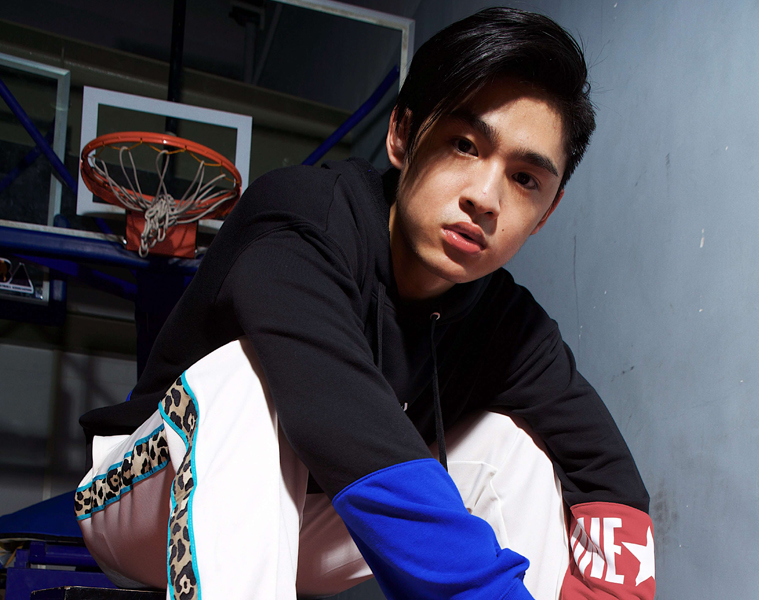 With just about anyone trying to become an influencer nowadays, relatability and authenticity have become even bigger factors that the youth look for among the people they follow online. That's what the Converse X community is all about: A community united by their passion for style, art, and music, unafraid to express their genuine personalities and creativity who is independent enough not to follow. Converse created Converse X as a platform for expression of young talents in the industry and as Converse X community arises, we shine light to another revolutionised Converse sneakers, Chucks 70s and ERX which are highlighted on this project. With the X community's exposure through events, shoots, and collaborations, we created a lifestyle shoot where X member Eissel Buencamino co-directed the shoot with her artistic skills and Catherine Victoriano co-styling the wardrobe putting her contemporary way of dressing up to use, here's an off-court inspired shoot with Converse X kids and Garage editors as a nod to the original basketball shoe brand.
Our next Converse X kid: Kimson Tan has made a lifestyle out of his social media platform. As a student athlete, his discipline in training when it come to the court has helped him develop his individuality, making him a fit for the Converse X community. "Not only does Converse X brings models with different styles and personalities from across the world closer, it also encourages individuals like me to develop our own style." No stranger to sports, given his basketball background, Tan is more than at home wearing the star-laden and studded Converse ERX 260 Metal.
What can you say about the Converse X community?
They go with the trends while still holding on to the classics. Converse proved and still proves that the classics will never go out of style. Decades may pass, but Converse will always live on.
What is your off-court style?
Definitely classic. I look up to James Dean, who was known for his effortlessness. He didn't need superfluous accessories.
What inspires you to move forward?
The people who are important to me: my family, girlfriend, and friends who never stop believing in me and my dreams. They are my constant reminder that I have to keep moving forward no matter what life throws at me.
As a Converse X kid, how would you like to collaborate with the community even more?
By exploring different unique styles that I can then mix with my own take.
How do you spark creativity in your daily life?
Just by having a broader perspective. Looking at the bright side opens my eyes to the possibilities and inspires me to create something extraordinary.
Photography: Erwin Canlas
Sittings editor: Rey Ilagan
Art direction: Eissel Buencamino
Stylists: Catherine Victoriano assisted by Jerico Villamonte
Producer: Yzza Hablado
Make-up artist: Chuchie Ledesma
Hairstylist: Mary Josephine Sanchez
Videographers: Ayens Rivera and Marella Gaspar
Shot on location at Paco Arena Events and Sports Center