It's been almost a month and a half into the new year—we definitely can no longer use "holiday festivities" as an excuse to overeat, and it's definitely more than high time for us to finally get serious about losing the weight we gained during the holidays. Most people tend to jump right into the easiest fad diet they come across or hear, and cram hours of workouts in their schedules, then lose steam just a little while later because neither doesn't really fit their lifestyle. The best and safest way to shed off pounds still lies in a sustainable practice of healthy eating and exercising.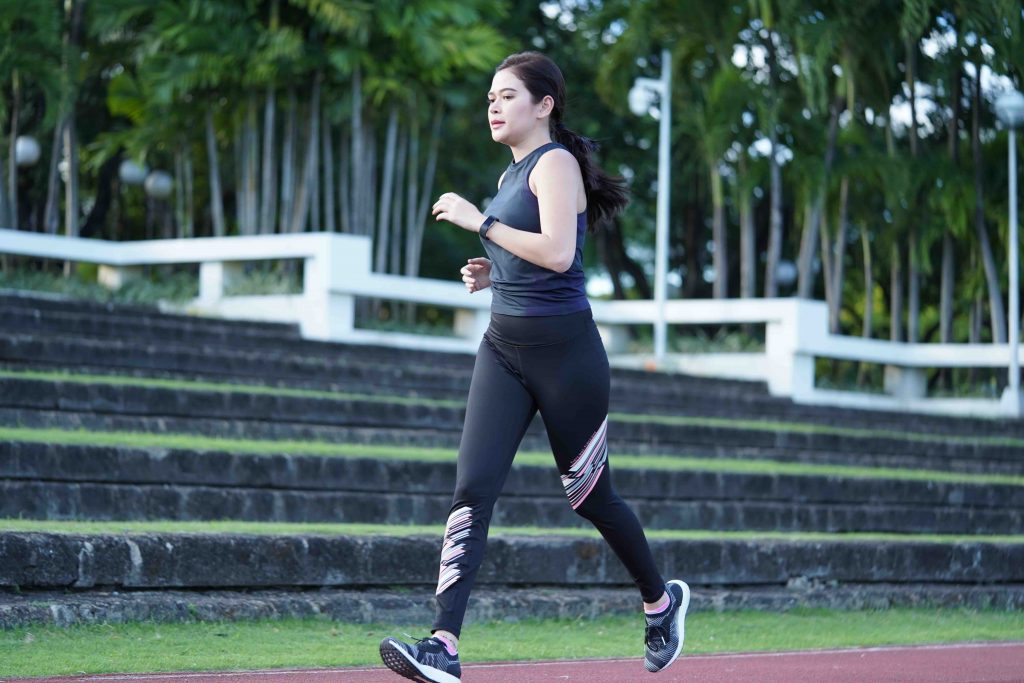 Fat-burning activities range from cycling to rowing, but the easiest for one to get started with is running. We all know how to run, but the question, is are we doing it right? Champion triathlete and running coach Ani de Leon-Brown gave the basics of running of how to run right.
"You don't go straight to fifth gear." Think of yourself as a car engine: You start off with warming up your body first, specifically your heart, and then building up to increase your heart rate. You don't go straight to sprinting. Instead, start with a jog, then carefully develop the speed and intensity of your run as you progress.
"Align yourself and stay within that axis." Posture is the first and main thing in running. Pull yourself up, engage your core, and reach your tallest height possible (without raising your heels, of course). As you run, make sure to always look ahead to maintain this alignment.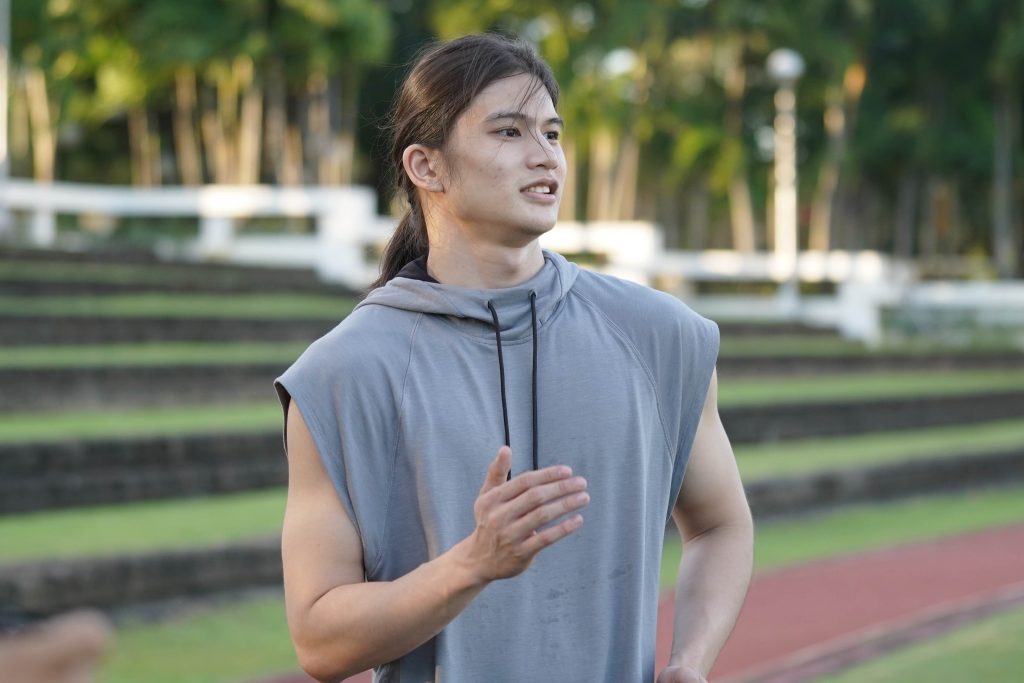 "Concentrate on your breathing." Breathing does something to your heart rate. If you run while practicing shorter breathing patterns, you'll bring your heart rate up faster than you're able to handle, and so you'll get tired faster. Start with a slower breathing cycle: One to two steps as you inhale, then three to five steps to exhale. Also, it is definitely okay to breathe in through your nose and exhale through your mouth.
"Lean forward for speed." Leaning your body forward prior to jumpstart is a technique you can use when you are in a marathon. Steadily lean forward, from ankle to shoulders and as if in a free fall, stop at the 2 o'clock angle, then run. The angle you start with gives you free speed with little effort. This practice could exhaust you immediately, though, so make sure to make up for it by developing stamina.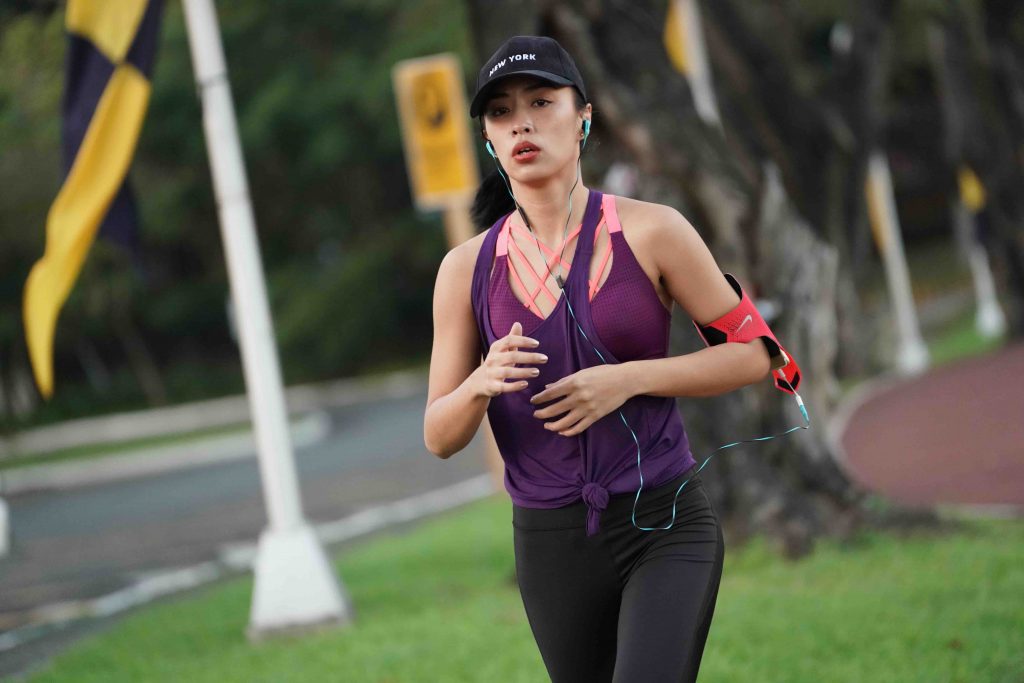 "Your athletic wear matters." What you wear to any type of workout is just as important as any tip a coach can give you. In order to make the most out of your exercise, your gear should aid you when it comes to mobility and flexibility, and should not hamper you from performing the right execution of a workout. H&M Sport's latest pieces do all that, and looking good in them is just the icing of the cake (which you should refrain from eating too much of, BTW.)
The line's ribbed jackets can take you from gym workouts to outdoor sports, even to an afternoon stroll, and the hooded tank tops and dri-fit shirts are so lightweight, you'd barely notice yourself wearing them even during an intense, long run. The collection's design is cleaner: less on the frills, more on utility.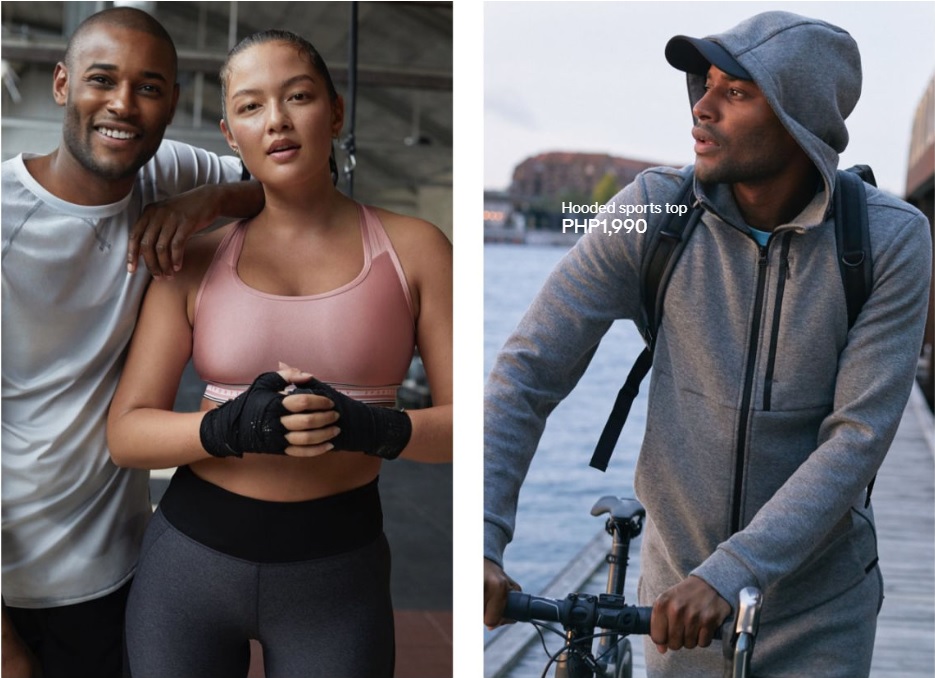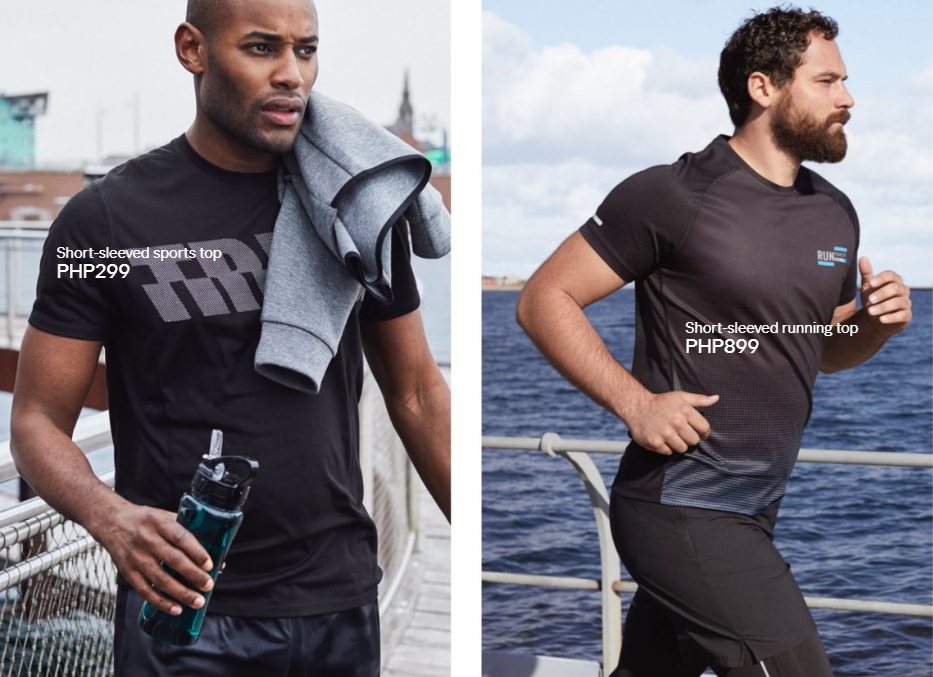 Header image by Tomasz Woźniak on Unsplash. All other photos from H&M Philippines.