Tomorrow, January 17, Space Encounters Gallery will present its first show for the year.
Everything's A Blur will feature the works of artist Norlie Meimban, set in a backdrop of a cozy coffee shop that was conceptualized by the gallery in collaboration with the Coffee Bean and Tea Leaf.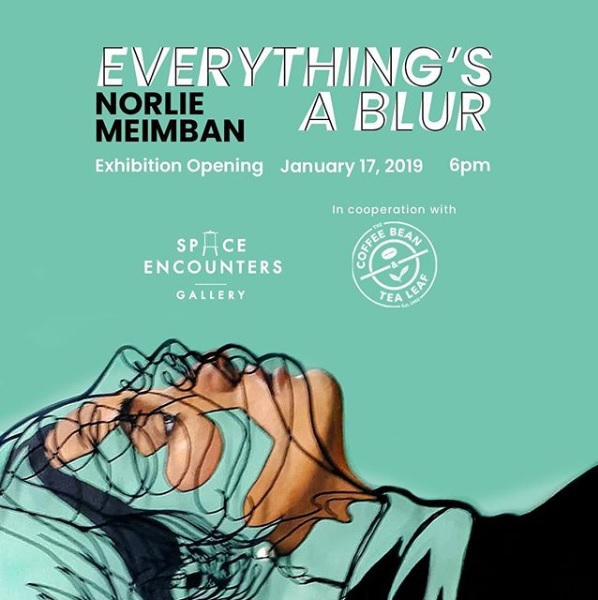 Prior to his pursuit of art, Meimban has had extensive experience working in animation. This background provides him a different approach to his paintings, as he treats his creations as more than mere lines and strokes on a canvas. For Everything's A Blur, his works will showcase his mastery of his own style, with his subject seemingly in continuous motion, creating a hypnotic blur.
Everything's A Blur opens tomorrow, January 17, at 6 pm at the Space Encounters Gallery. The gallery is located at Unit 7D Padilla Building, F. Ortigas Jr. Road, Ortigas Center, Pasig City. The gallery is open from 10 a.m. to 6 p.m. on weekdays, and 11 a.m. to 5 p.m. on Saturdays by appointment.