"Leave nothing but footprints. Take nothing but pictures. Kill nothing but time."
Anyone who has climbed a mountain, whether a beginner or not, has heard of this maxim. In the context of mountain climbing, no other saying can encapsulate the experience as much as this one does, as conquering a mountain is one activity that's best appreciated as is—nothing more, nothing less.
From breaking away from the stress of urban life to wanting to experience firsthand the breathtaking views from the top, people get into mountaineering for various reasons, and then realize that it's also a big first step towards healthier living.
With city folks especially prone to the sedentary lifestyle, heading to the mountains can do them a world of good. Seated at the office desk for almost nine hours or glued to the study table all throughout the day, our bodies get used to physical inactivity. As mountaineering is precisely the opposite of that, it can provide anyone a full-body fitness experience.
With his interest in mountaineering, along with his expertise in the medical field, Dr. Gideon Lasco is the most suitable person to prove this claim.
Lasco is a licensed physician, medical anthropologist, writer, and environmental advocate. He authors the award-winning blog Pinoy Mountaineer, a website that features reports, commentaries, and positions on issues involving the Philippine mountains and the outdoor community.
Mountaineering can mean different things to different people, according to him. "For some, it is a hobby, while for others, it is a sport. But personally, mountaineering is more than those: It is a way of seeing and experiencing the world; it is a way of life," he says.
Having climbed over 130 mountains in the country—including Mt. Kilimanjaro in Tanzania (the highest in South Africa) and Mt. Elbrus in Russia (the highest in Europe)— and hiked in over 20 countries in five continents, Lasco shares the health benefits one can get from mountaineering.
Leave nothing but unhealthiness
Lasco has always liked climbing mountains because he grew up in one. At Mt. Makiling, "we [would] play hide and seek, hunt for imagined treasures, and look for fighting spiders in the forests. Later on, my curiosity about the country and the world led me to pursue farther and farther peaks," he shares.
As he chased after his curiosity, Lasco began to realize that mountaineering sits at the juncture of various trends, one of which is the pursuit of a healthy lifestyle.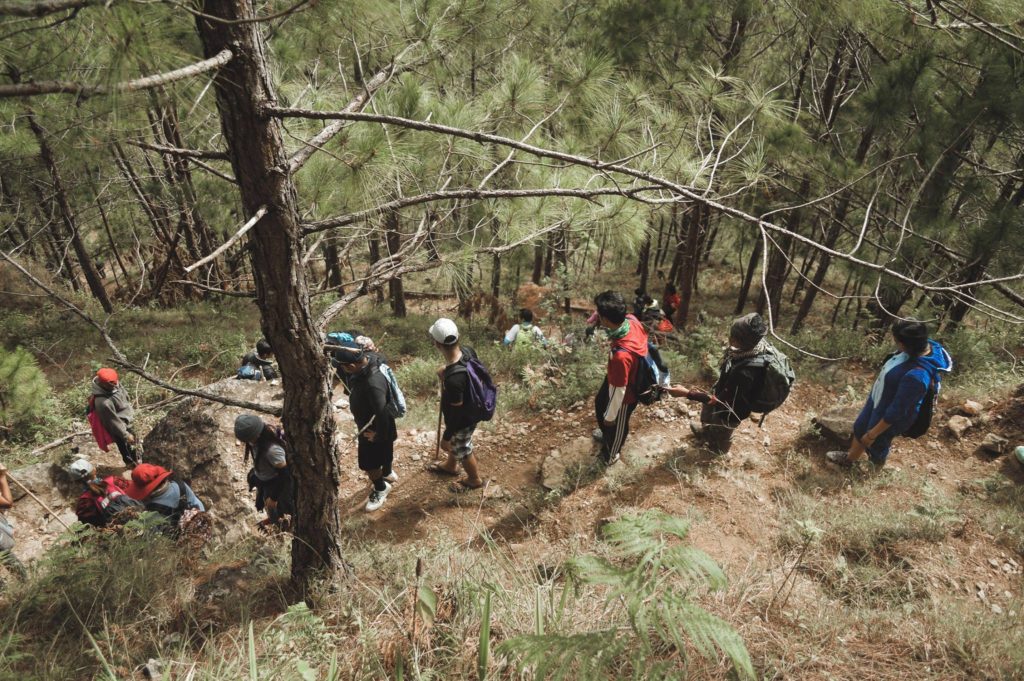 In an article published in October of 2013, he wrote that people can cover so much distance just by walking, and walking is generally good for the health. That makes mountaineering, hiking, or even trekking better for the body: "It activates other muscle groups, too, not just the lower limbs: The upper and lower back carry your pack, while the shoulders assist in one's balance and help lift [the body] when the trail becomes steeper. Some studies have demonstrated that hiking helps in the prevention of osteoporosis by strengthening the bones in your back. The more muscle groups are mobilized, the better the exercise."
As an aerobic activity, mountaineering has been proven to effectively burn calories. It also improves the strength of the lungs, the heart, and the blood circulation.
Take nothing but wellness
Wellness is defined as the state of being in good health as a result of a conscious effort to live a healthy life. It goes beyond physical considerations and is not only about being free from illnesses.
Mountaineering is an easy approach to achieve a holistic well-being. It is a medicine to the mind, it brings satisfaction to the spirit, and it presents challenges to one's character.
"Hiking may be physically exhausting, but it is mentally relaxing because it brings us back to nature, where our species used to belong," Lasco says.
More than the physique, one's outlook in life also gets molded as they grow in their mountaineering practicing. After all, one has to start with the low mountains first before aiming for the higher ones. This teaches the value of discipline and humility, more so when one allows other people to take the lead in a seemingly endless trail.
"Actually, I've met a lot of hikers who started hiking because they wanted to start a new chapter in their lives. I think it helps because you get to see life [from] another perspective. When you are in the mountains—especially when you're camping—you realize you don't really need Facebook, the internet, or even electricity to survive. You realize that there's more to life than your small world. And it can help bring peace to one's life," Lasco explains, emphasizing the sense of wonder and connectedness that mountaineering imparts.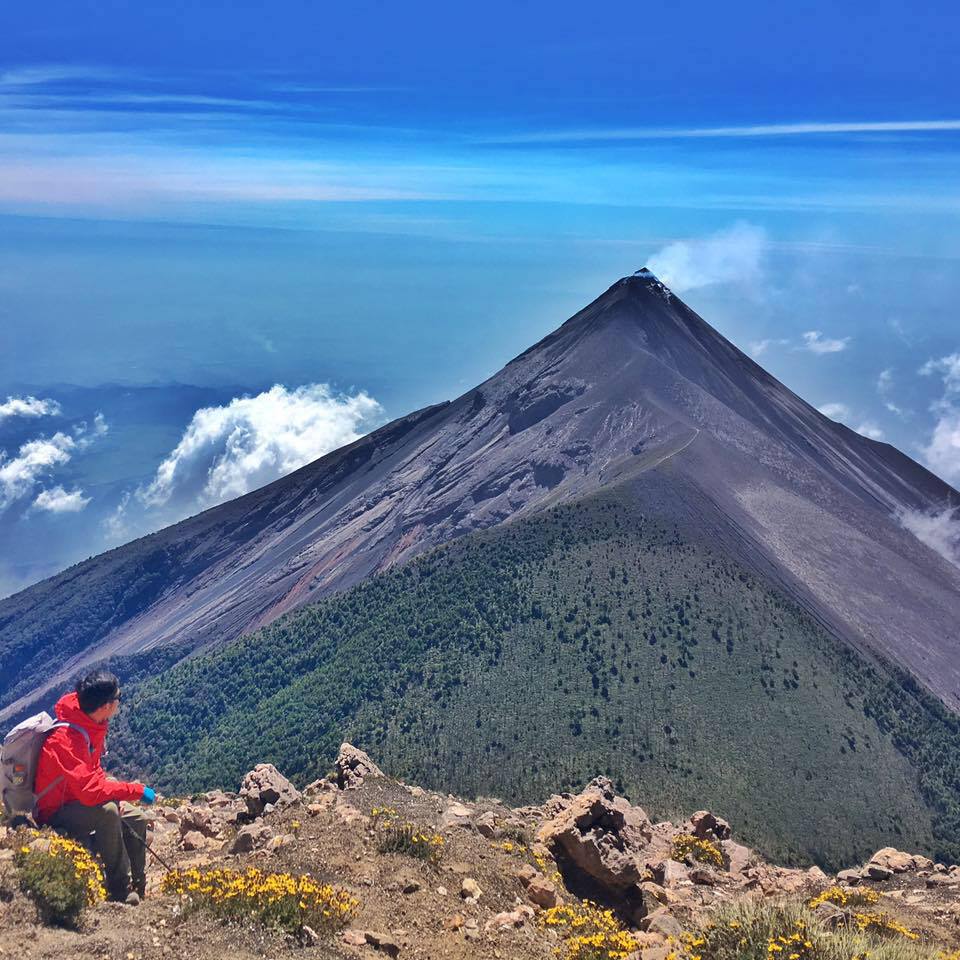 Among the values that Lasco says he has learned are the virtues of perseverance, patience, confidence, camaraderie, courage, and faith. All these are pre-requisite courses one takes at the "university of the mountains." Presence of mind, he adds, is also acquired, which is an asset in this increasingly uncertain world.
Even prior to actual hiking, the development of holistic wellness is already observed during preparation: Physical preparation involves exercise and training; material preparation means packing all the right gear; and mental preparation means studying the mountain beforehand to make sure that the climber knows what he is getting himself into. "Personally, I think the best preparation for a hike is another hike," Lasco adds.
Kill nothing but stress
Scientific studies have shown how nature helps in relieving discomfort, anxiety, and pain. Through mountaineering, stress is alleviated. So when the environment is in good condition, people who find time to be one with Mother Earth can most likely be in their best form and shape, too.
Known for his efforts in advocating for responsible outdoor recreation, Lasco believes that mountaineering is an effective way to practice environmental conservation.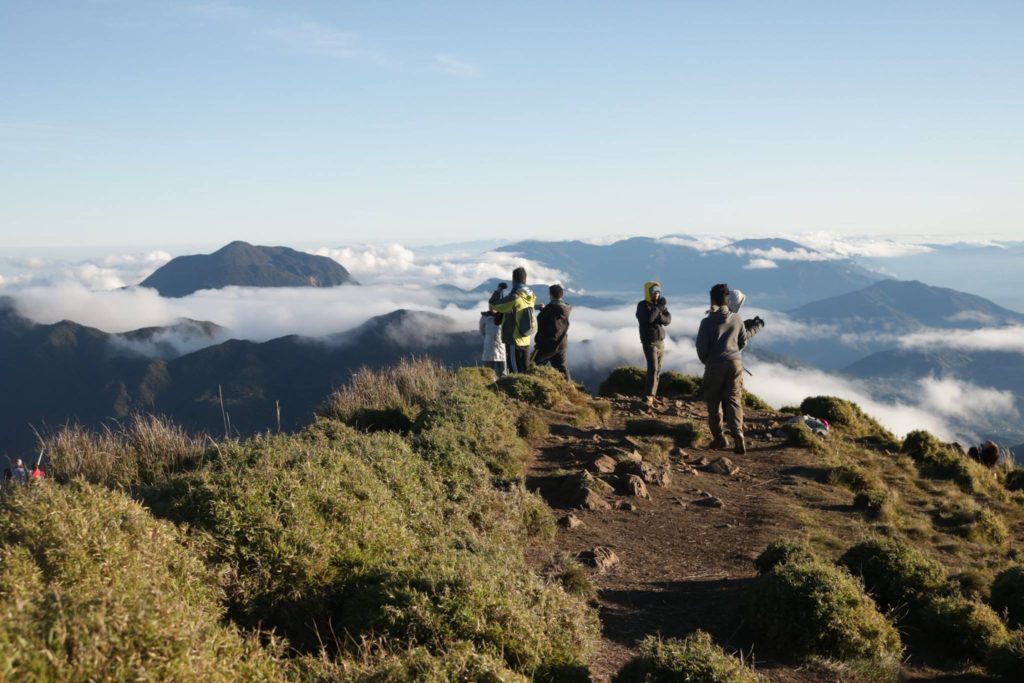 The wilderness touches upon environmental and socio-cultural issues that most people in the cities, distracted by traffic and too much noise, tend to ignore. Mountaineering makes people reflect on the existence of such issues and encourages them to join communities that are taking action to effect change.
"You cannot love what you do not know, and you cannot know what you have not seen or experienced. Hiking promotes appreciation, which leads to awareness, which in turn can lead to advocacy. This is why mountaineers are very sympathetic to environmental and social issues involving mountains and mountain communities," Lasco explains.
Also, mountaineering involves much walking, which leaves a much smaller carbon footprint than other forms of traveling.
Whether mountaineering serves as an escape or as a pursuit, going to the mountains can feel like going home. It just means having to walk the extra mile to reach the physical, mental, and psychological heights it promises.
Featured image courtesy of Dr. Gideon Lasco
A version of this article was originally published in MBody.