The passing of someone whom we thought could maybe, possibly, be around forever, given how we've grown up in the shadow of their life's work, hurts on many levels.
We know Stan Lee hasn't been in the best of health and under the best of circumstances for the past few years, and the death of Joan, his beloved wife for 69 years, last year was an unimaginable blow. But to hear that he has finally joined her in the afterlife is bittersweet, because as much as he has already given to the world as a comic book writer, editor, producer, and Marvel Comics publisher, it feels as if we still need him, his creative vision, and his immense passion for what he loved to do. Especially now, more than ever, when bigotry is becoming more blatant, we need more people who can tell complex and engaging stories of extraordinary people with diverse backgrounds and relatable problems to show that heroes come in all sorts of appearances and from different ethnicities and economic strata.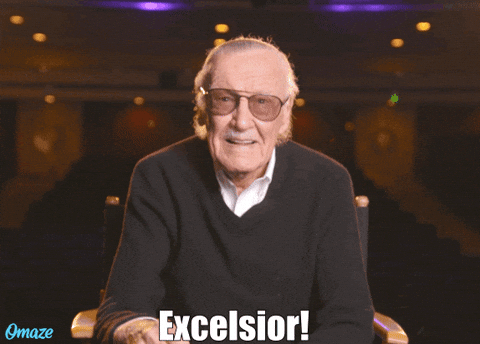 But it would be selfish of us to deny him of this well-deserved rest after a life well-lived.
Here are the Hollywood actors who have played Marvel superheroes, villains, and characters paying tribute to Lee on social media:
Ryan Reynolds (Deadpool)
Mark Ruffalo (The Hulk)
Sebastian Stan (Winter Soldier)
Jeremy Renner (Hawkeye)
Hayley Atwell (Peggy Carter)
Zoe Saldana (Gamora)
Karen Gillan (Nebula)
Tom Holland (Spider-Man)
Chris Pratt (Star-Lord)
Robert Downey Jr. (Iron Man)
Chris Hemsworth (Thor)
Evageline Lilly (Wasp)
Rest in power, sir, and thank you.
Header image from CNN.