"Stressed, but make it fashion."
This could be the mantra of every fashion magazine staffer tasked to produce and style a photo shoot. It's no secret that behind every glamorous photo is a team of stressed out, sweaty, and hungry people who just want those few magical moments get captured by the camera. Regardless of whether it's a big budget production or a guerrilla shoot, the stress, the sweat, and the hunger are always there.
Given that the Garage team has produced fashion editorials that are too many to count already, our fashion department lists a couple of them that they had styled and are personally memorable to them, whether because of the fashion presented, a really great story behind the images, or both.
Jerico Villamonte, fashion and grooming editor
"They say you never forget your first, and it is true. Having my first fashion editorial published back in October of 2014 was one of the best gifts I received that year (October is my birth month). This editorial is also significant due to the people I worked with for this photo shoot: my brother Ronniello, my ever reliable make-up and SFX artist Ponti, and 'beshie' Cholo dela Vega, the photographer, who all helped make this production possible and with whom I became closer friends. 'Waiting for Callback' was shot in the Garage office in Makati, and the space was cleared to become a 'dance studio' where George Irineu, one of the best models I've worked with, would do his rehearsal."
"Another memorable shoot that I styled and produced is this one, shot by Shaira Luna. I never dreamed—at least for the first 21 years of my life—that I'd get to work with someone whom I used to see on television. I used to watch Shaira's Promil commercials way back when, and so it was almost unreal that she shot this editorial. More than that, I have always been fascinated with the past, and the look and feel of this shoot are both very nostalgic—which leads us back to Shaira again, because that vintage look is part of her aesthetic. I guess the world has a way of bringing Promil kids together, haha."
"This fashion editorial was shot by BJ Pascual, with Hideo Muraoka as the model. This shoot is memorable to me because days after the issue it is part of was published, I asked BJ if he had seen it on print already. He told me, 'Not yet.' Turns out he wasn't able to do post-production editing on the photos. Since this editorial was for SM Men, I can't remember if the brand had sent us their approved photos or if they had our editor and art director narrow down the choices first before they get edited. Whatever the case, the photos that were printed in the magazine were all raw files. No filters, no presets, no edits, nothing—not that anyone noticed. I guess working with a team of pros, from the photog to Hideo, always results to high quality work."
Edlene Cabral, style director
"For this editorial, the focus was on the color scheme. The mix of pastels and neutral colors was a perfect match for photographer Shaira Luna's soft, moody treatment, and the use of micro prints added texture and life to each ensemble.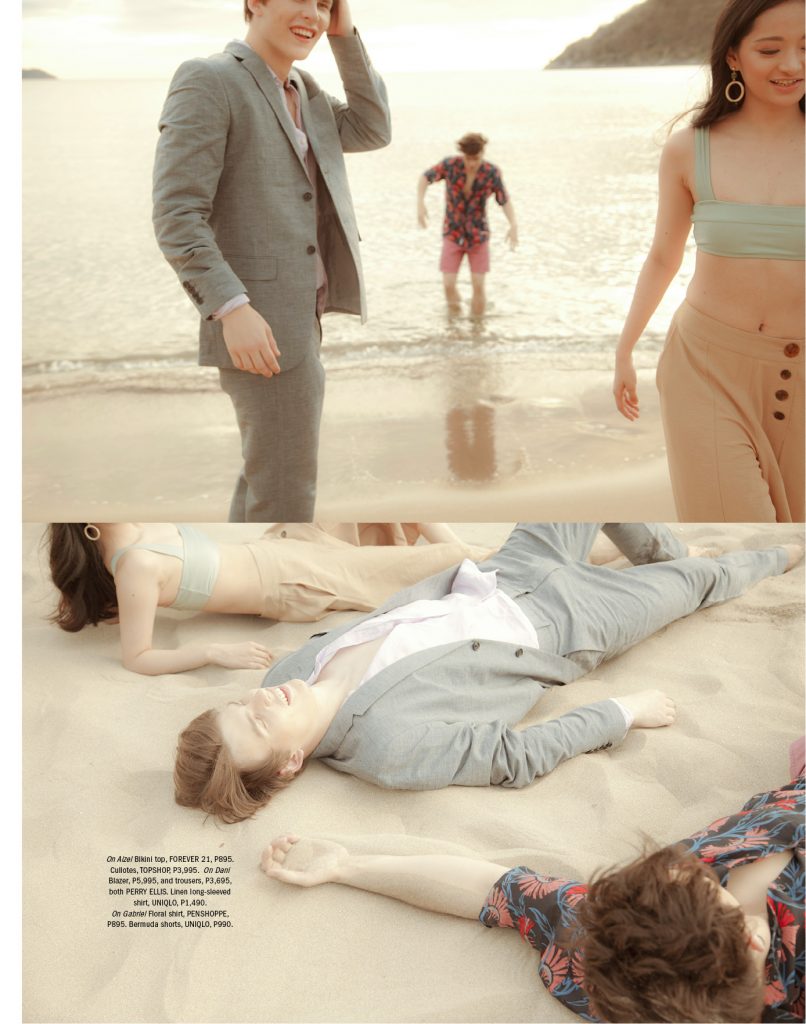 "This 20-page editorial was shot so quickly but without the quality compromised, and it helped that the gloomy weather added an effortless, dreamy appeal to the pictures."
Yzza Hablado, style associate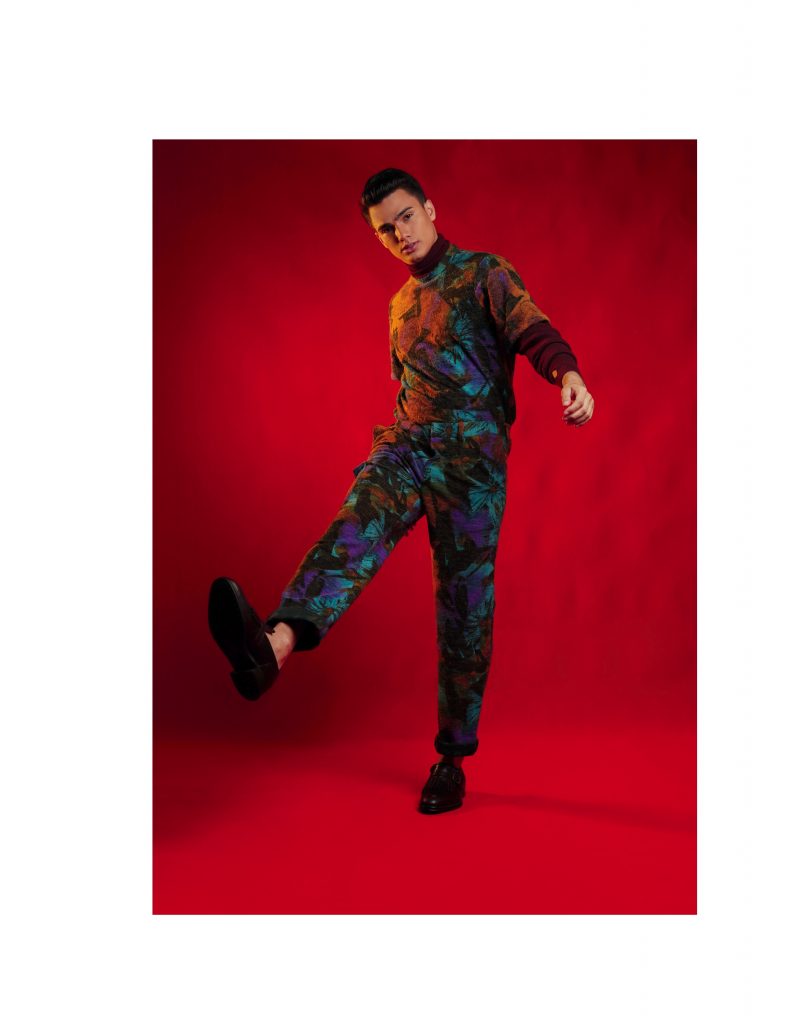 "This fashion editorial was for our Travel issue, so I thought of putting the spotlight on the emerging fashion cities. We all know about the eternally chic Parisians and the urbane elegance of New York, but I find that the streets of Tokyo, Barcelona, Amsterdam, Seoul, and Berlin hold more diverse fashion identities. The Tokyo scene is accessories-heavy while Barcelona scenesters invest on breathable fabrics and add further excitement to their looks through the mixture of prints. Amsterdam puts vintage pieces at the center of their style, Seoul mixes contrasting elements in one look, and Berlin is into informal outfitting, but polishes it with their choice of colors and silhouettes.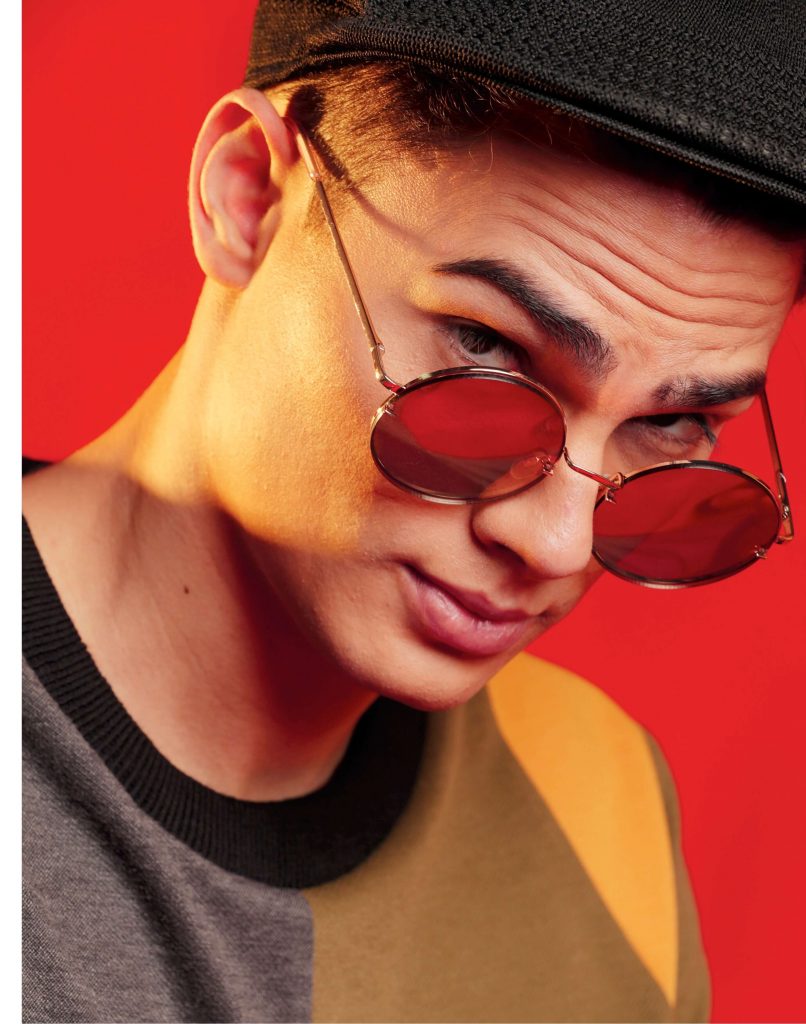 "This editorial is memorable to me because it's my first solo one. And even though it focused on the street style from foreign cities, I made sure to incorporate pieces from local designers such as Mark Tamayo, Chris Diaz, Randy Ortiz, and Rajo Laurel to also show that Filipino designers can go toe-to-toe with the best of the global design scene. Also, I remember getting through this shoot with just a team of four: me as the stylist, the makeup artist, the model, and the photographer. It served as a reminder that an assistant can come really handy in times like this, haha."
"For this one, the fashion revolved heavily around denim because the editorial was done in collaboration with Levi's to promote their latest collection at that time. I think we naturally gravitated toward '90s fashion while putting together the looks, both because of the denim collection and the location. Also, 2017 was the height of the recall of '90s trends, so it was a fun time to play on that.
"The shoot itself is also memorable because I remember having to create more looks than what we had anticipated, especially given the amount of clothes we had. If you'll notice, there's also a Riverdale theme to the editorial itself, because we did this photo shoot around the time the hit TV series was launched."