Garage Magazine's 10th anniversary retrospective: Our craziest cover shoots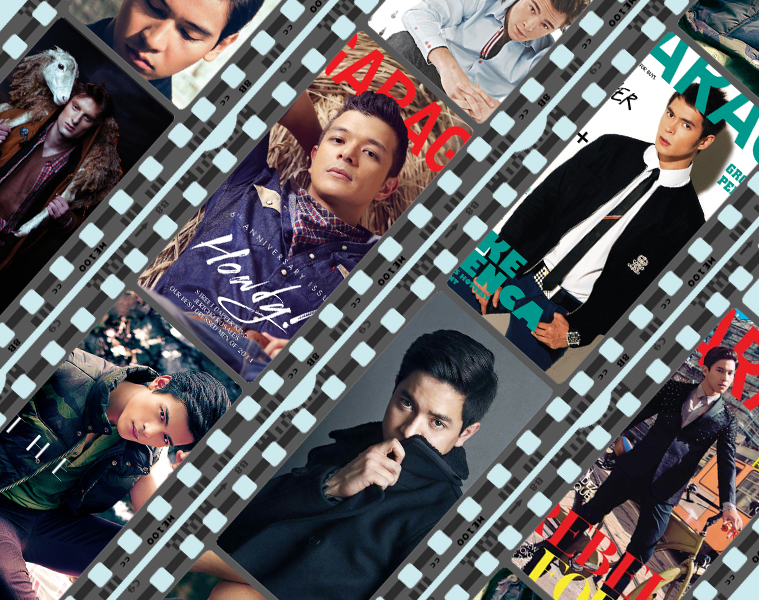 Guys. Garage is celebrating its tenth anniversary this August!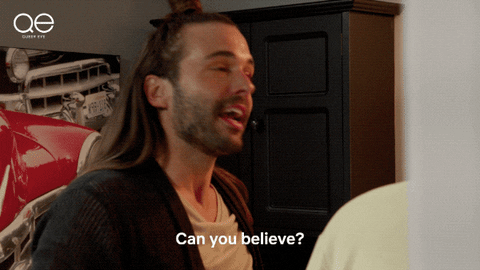 We can hardly believe it either. We don't feel that old, at least not most of the time. Still, it's time to bring out the party poppers and get the cake and ice cream ready in celebration of this milestone.
But before we hit the big 1-0, let's indulge in a bit of nostalgia.
As a fashion and lifestyle guide to the modern man for the past decade, Garage has seen rapid yet cyclical changes in fashion and cultural trends. Not only that, but we've also featured some of the biggest names in the entertainment scene, either at the heights of their fame or when they were still ambitious upstarts, and in a number of cases, both. Each feature comes with a story of how the shoot was put together and all the work that goes behind every picture.
For this retrospective, we look back at the cover photo shoots we got to pull under the craziest circumstances.
August/September 2008: Jake Cuenca
Photographer: Darren Tieste
Makeup artist: Robbie Piñera
Hair stylist: Angelu Dominguez
Stylist: Rey R. Ilagan Jr., assisted by Edlene Cabral and Catherine Castañares
For the cover of our first ever issue, we had planned to hold the shoot in an outdoor location in Quezon City. Jake Cuenca's backdrop was supposed to be this grand-looking building. But once we got to location, our contact who was supposed to arrange our vicinity permit told us he wasn't given the go-signal. We had to rush and find another location after much pagbibilad sa araw since Jake already had his makeup done and was dressed for the first layout.
Luckily, we found a studio in Ortigas that took us in at the last minute, and everyone hustled to get there. We really wanted the first cover to be great so we did everything to make it happen, no cancellation allowed. And not once did photographer Darren Tieste or Jake complain about the hassle.
To this day, it's still my favorite cover to date. – Rey R. Ilagan, editor-in-chief
October 2012: Enchong Dee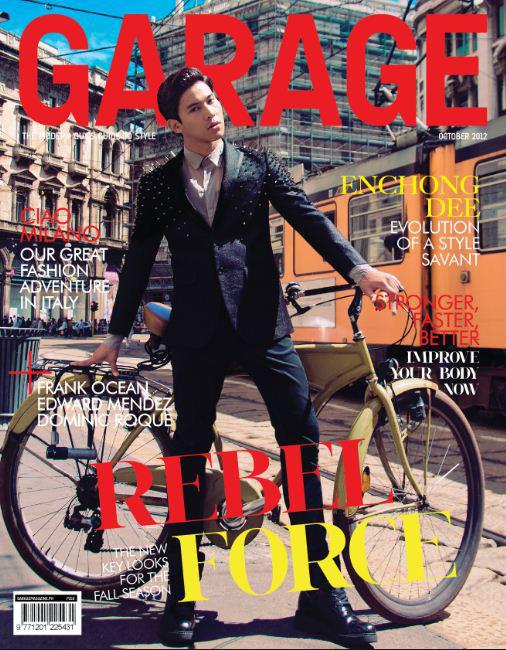 Photographer: Lope Navo
Stylist: Rey R. Ilagan, Jr.
The whole team had flown 6,500 miles to Milan to shoot Enchong Dee against the picturesque Duomo di Milano the summer of 2012, but that wasn't the crazy part. It was when we got to the hotel we'd be staying, and a horde of Filipino fans came swarming from all directions toward the entrance.
And that was just the beginning. When we were about to commence our first day of shooting, the fans were there again, waiting and hanging around the location the whole morning just to get a glimpse of Enchong. It was actually nice to see how there are The Filipino Channel fans in any place in the world, but it was also quite impossible to get one layout done without someone interrupting to have their photo taken with our cover star. At one point, we had to keep making decoy mobilizations just to trick fans about where we'd head to next. Papparazzi had nothing on them.
This issue was also our very first cover that featured the work of world-renowned designer Michael Cinco. – RRI
May 2014: Xian Lim
Photographer: Milo Sogueco
Makeup artist: Ricci Chan
Stylist: Edlene Cabral, Adrienne Concepcion, and Jerico Villamonte
Shooting on location doesn't make the most glamorous of photo shoots. But to hold a shoot at the La Mesa Ecopark is to take "roughing it" to another level. The whole team, including cover subject Xian Lim, had to trek to an undisclosed location deep into the park just to find a swamp-like area, where the photo that landed the cover was shot. We got the picture despite the heat, the mosquitos, and a lot of muddy accidents along the way.
This was actually our first cover where we played with a different cropping and positioning of a subject: neither standing nor sitting, just laying on his side. It created an interesting portrait. – RRI
August 2014: Jericho Rosales
Photographer: Jo Ann Bitagcol
Makeup artist: Pong Niu
Stylists: Edlene Cabral and Jerico Villamonte
Anything that could go wrong went wrong on the day of our shoot with Jericho Rosales: a widespread brownout in Makati, where our shoot location was; bumper-to-bumper traffic around the metro; and a less-than-ideal production design set up. Add an artista as the shoot subject (plus their handler) into the mix, and the mood of the editorial team constantly veered between total panic and hysteria that morning.
Thank goodness photographer Jo Ann Bitagcol's cool and calm demeanor infected us all and got us focusing on what we could fix. Couldn't transfer to another studio that has electricity because of the traffic? No problem, the weather was bright enough that Jo Ann can shoot Jericho with natural light in her studio, plus her camera is fully charged. A Western theme but only a bunch of hay and some burlap sacks as props? Add some apple boxes into the set-up and get creative with the cropping and the styling of the clothes. Echo is right outside already, just waiting in his car? It's all right, he's still having lunch and passed word for us not to worry.
The shoot turned out to be so much more pleasant than its horrific premises, and everyone surprisingly had a good time despite the humidity. Plus the photos turned out great, if we may say so ourselves. – September Grace Mahino, executive editor
December/January 2016: Alden Richards
Photographer: Mark Nicdao
Makeup artist: Kusie Ho
Stylist: Edlene Cabral, Jerico Villamonte, and Yzza Hablado
At the height of AlDub fever, any publication would have been lucky to book half a day with Alden Richards. We got one hour, squeezed between his early morning drive to Manila from Laguna after an overnight taping and his call time for the noontime show Eat…Bulaga!
Given the time crunch and in defiance of the typical Filipino time, everyone was at a Quezon City studio by 8 am, an hour before Alden's ETA, to get everything prepared and ready to roll the moment he arrived: the lights, the background, the clothes, hair, and makeup. Writer Romeo Moran was given only 10 minutes while Alden was being groomed to do his interview, which was just nuts. "Definitely the most interesting interview I've ever had because of its speed," he told us. "But we made it work, and Alden was a great guy."
It was a good thing that Alden is a pro in front of the camera. Since he knew his angles well, we got the fashion shots we needed quite quickly, and it didn't take long before he was goofing off and having fun. Everyone else, who had been a bit tense earlier, loosened up too. The shoot was fast and fun, and nobody was furious when we packed up by 10 am. – SGM
What is your most favorite Garage cover of all time? Let us know and comment below.