After steadily making a name as a homegrown brand for homemade and hand-poured pomade and hair wax, The Maverick makes its expansion into the bigger lifestyle scene with its first collection of shirts and jackets. Usually, it's the other way around, but given its name, it just seems appropriate that the brand took on a different route.
The Maverick's Brian Corella tells Garage about the kind of guy their label wants to dress up, and what makes its first clothing collection something for people to check out.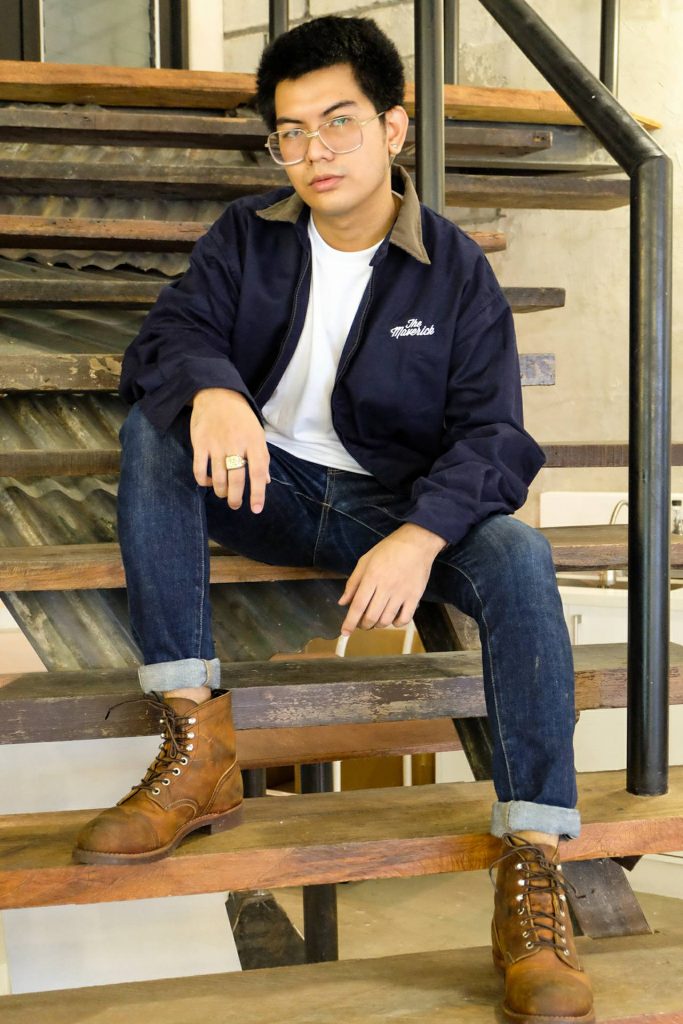 Was adding clothing and some leather accessories always part of the vision when you started the brand?
"My best friend Icko Lacandazo and I have always wanted to have our own clothing brand, but it wasn't part of The Maverick's vision up until early this year, when we realized that being a maverick is a lifestyle. We wanted to be the brand to give the overall maverick look by providing the essentials for men."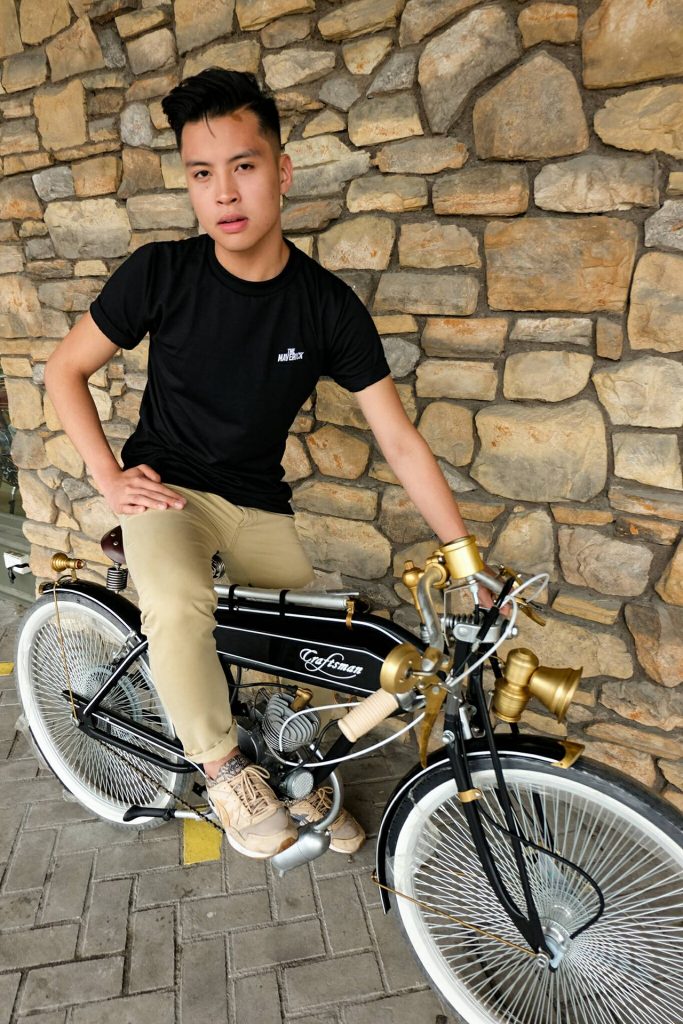 What makes your stuff different from what's currently found in the market?
"All our clothes are cut and sewn from scratch. We also sourced our own fabrics and had to find a really reliable mananahi for them. The research and development took us two months, and it was tedious but all worth it. What sets our line apart is that we offer custom sizing, and yes, we're proudly made locally."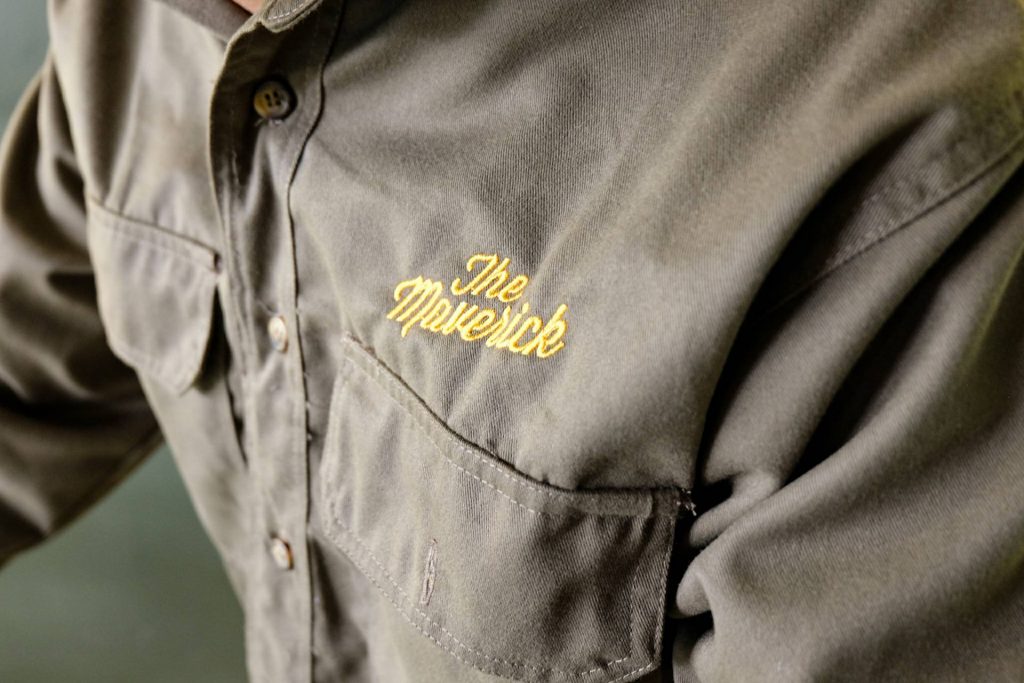 How many pieces are there currently in your first collection?
"We have three Essentials Shirt in one pack, and they come in white, black, and gray, all with our embroidered logo. There's also a shirt with the words 'Well Refined Maverick, City of Manila' to represent who and what The Maverick is.
"As for jackets, we have one in navy blue, inspired from the classic silhouette of the one Tom Cruise was wearing in the movie Top Gun, but we injected our own flavor, of course. Ours is made of twill and has a corduroy collar. Last but not the least is the shacket or shirt jacket in olive green twill, that can be worn on its own as a shirt or as a layering piece like a jacket."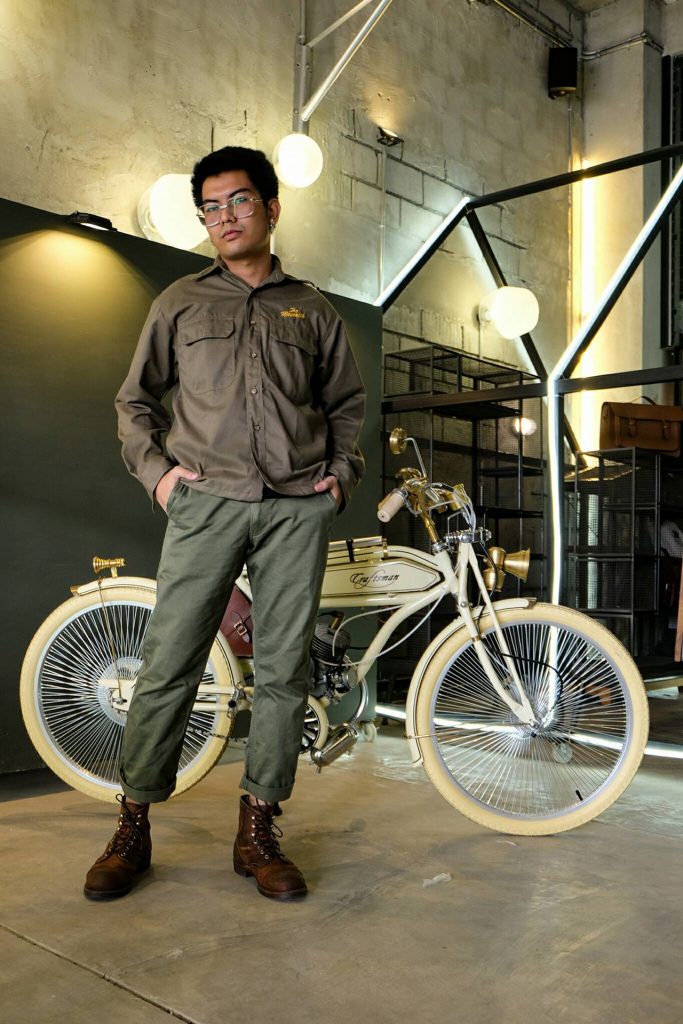 What kind of guy wears The Maverick clothing?
"We've always seen ourselves as people whose style bridges streetwear and workwear, and we've always seen The Maverick as an extension of who we are. So I guess, that can be the primary type of guy who wears our clothes. As a brand, we want to be true to our core, so we see our clothing line as more of an [expression of] attitude than just style. We want our clothes to serve as a medium for 'The Maverick Lifestyle,' for someone who follows their own path."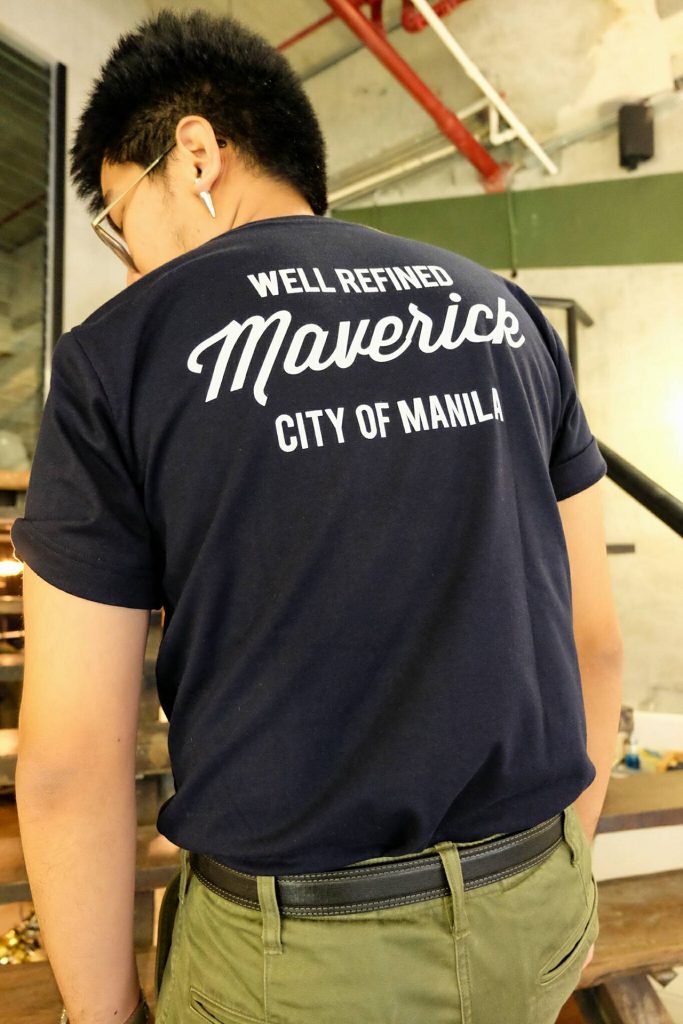 To see more photos from The Maverick's first clothing collection and learn where to buy them, visit their Facebook page or make a visit to the Folk 1006 barbershop in Escolta, Manila.