Additions to your grooming arsenal that'll also have you feeling the Pinoy love
If you're looking to spruce up your grooming routine with more locally sourced ingredients, homegrown brands, or formulations that cater to specific Filipino needs, then here are some products that we suggest you try out and maybe—definitely?—end up really loving.

Ninong Originals Amber Beer-Based Pomade, P750
Beer has been touted to be good for the hair—all that vitamin B, proteins, and sugars are said to be great for repairing cuticle damage and enhancing shine—so it makes sense that it can be used in a product that can help you look sleek and polished. Don't worry, though, about your mane attraction smelling like a sticky bar floor after an all-night gig; this 100 percent Pinoy product is lavender-scented. With local craft beer as its base, complemented by pili pulp oil, this creamy pomade provides heavy hold with low to medium shine. Visit the Ninong Originals Facebook page for their list of partner barbershops, retail stores, and resellers.
The Tropical Shop Natural Wild Chili Balm, P399.75
We may have a love-hate relationship with how humid our country is one day, only to be inundated with rain the next, but we do love heat in our food; Bicol express, anyone? And with chili extract used in this all-around balm, along with coconut oil, beeswax, cocoa butter, shea butter, and peppermint essential oil, The Tropical Shop Natural Wild Chili Balm can help reduce the discomfort of aching muscles, provide relief for gas and bloating, and even relief for joint inflammation. This is one kind of hot touch that you won't mind putting on your body. Available on The Tropical Shop website.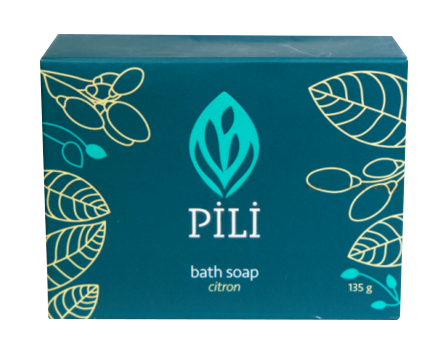 Pili Bath Soap, P335.99
Ditch the usual skin-drying bath soap that you've used since you were in grade school and try out this bath bar that is infused with the natural moisturizing properties of homegrown pili, elemi and coconut oil. It also serves you overtime, as this soap also has anti-bacterial properties to keep you feeling and smelling fresh for hours; choose between the citrus and citrus blooms scents. Available on the Pili Beauty website.
https://www.instagram.com/p/Bc08BcYB5jM/?taken-by=danielacalumba
Bamboo toothbrushes by Daniela Calumba, P100
With the nylon bristles infused with activated bamboo charcoal, this bamboo toothbrush can gently remove stains from your teeth without stripping it of tooth enamel and also reduce bacteria that cause bad breath. On top of its oral care magic, this product is also 100 percent compostable, as the handle is made from natural and sustainable bamboo; once it has served you long and well—this toothbrush is guaranteed to last for months—you can pull the bristles out with pliers and chuck the rest into a compost bin. And since it is sold with no packaging, you'll feel better about further reducing your carbon footprint—more reason to flash that whiter, fresher smile. Available at the Kahilom store in HUB|Make Lab in Escolta.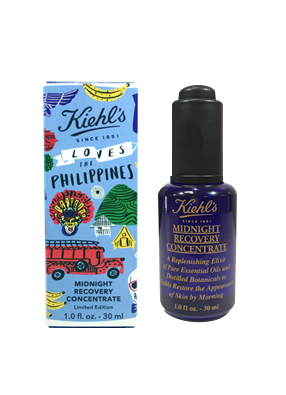 Kiehl's Midnight Recovery Concentrate, P2,895
Formulated with ingredients such as lavender essential oil, evening primrose oil, and squalane, this facial serum has had a cult following in the country that continues to grow as more folks discover its capability to restore and repair skin even after a late night out, improving its firmness and elasticity by morning. An added bonus? The fun, Allie Mac-designed Kiehl's Loves the Philippines limited edition packaging that showcases a few of the best things about our country. Until tomorrow, June 15, every purchase of P1,500 worth of Kiehl's products at the Kiehl's Loves the Philippines pop-up store in the SM Mall of Asia Atrium can get you a special Kiehl's t-shirt. Then starting on June 20, every purchase of P4,000 worth of products in any Kiehl's store gets you a Kiehl's Loves the Philippines tote bag while every purchase of P6,000 worth products gets you a Kiehl's Loves the Philippines umbrella.