It may not sound like a very seasonal pursuit to get into currently, but here's something to consider if you're still figuring out a physical activity to get into: open water swimming.
"But I already swim." Sure, and if you live in the city, we bet in a pool. Open water swimming is a different beast from the usual pool laps you do, though, because there are less factors that you'll be able to control: the weather, the waves, the currents, the tides, the presence of sea life, and yes, unfortunately, the presence of garbage and chemicals other than chlorine in the water.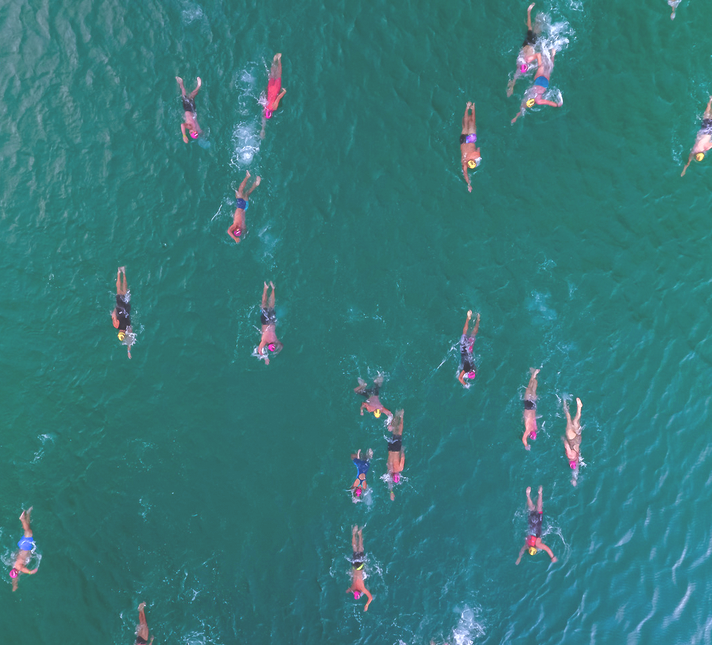 It's undoubtedly more challenging to one's stamina. Betsy Medalla, a former Philippine national swim team member and the first Asian to make the 7.2-km cold water swim from Robben Island to Bloubergstrand in Cape Town, South Africa in 2014, says that getting into the sport requires working with a coach, especially for those who didn't grow up in coastal towns. "They would have to work with a triathlon coach, not just any swim coach."
Aside from the muscular power needed for a swimmer to handle the currents, there is also mental work involved: With no lanes and signs that indicate water depth to guide them, it can be pretty terrifying and agoraphobia-triggering for casual swimmers. "They would also have to train outside of Manila, because swimming in open water that's close to the city isn't advisable," Medalla further advises; she suggests heading to Subic, Lobo, and certain parts of Laiya for training and practice.
Swimming is an essential life skill to acquire, something that should be a pre-requisite to anyone who lives in a country that's comprised of 7,641 islands. There's an added dimension to open water swimming, however, that pool swimming simply cannot provide: a respect for the ocean and the drive to protect it.
Ideally, protecting the ocean should be everyone's concern, but seeing up close the effects of modern lifestyle and consumerism on water and marine life inevitably strengthens the sense of environmentalism among open water swimmers. "We submerge ourselves in that water, swim in it, and often inadvertently swallow it while swimming, so the cleanliness of our waters and our beaches is of particular concern to us," Medalla says. Someone peeing in the pool is already enough to put anyone off from taking a dip; imagine coming across a used diaper or sanitary pad during a morning swim in open water.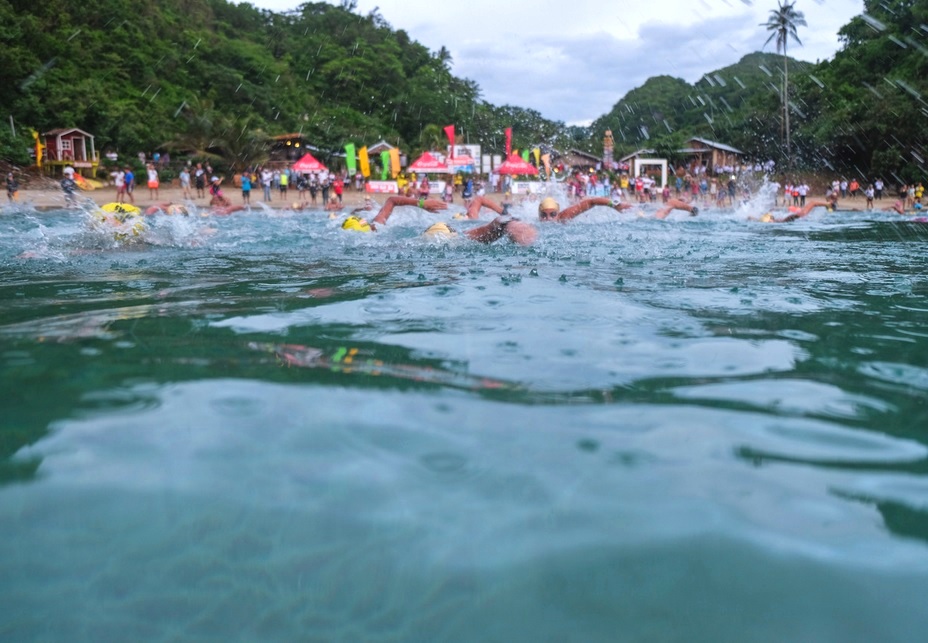 With June as Celebrate the Sea Month, it's pretty timely for everyone to be more conscious of how they can contribute to the protection of the ocean. And if it's hard to summon enough of a f*ck about the state of our environment and how our actions, no matter how seemingly inconsequential, have a direct impact on it, then why not give this sport a chance? Training for open water swimming will have you traveling to some of our country's best beaches, it will get you up close with both the beauty of the underwater world and the horrors that civilization has wreaked upon it, and it will burst you out of that urban bubble. Plus, with swimming a low-impact calorie burner, it can get you fit without putting too much pressure on your back and joints. All pros, in our opinion.
Images courtesy of Swimjunkie Challenge.