If you're one of the lucky ones who have been able to squeeze in some vacay time, then congratulations. No need to rub it on our faces by flooding our feeds with your #VitaminSea photos, all right?
But as always, too much of a good thing is never really good. It's common knowledge that extended exposure to the sun can wreak havoc on our skin, especially when it's not protected. Have you been diligent about putting on sunblock every single day of your beach trip? If not, read on about what really happens when we get sunburned; beneath the painful redness of damaged skin, things get a little more complicated.
TOO MUCH FUN UNDER THE SUN
The sun gives off three wavelengths of ultraviolet light: UVA, UVB, and UVC. UVC light doesn't reach the earth's surface, but the other two types not only reach your beach towel but they penetrate your skin and damage it.
Now, sun damage isn't always visible. Sunburn is just the superficial aspect of sun damage.  Once it gets under your skin, ultraviolet light can alter your DNA, prematurely aging your skin. Over time, it can contribute to skin cancers, including melanoma.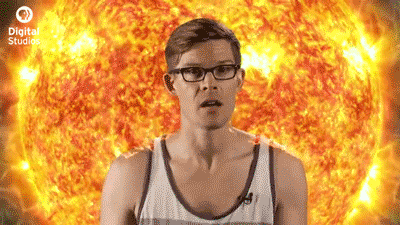 How soon a sunburn begins depends on your skin type (darker skin has more UV radiation-deflecting melanin), the sun's intensity (10 a.m. to 3 p.m. is primetime for sunburn), and how long you've been exposed without protection from the sun (hence the necessity of reapplying sun protection every two hours). A mestizo lounging on a beach chair in Boracay around lunch time will redden far sooner than a moreno dining al fresco around the same time in Makati.
When you get sunburned, your skin turns red and hurts. If the burn is severe, it can even swell and sunburn blisters can develop. This can also be accompanied by flu-like symptoms: feverish sensation with chills, nausea, headache, and weakness. A few days later, your skin will start peeling and itching as your body tries to rid itself of sun-damaged cells.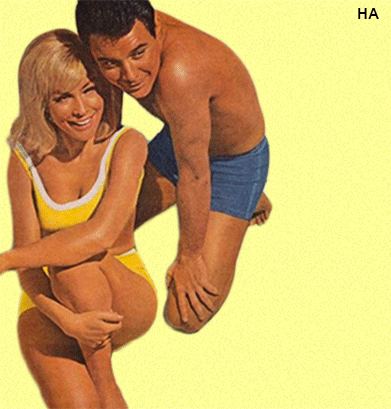 FIRST AID
If you hadn't taken the necessary precaution of protecting your skin before going outside, here's how to deal with the pain of sunburn:
First, take some aspirin or ibuprofen, as painkillers that will immediately tone down the redness and the pain.
Next, apply aloe vera gel as well. This is basically a drugstore formula that is based on nature's own sunburn remedy, but packed with chemicals to hasten putting out the heat. Just look out for the ingredient lidocaine in case you have sensitive skin, as this is typically used in greater quantities as a local anaesthetic in dermatological procedures. Also, be wary of gels formulated with benzocaine, as studies have shown that it reduces the oxygen carried in the blood; most companies are now removing it from their formulas.
Some first aid stuff can also be found in the kitchen. Cooked oatmeal can help stop the itching, and chamomile tea bags that have been soaked in warm water can lend their anti-inflammatory properties to your sunburnt skin.
Afterwards, tend to your skin with your favorite body lotion. Just make sure it's alcohol-free.
SPECIAL CARE UNITS
For those with sensitive skin, replace your usual soap bars with milky cleansers to quench the dried out, affected area while cleaning.
Before Moroccan argan oil took over, there was the wonder oil that is coconut oil. While it might not be making as much of a hype now, it does hydrate deeply sans grease. It also has antibacterial properties.