Yes, it's April Fool's Day, but this post is no joke. We at Garage would like to welcome the month with a bang by hailing some incredible women, the work they've done, and the work they are still set to unleash to the world.
Janelle Monáe's Dirty Computer
Between this year and the 2013 release of her last album The Electric Lady, Janelle Monáe had taken on Hollywood and became an accomplished actress, starring in the critically received films Hidden Figures and the 2017 Oscar Best Picture winner Moonlight. But as delightful as it has been to watch a singer/songwriter take on a different artistic discipline and do well in it, it has also been so long since the world got to hear new music from Monáe. The long wait is over, though, as later this month, she is set to release her latest album, one that promises to be her most personal work yet.
Dirty Computer has already given us the very Prince-flavored (and supposedly Monáe's declaration of bisexuality) "Make Me Feel" and the artist's equivalent of a middle finger to her haters, "Django Jane"—both highly enjoyable bops with great music videos to match. The "Make Me Feel" video, by the way, features actress Tessa Thompson:
In a video interview with Beats 1, Monáe revealed how, as a "self-editor," she felt very vulnerable through process of creating Dirty Computer: "I always knew that I had to make this album. I actually had this title and the concept before my first album. It scared me because a lot of the things that I knew that I needed to say were very deep, very personal."
If the two singles from the new album are any indication, Afrofuturism remains a strong theme in Monáe's music, and with the promise of an "emotion picture" accompanying the record, we're bound to get glorious visuals to match the new sounds. Dirty Computer drops on April 27.
Christina Aguilera's maybe new album
We've all seen the stripped down, no-makeup look that Christina Aguilera served on the cover of Paper Magazine and read the accompanying interview, but the question still remains: When will Xtina finally deliver X6, a.k.a. her sixth album?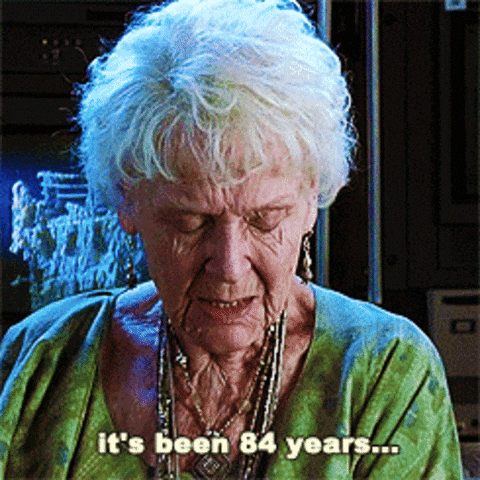 A couple of weeks ago, details that are supposedly about Aguilera's new album made the rounds in the internet, from the rumored album title (Liberation) and the number of tracks (12) to Aguilera's collaborators (they include Anderson.Paak and Demi Lovato) and even the track titles. One of these tracks also had its audio leak online, the song "Fall In Line," featuring Demi Lovato. We were lucky to find a link to the audio (check it out before it gets pulled down), and it sounds like something that's part of Stripped, Chapter Two, meaning it sounded great. Some of the song's lyrics:
"Little girls
Listen closely
'Cause no one told me
But you deserve to know
That in this world
You are not beholden
You do not owe them
Your body and your soul."
Good things come to those who wait, they say. With the intriguing roll out happening, from a magazine cover to online leaks, no one is completely sure if X6/Liberation is a real thing. But we'll take Xtina's word that there is an album in the works. Christina Aguilera's next album drops whenever she feels like it.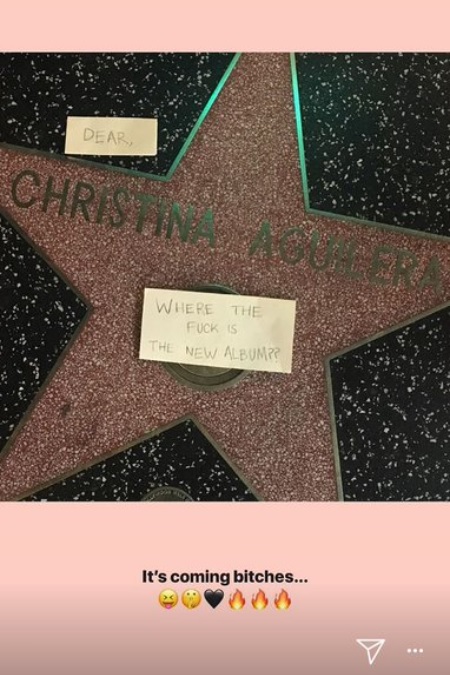 RBG
Ruth Bader Ginsburg is one of the United States' Supreme Court justices—so far, the second woman to do so in US history—and at 84 years old, she has had what one could moderately describe as an extensive career in law. She also has a notoriously intense workout regimen, which you can now cop thanks to the book The RBG Workout: How She Stays Strong…and You Can Too!
All these details and more will be featured in the documentary about Ginsburg's life, titled RBG:
(If the trailer didn't make you tear up, you might be a sociopath.)
RBG is a documentary about the extraordinary life of a woman who had started working in a profession at a time when women lawyers were simply unheard of. More than furthering her own career, though, Ginsburg made sure to open the door wider for women and men of the next generations by co-authoring the first ever casebook on sex-based discrimination while she was still a law professor at Columbia Law School. After she was appointed to the US Supreme Court in 1993 by then-US president Bill Clinton, Ginsburg started to gain popularity with her fiery, pro-equality dissents that gave birth to memes and earned her the moniker The Notorious RBG. As one of her friends put it, "When you come right down to it, [she's] the closest thing to a superhero I know."
But lest people start thinking that Ginsburg is another one of those fabled "feminazis," she is an advocate for the liberation of both women and men. As a feminist, she understood that gender inequality hurts not just women but everyone. Did you hear her tribute to her (late) husband Martin in the trailer? "I have had the great good fortune to share a life with a partner truly extraordinary for his generation…the first boy I ever knew who cared that I had a brain." #Lifegoals, TBH. RBG will be released in the US on May 4.
P.S. We know we have our own beleaguered female Chief Justice in the country's Supreme Court, facing a battle that is also worthy of being documented and told for younger women to learn lessons from.