Before you answer that next fun quiz, learn how to avoid compromising your personal info online
"How would you look like as the opposite sex?"
"Which Hollywood actor do you look like the most?"
"Ano ang pinakakulang sa 'yo?"
It's fun to answer these silly questions with just a simple click of a link—that is, until your personal info (and those your friends', the ones who either got you answering them in the first place or whom you got answering too) gets used without your consent.
Ever wonder why you're seeing recommended stories on your Facebook timeline that seem almost handpicked especially for you? That's probably a sign that your data has been compromised. In the following video, the Cambridge Analytica whistleblower Christopher Wylie exposes who masterminded this, how they do it, and why:
That's some scary stuff, right?
Now, one way to be less susceptible to this kind of online surveillance is by turning off your Permissions setting on Facebook.
Remember how some apps, like Instagram and Spotify, ask you to log in with your Facebook account? Avoid doing that. But if you already have, here's a step by step process on how you can remedy that.
In the Facebook app on your mobile:
Go to Settings.
Click Account Settings.
Scroll down and click Apps.
Click Platform.
Under the Apps and Websites, click Edit.
Then click Turn off Platform.
After following these steps, you'll see the Platform tab stating that you have "[zero] authorized apps to interact with your Facebook account." That means you were able to disconnect these said apps from your account.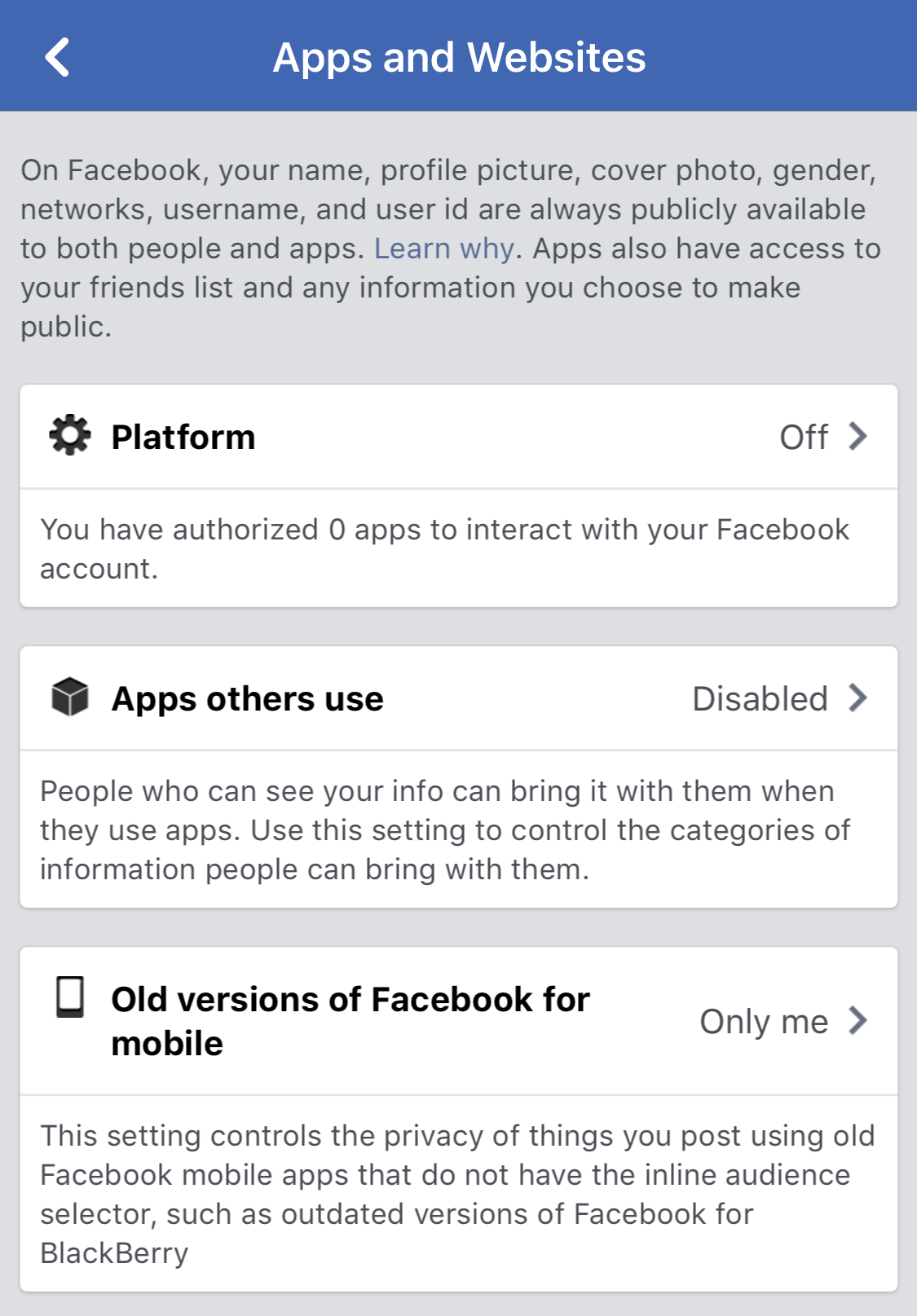 Accounts like Instagram have been disabled from sharing posts directly to Facebook, so if you want the efficiency minus the unauthorized sharing of your personal information, you can just redo then undo the linking process each time. Tedious, yes, but safer.
We hope this tip helps!
Update: After the Cambridge Analytica news had broken out over the weekend, Facebook's stock plunged, losing around $40 million from the social-media company's market cap, on Monday, March 19 (March 20 here). #DeleteFacebook also became a trending hashtag after Wylie's interview became public.