Paris Fashion Week just wrapped, and even though the shows looked like a war had been waged between oversized coats, multi-length fringes, boots, and shoulder pads, the designer's collections spoke volumes about women empowerment. In a sea of inspirations from the 1950's to years ahead of time, from grunge, romantic, and futuristic, these are the looks which made us stop, look, and take inspo from.
MIU MIU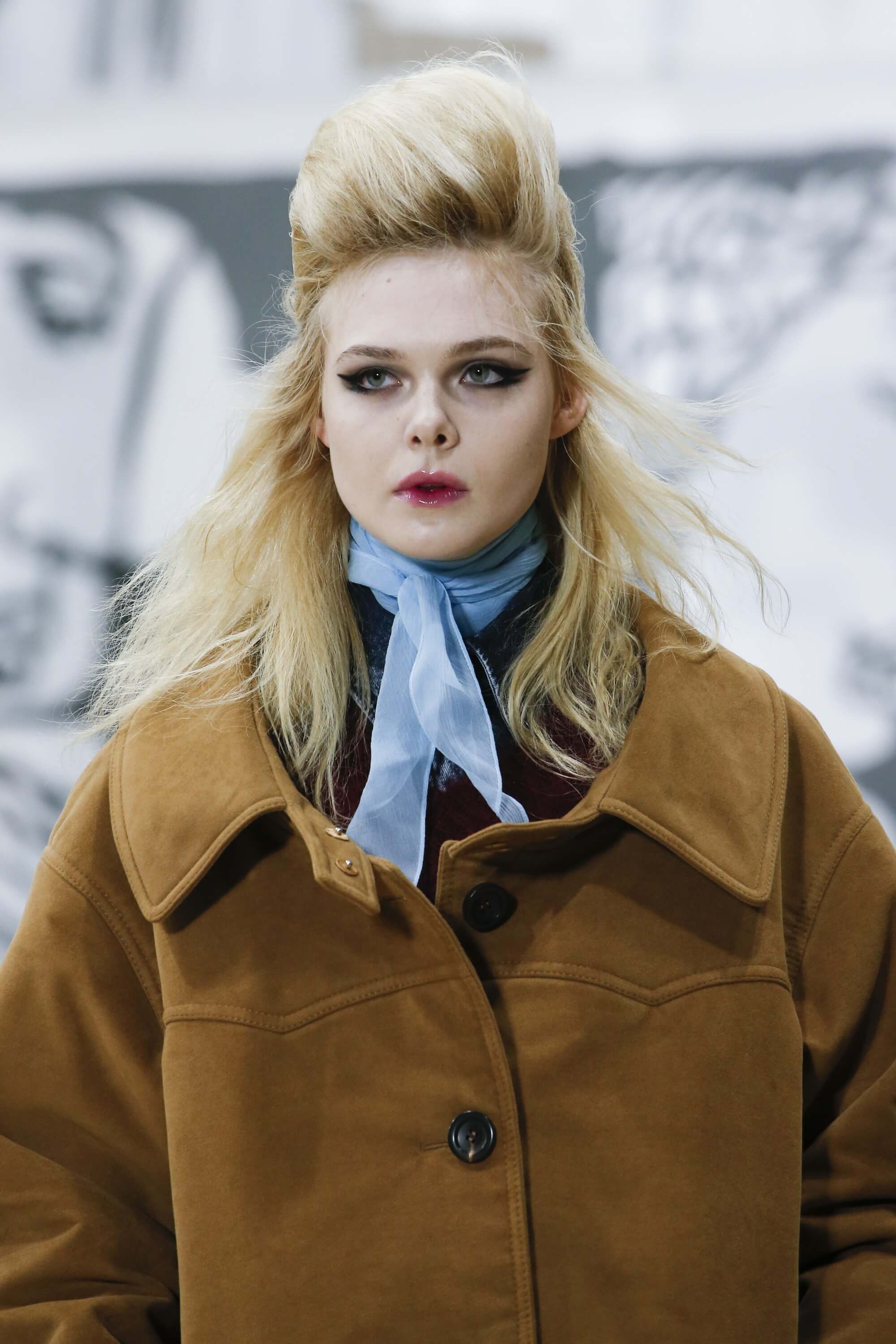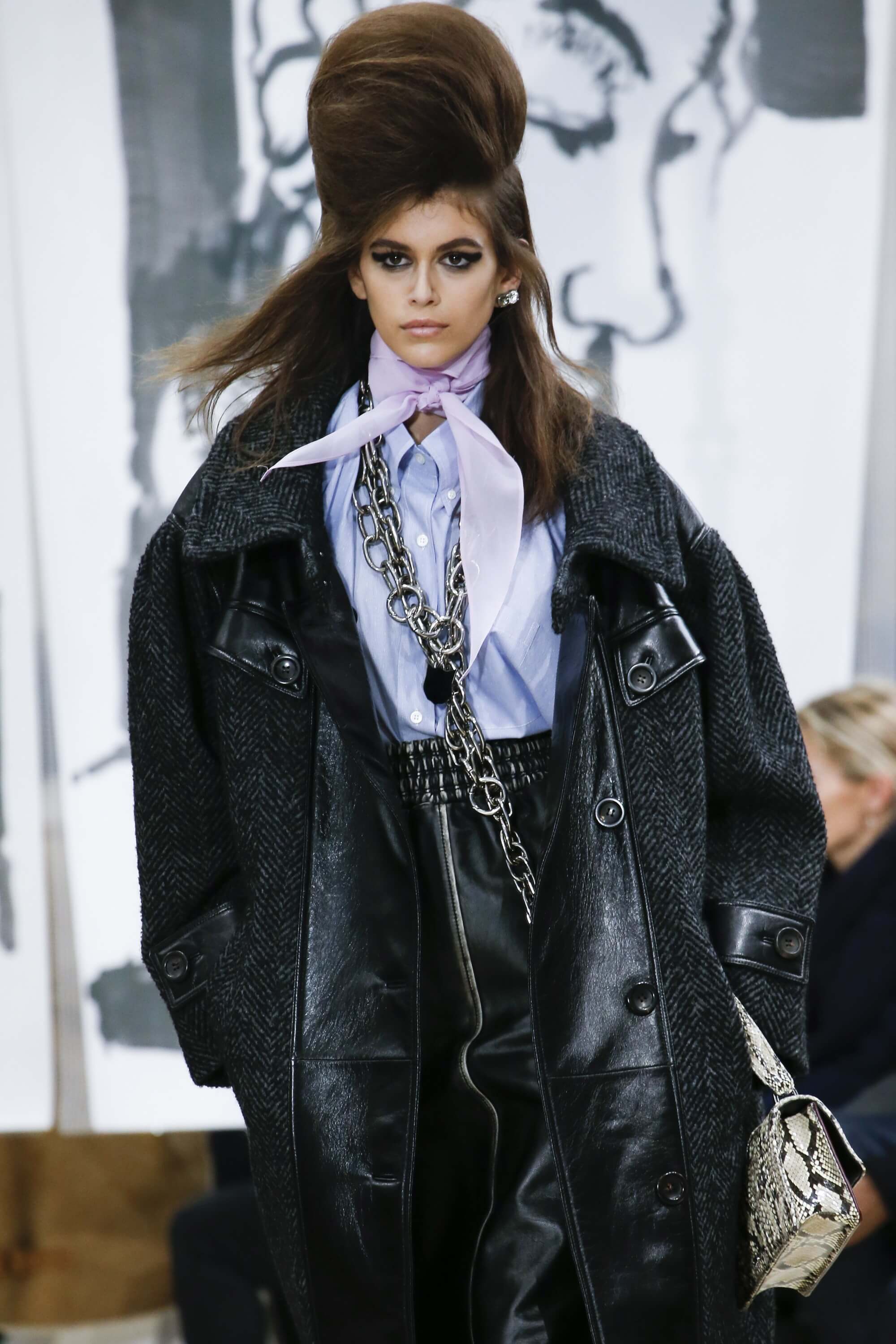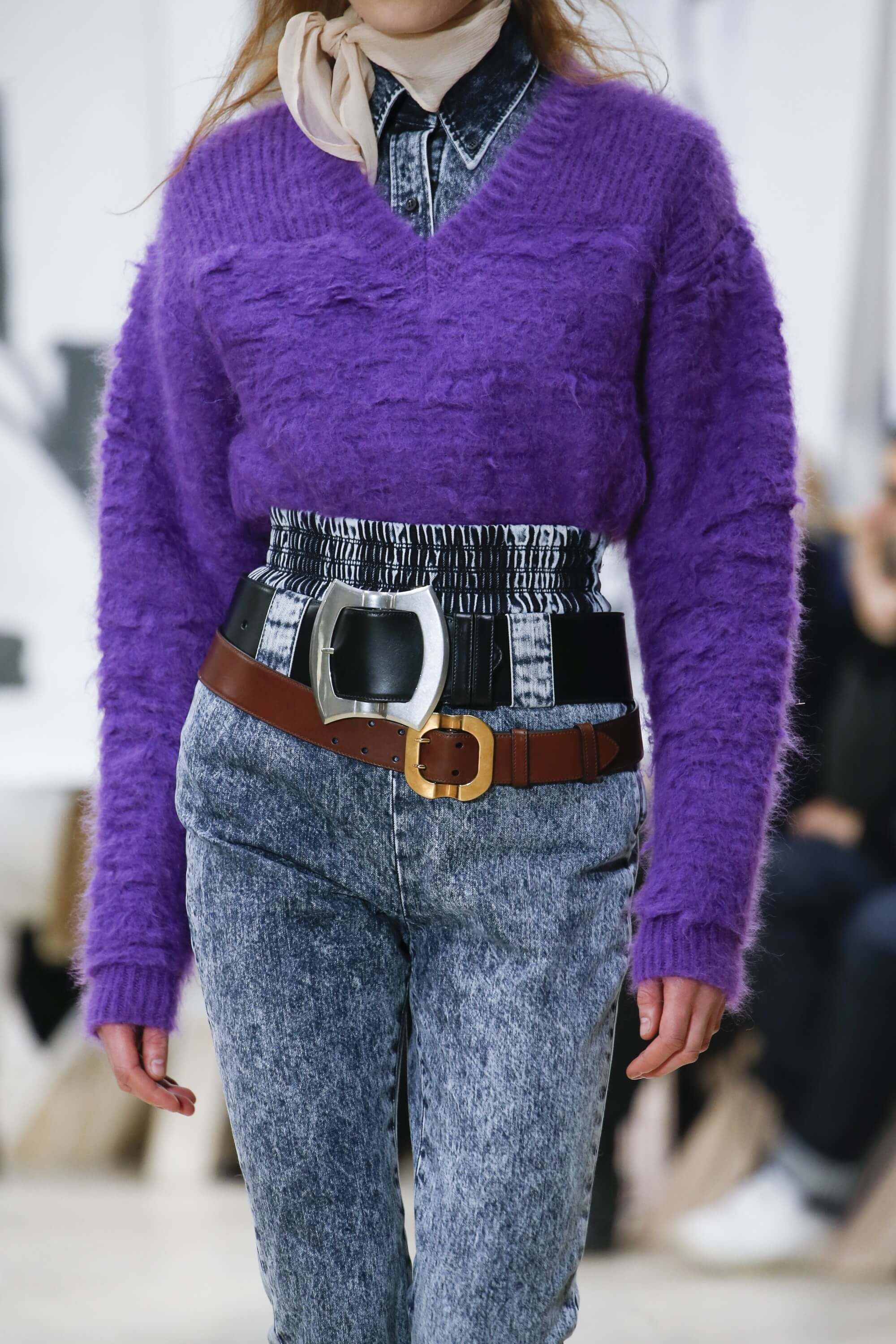 The beehive hair, the chain necklaces, the pointy ankle boots worn with white socks, the oversized multi-colored jackets, and those double belts looped around the oh-so-high waists of acid-washed denims—it's as if the '80s crashed into a '50s cocktail party. Despite this unexpected development, though, the hell-raising rocker vibes of the former shook up the from being too prim and proper, resulting in looks that can inspire a simultaneous singalong to Cyndi Lauper's "Girls Just Wanna Have Fun." All Miu Miu runway images by Marcus Tondo for Indigital.tv.
CHANEL 
Chanel literally led people into the woods by recreating an enchanted forest inside the Grand Palais, with real oak trees and a runway buried underneath leaves. It was a perfect backdrop for the opulence that the label presented, starting with Lagerfeldian blacks and knits, and then, in an echo of the runway set-up, leaf prints and embellishments on sweeping coats. Gold knee-high boots also reinforced the romantic if subdued fall palette.
ALEXANDER MCQUEEN
The tailored suits, the red lips, and the ferocity of the women who stomped down the runway told the evolution of Sarah Burton's metamorphosis inspiration. The transition from tuxedos with dramatic silhouettes to butterfly-wing printed silk dresses and then to diaphanous gowns bursting with romantic ruffles and fringe speaks of how encompassing power dressing can be.
ELIE SAAB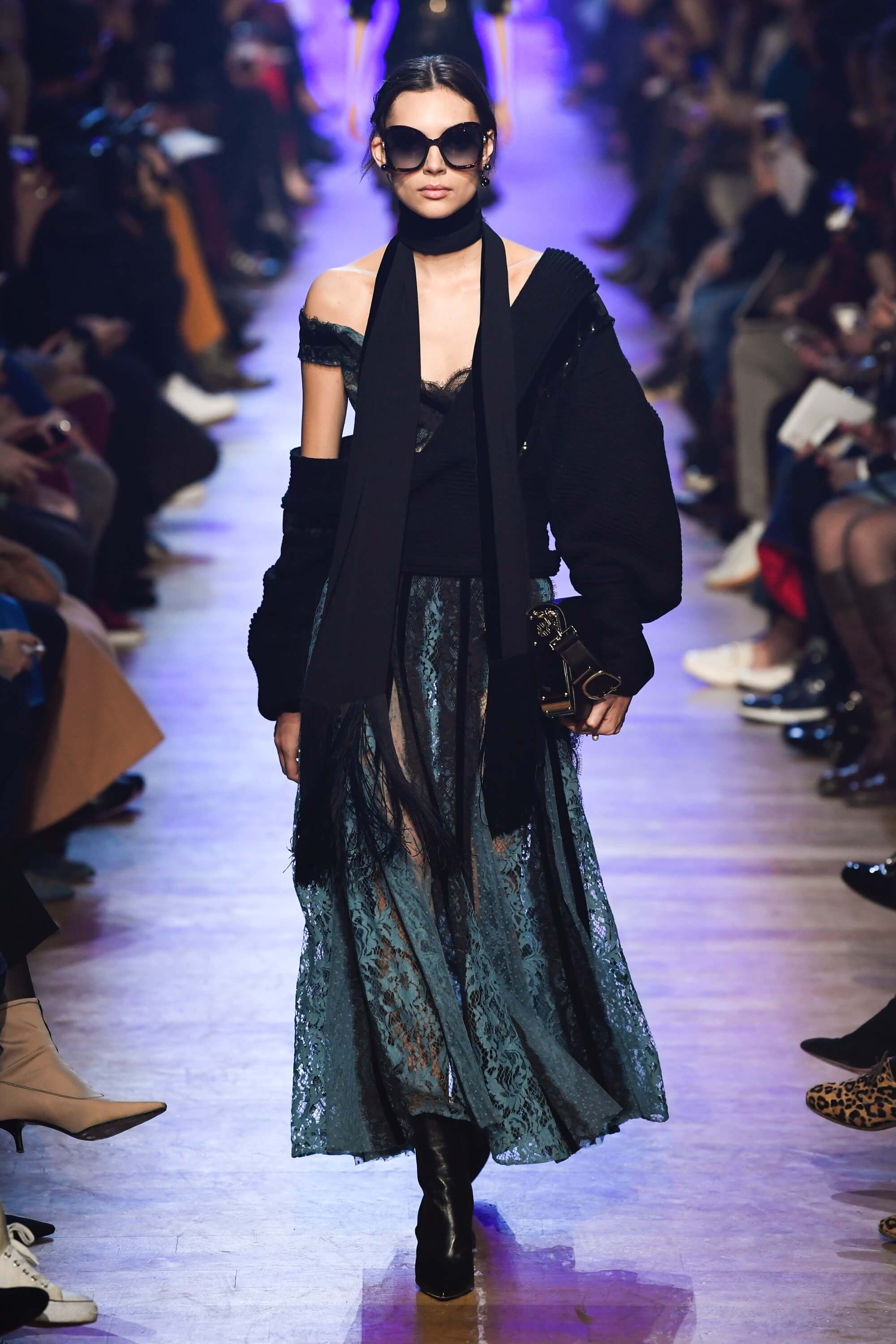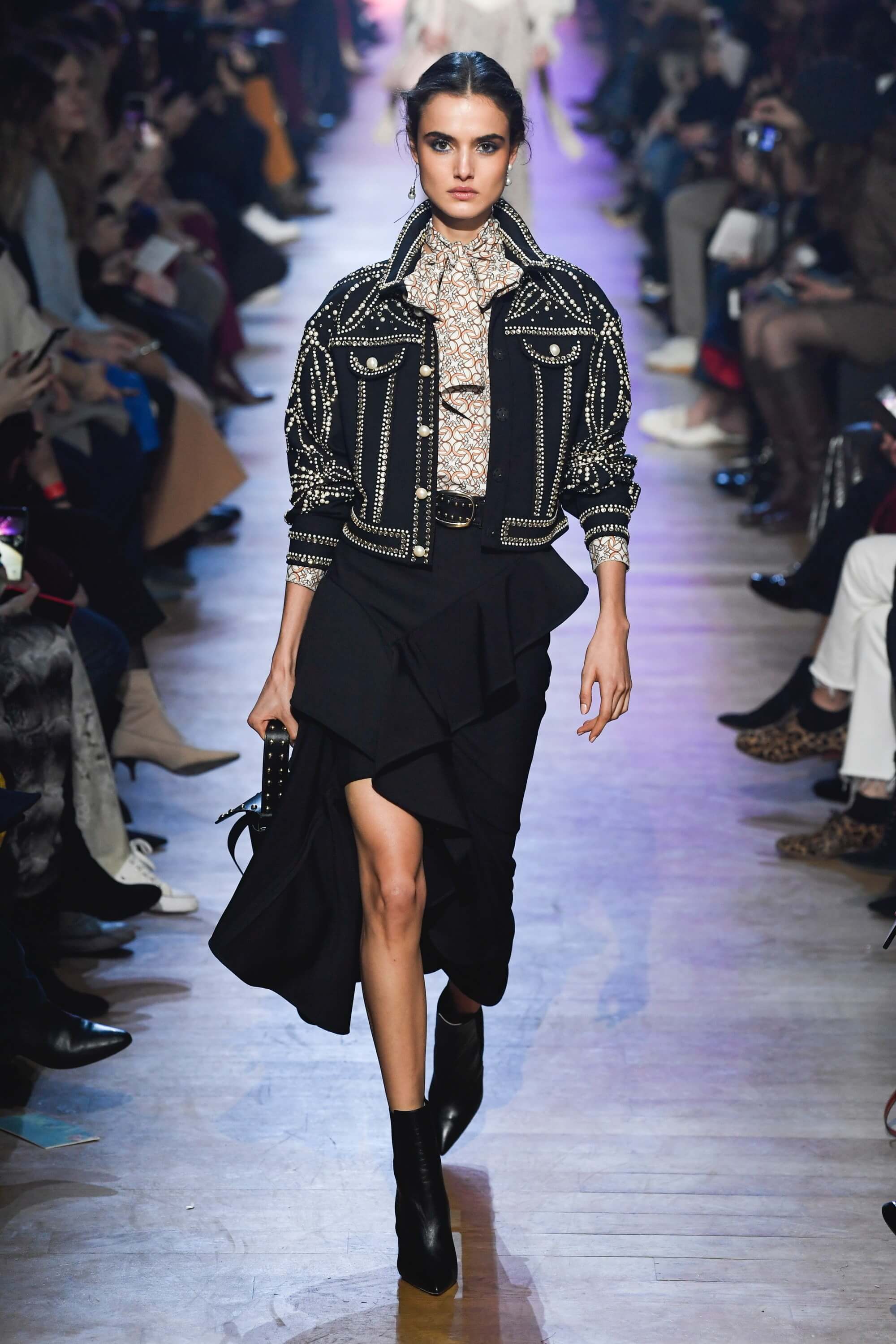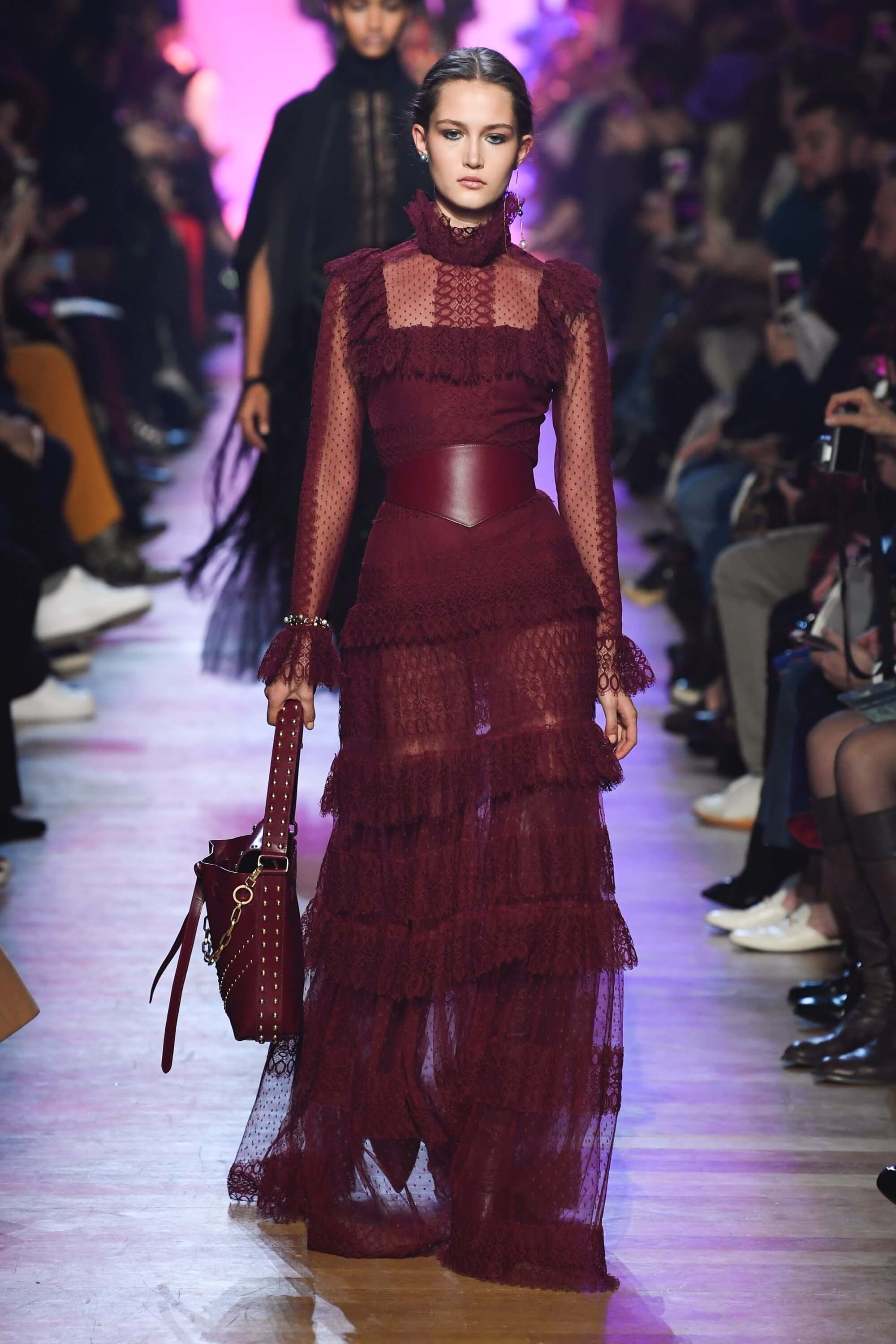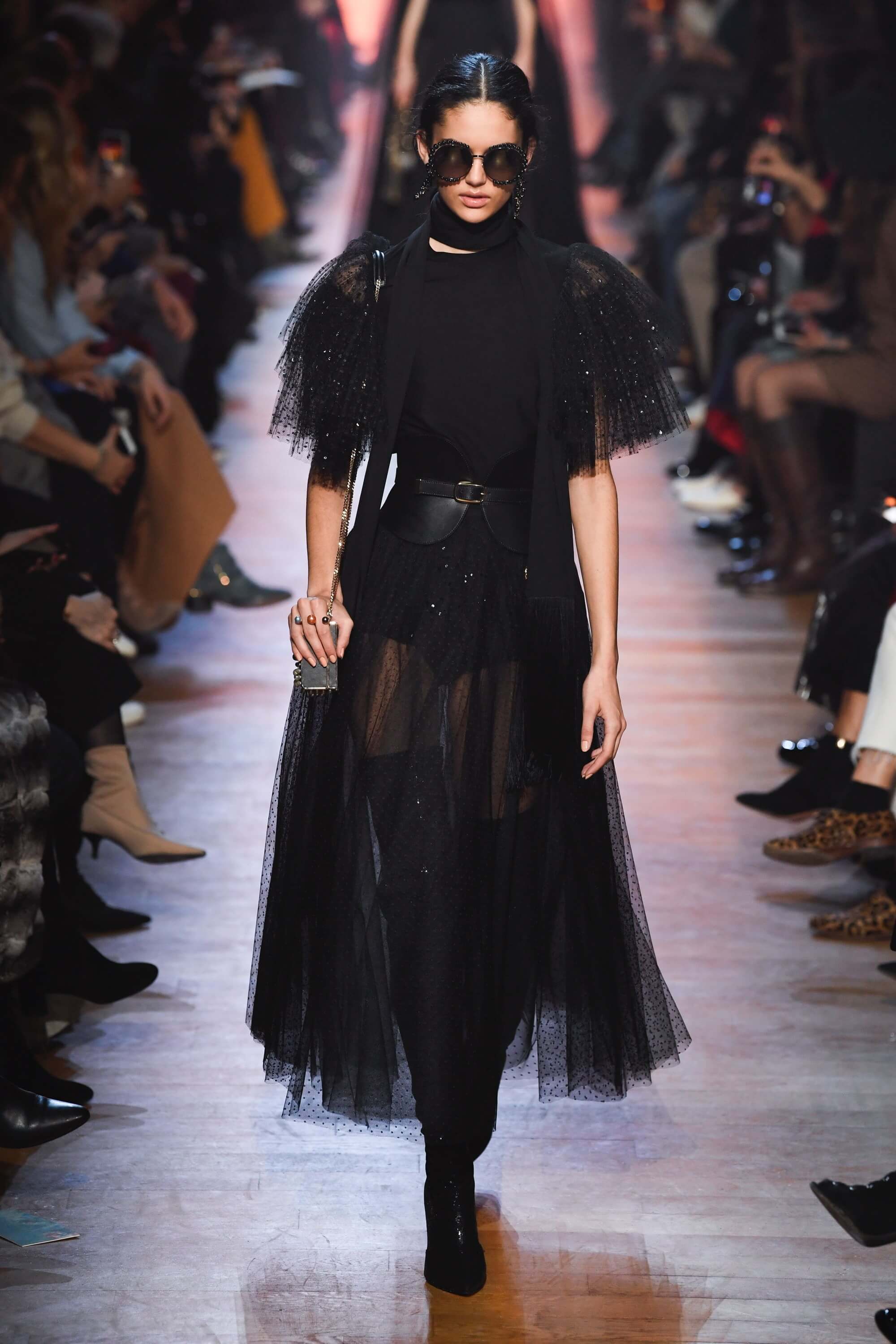 Lace and sheer fabric are the hallmarks of an Elie Saab creation, making the label a favorite among starlets whose style caliber and choices are nowhere near Zendaya's. This season, though, with the dark Victorian feel running through its latest collection, Elie Saab may just be signalling a distinct style shift. All Elie Saab runaway images by Yannis Vlamos for Indigital.tv.
BALMAIN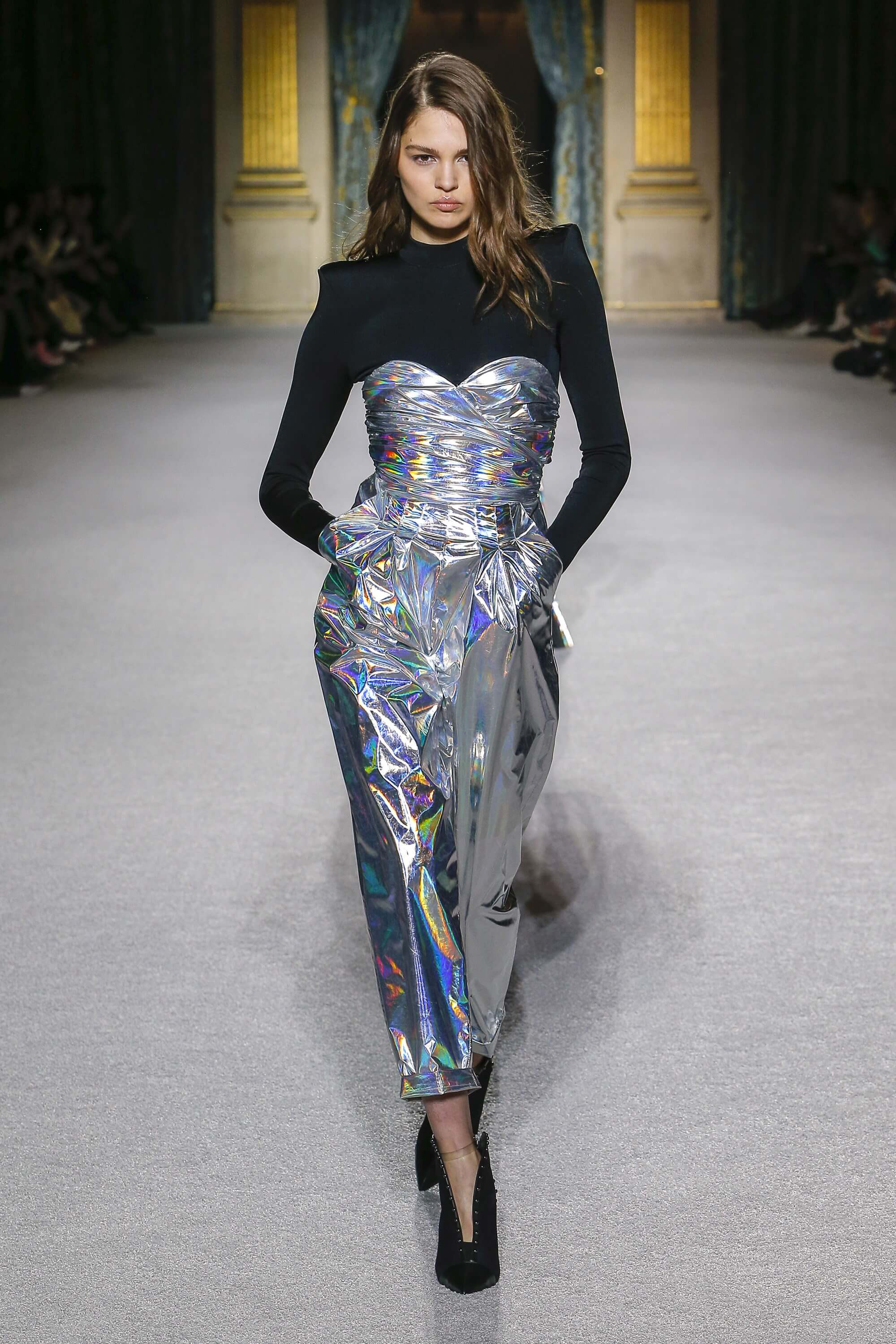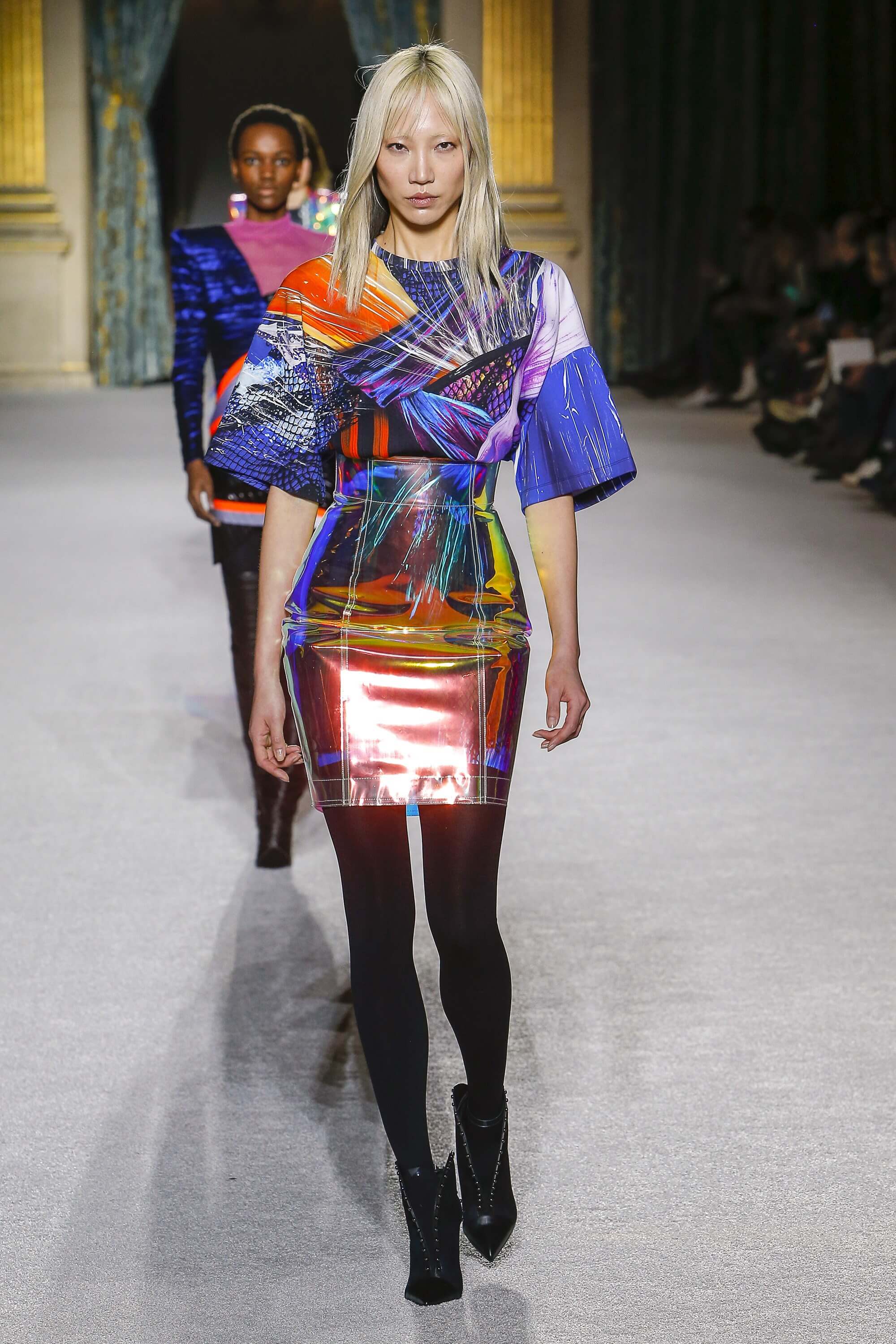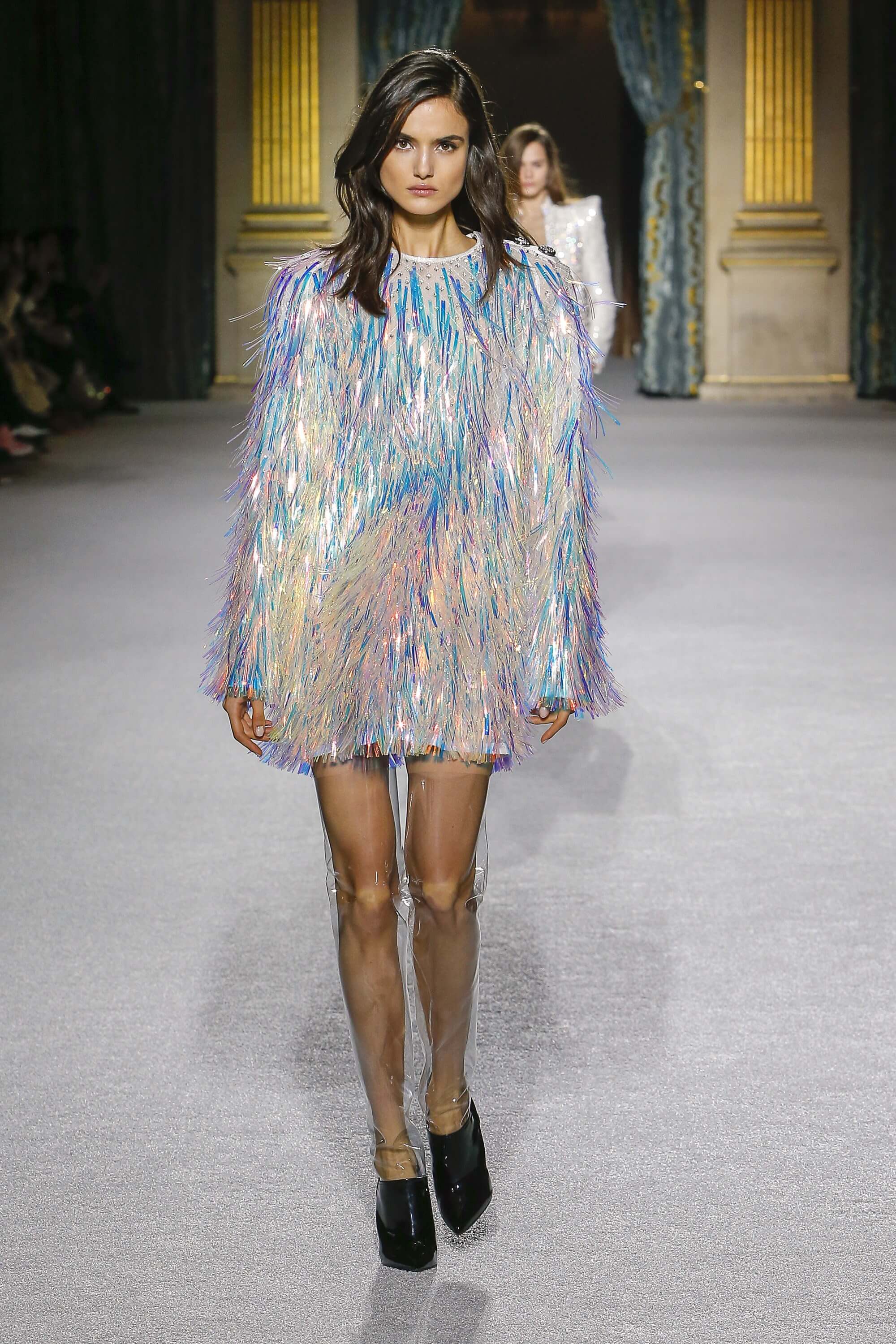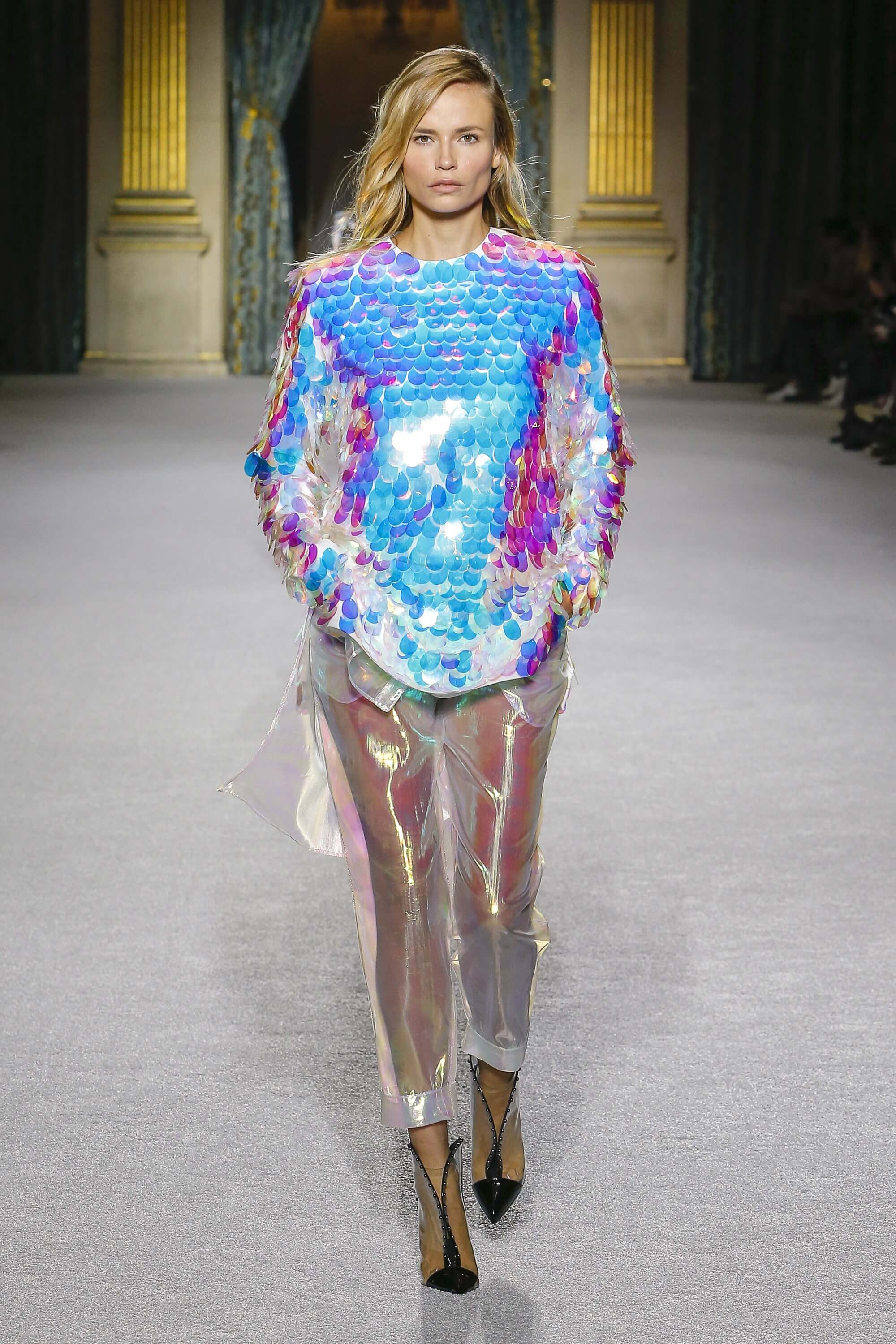 Prismatic, holographic, and futuristic—Jem and the Holograms could have fit right in with Olivier Rousteing's Balmain army. It's as if a unicorn had vomited all over the collection, creating an extravaganza of silver foil, PVC boots, and holographic sequins that can transmit signals to as far as Mars. All Balmain runway images by Monica Feudi for Indigital.tv.
ISABEL MARANT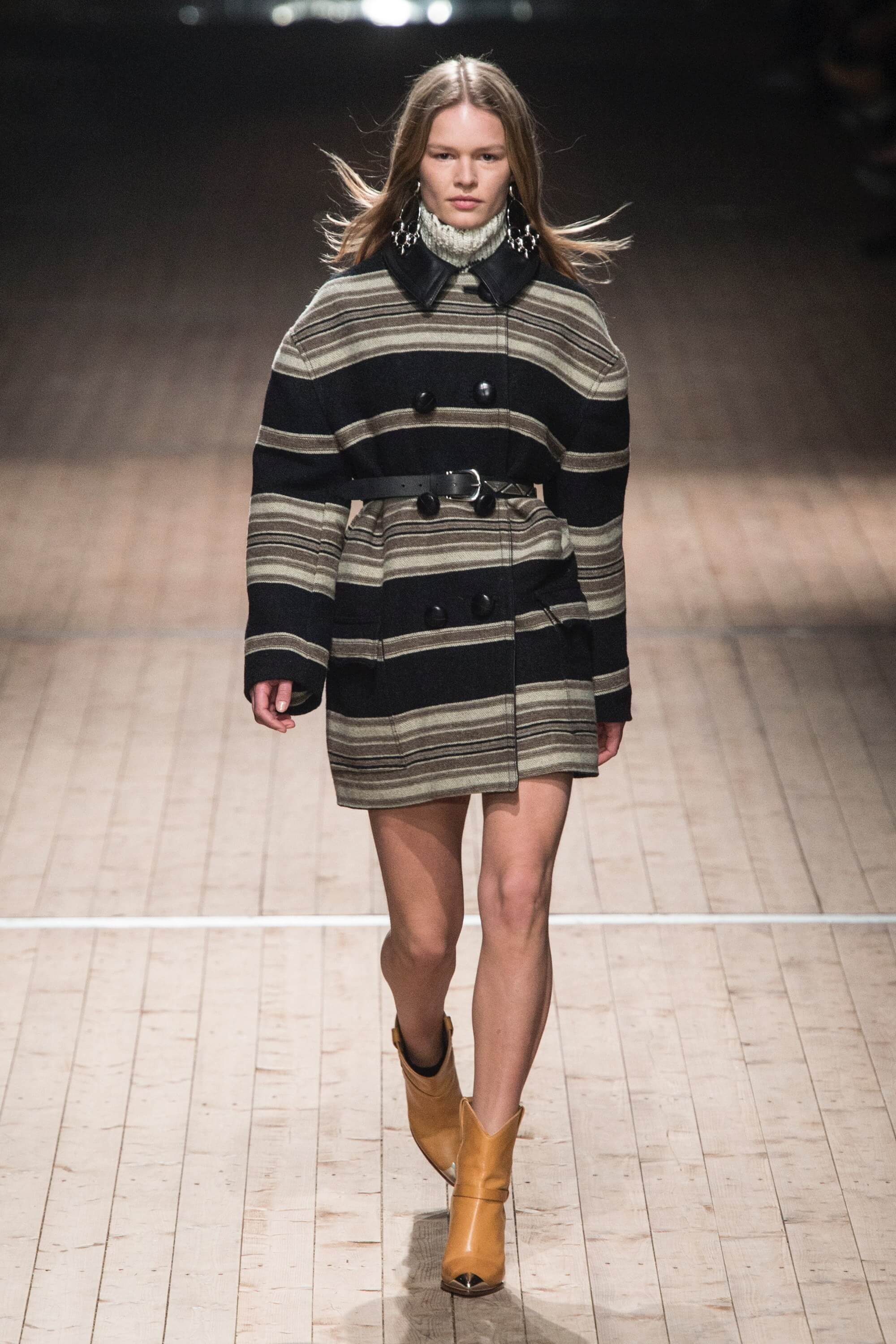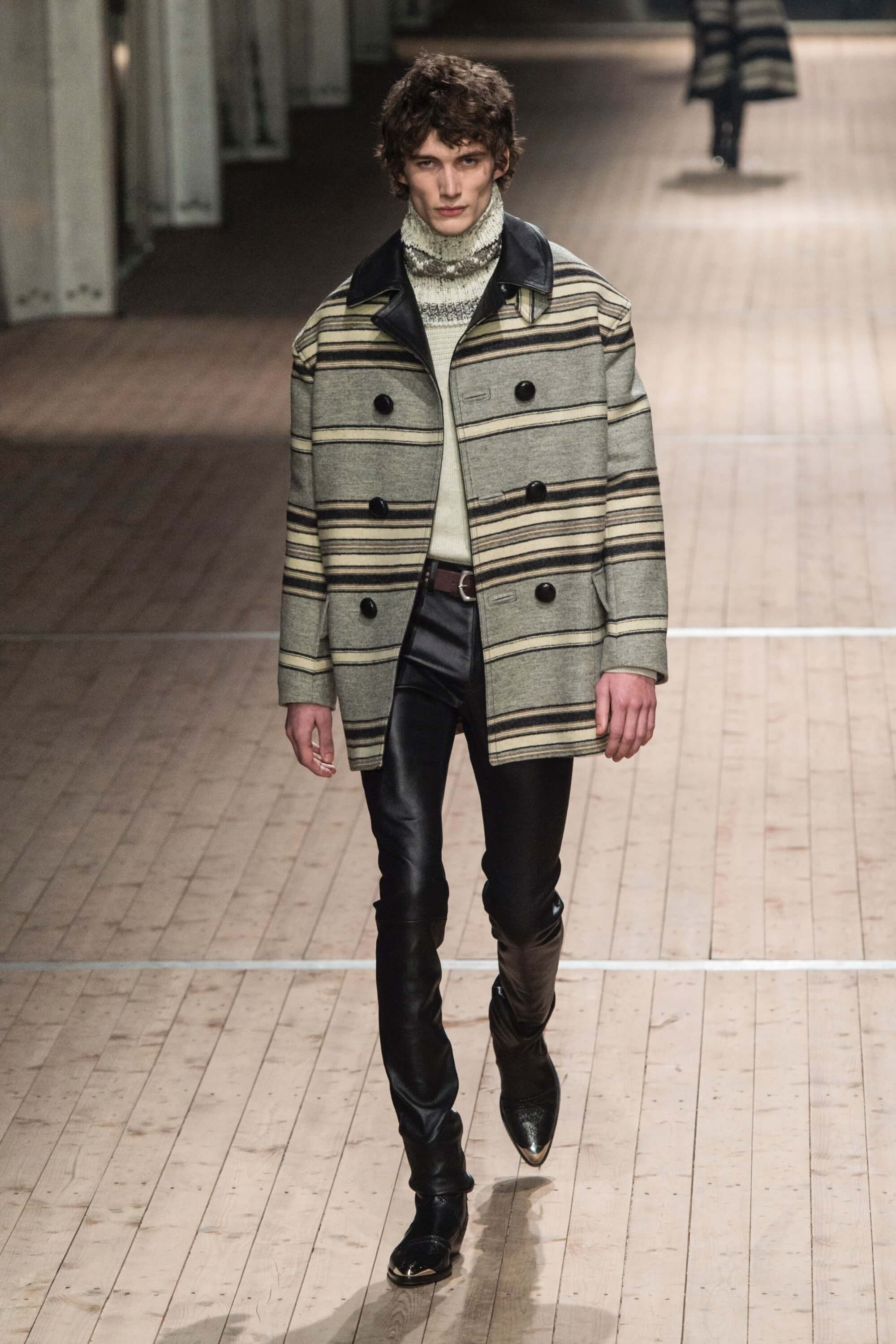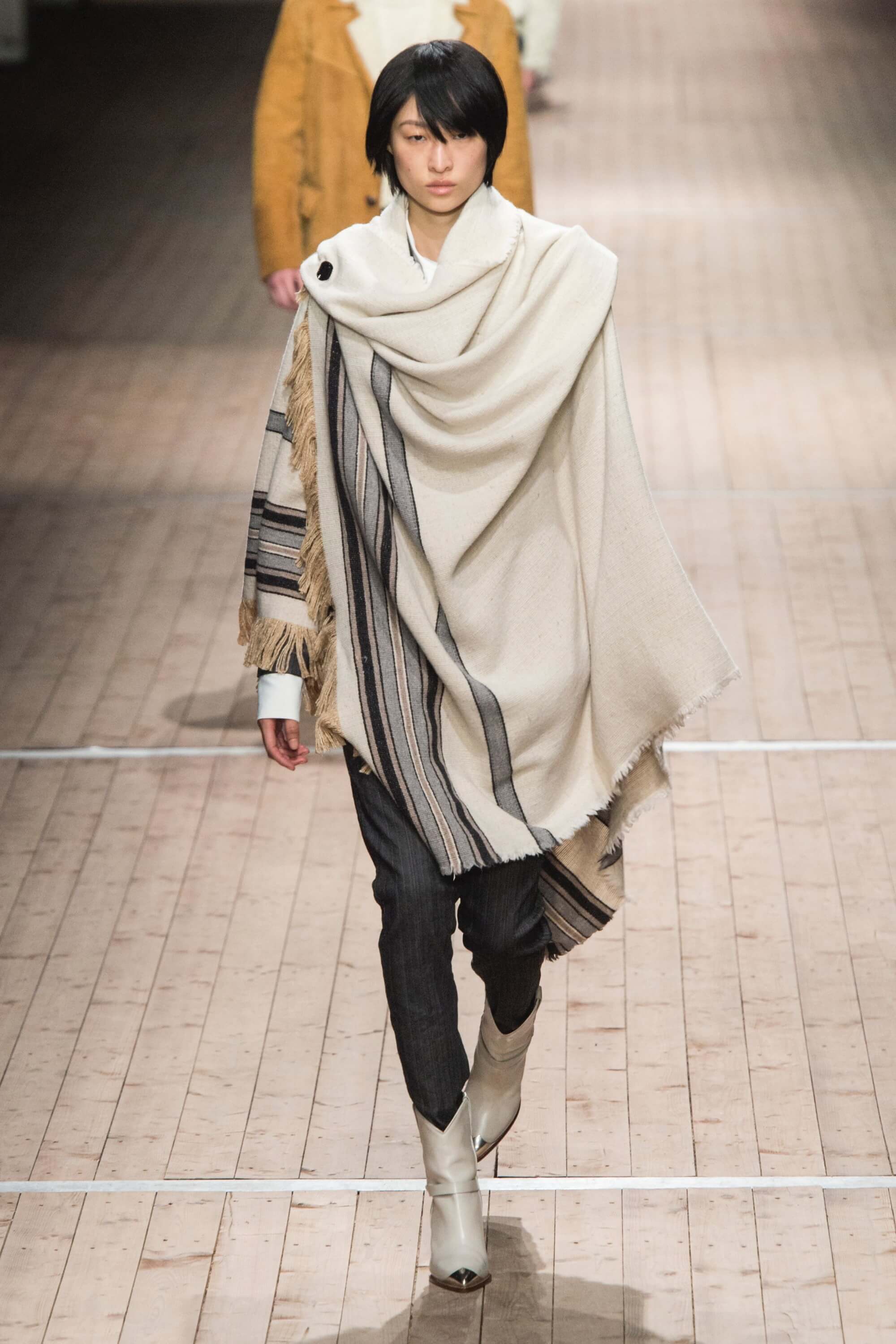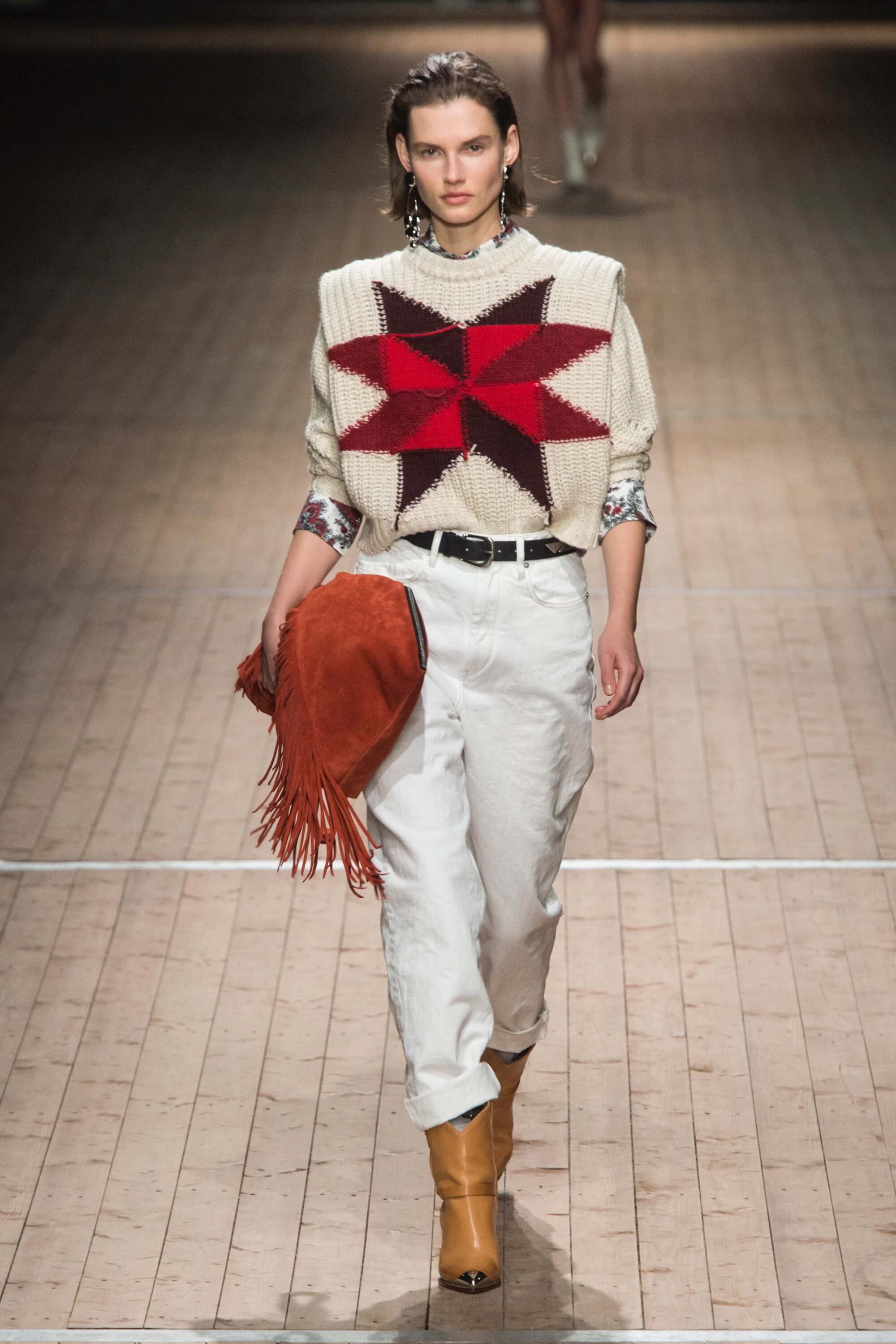 Isabel Marant has always been in touch with the Western style, and this collection was no exception, serving fringe, striped ponchos, and metal-capped boots. All Isabel Marant runway images by Kim Weston Arnold for Indigital.tv.
VALENTINO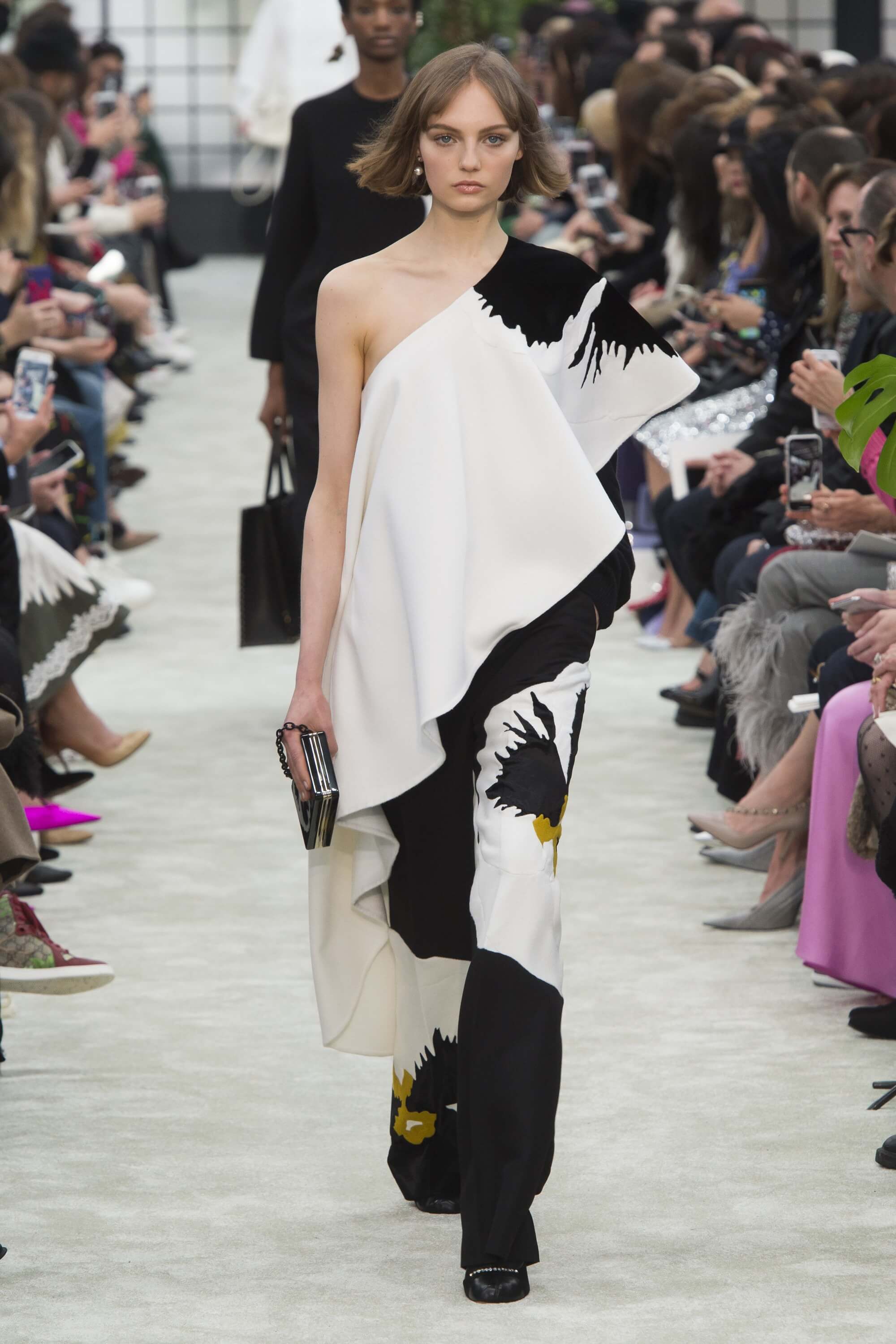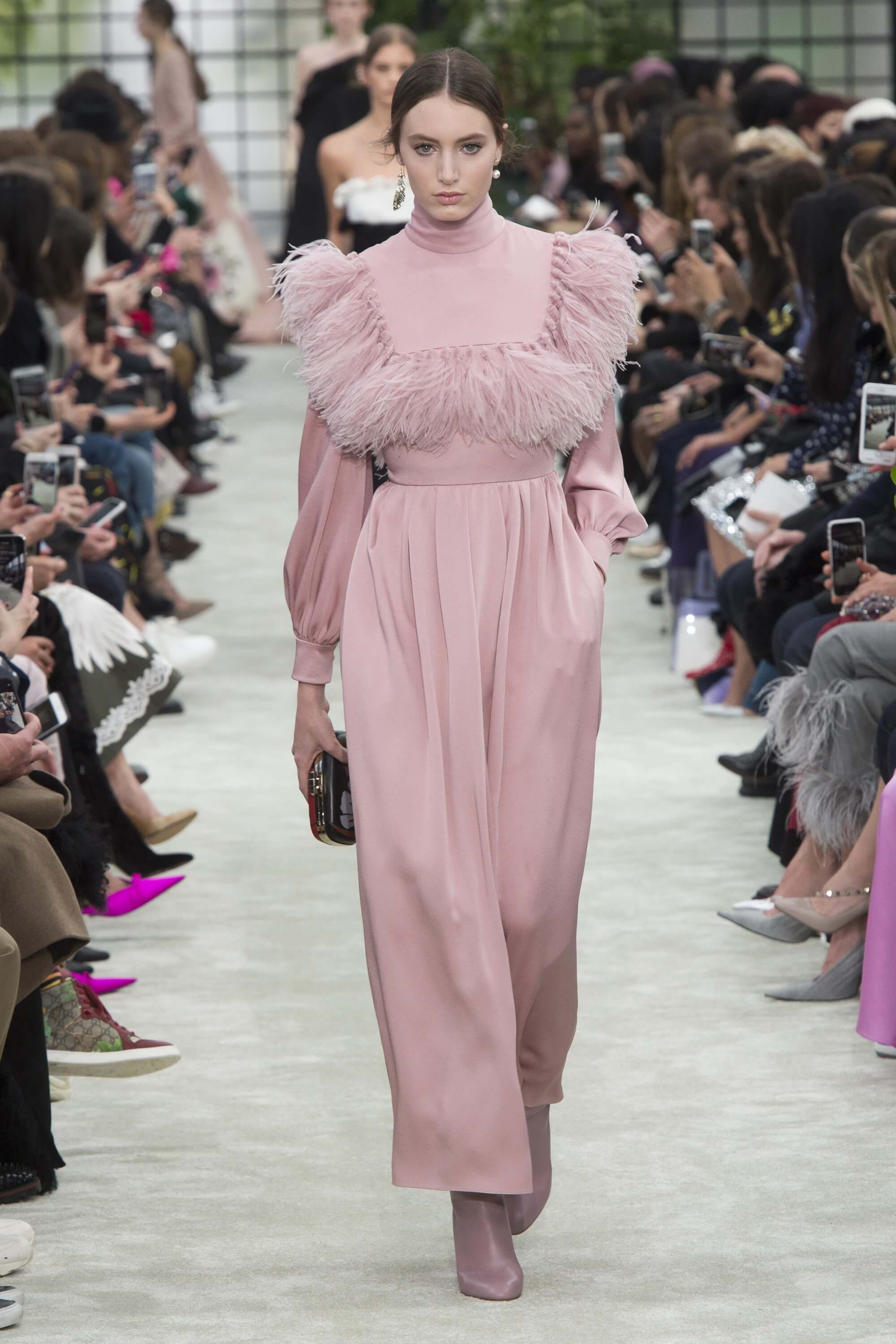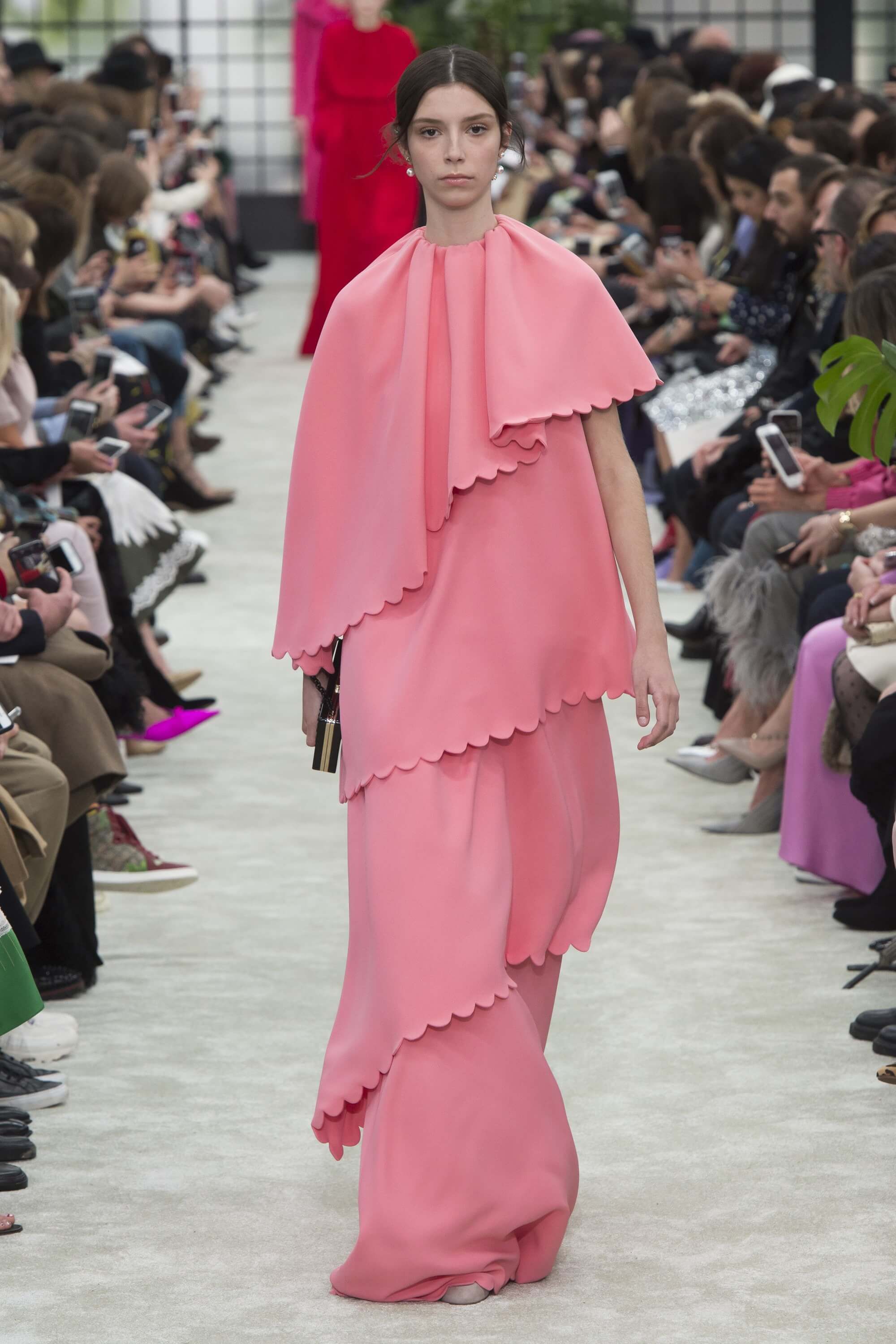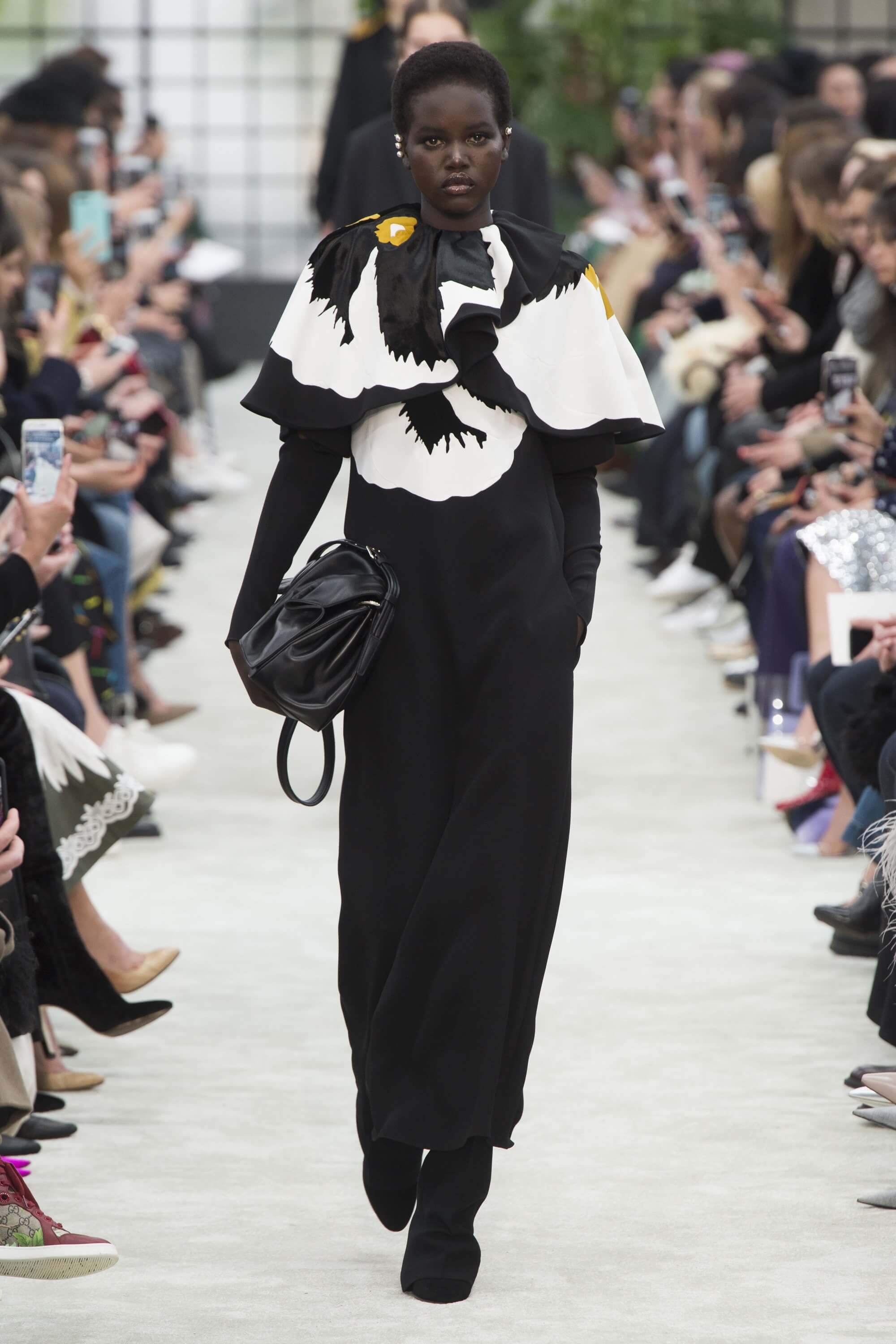 Florals? For fall? Why not. Seems like Karl Lagerfeld wasn't the only one inspired by nature recently. Pierpaolo Piccioli presents a different kind of floral flamboyance, however, as instead of the usual overflow of prints, there were the soft, voluptuous details and petal-like scalloping and folds, in black and white and dusty pastel. All Valentino runway images by Kim Weston Arnold for Indigital.tv