Get a chance to read some of Andres Bonifacio's personal letters and see up close National Artist Jose Joya's most iconic work starting this weekend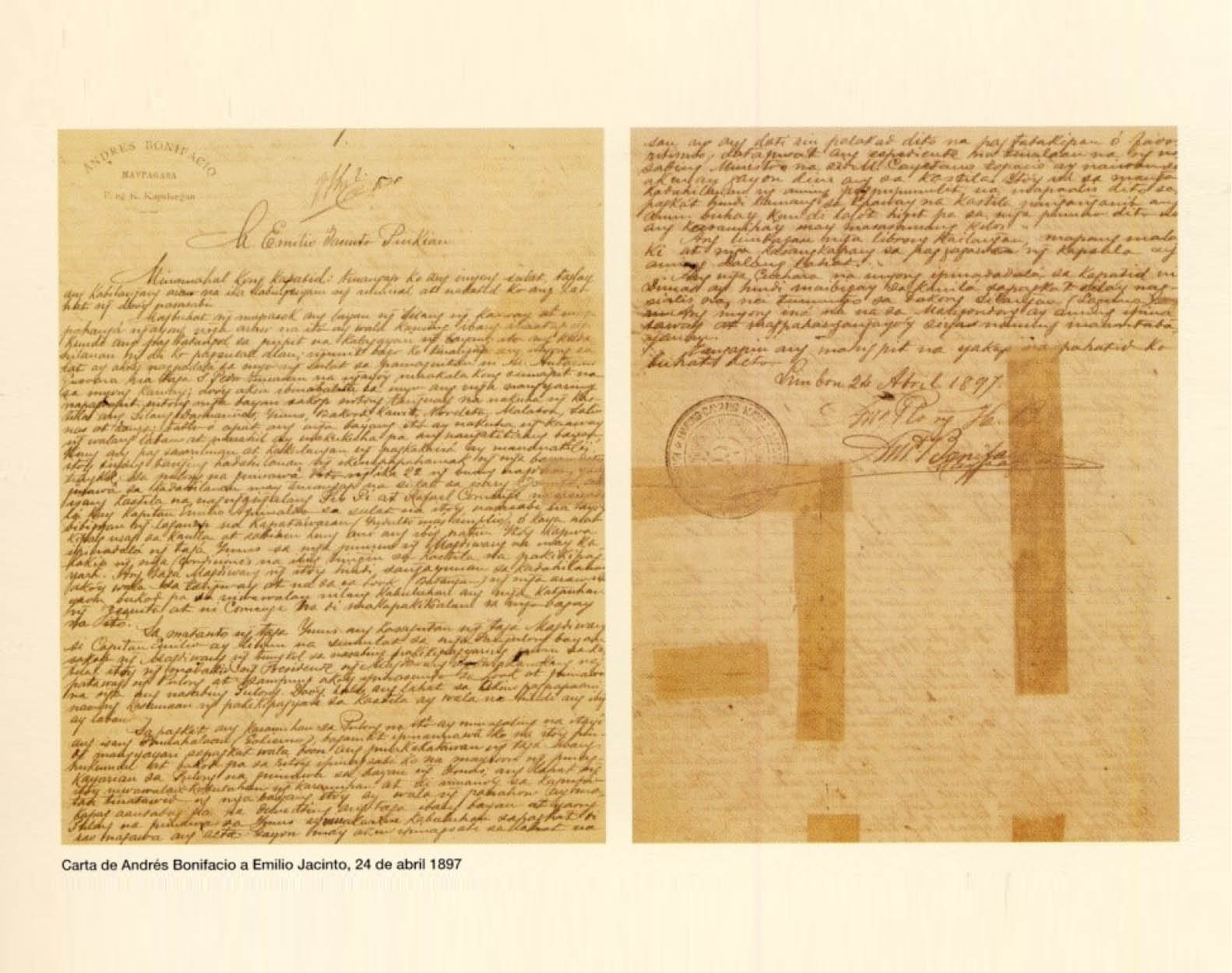 Come March 3, Saturday, the León Gallery and Auction House will hold the third Asian Cultural Council Art Auction, where 150 lots of the finest of Philippine art will be up for sale.
But before these works of art are put on the block and become part of various private collections, they'll be available for public viewing from February 24 until March 2.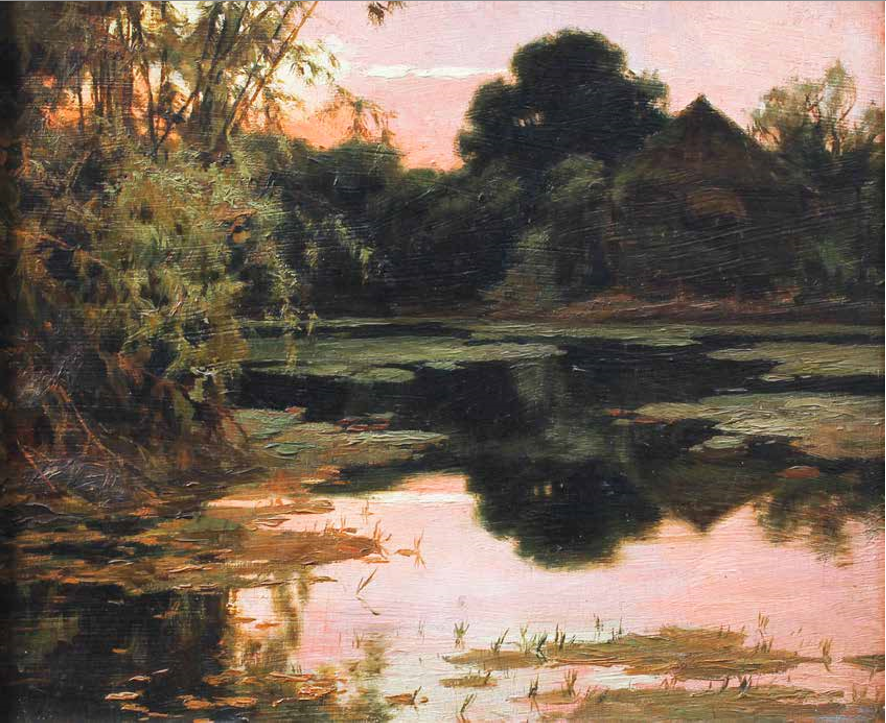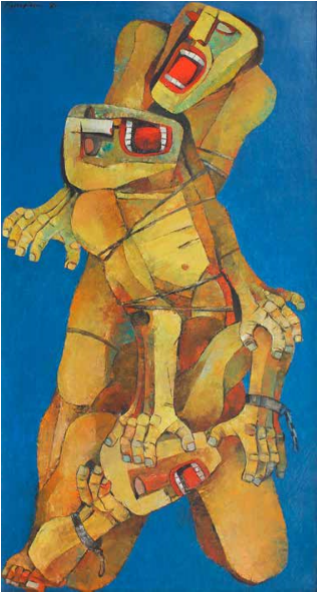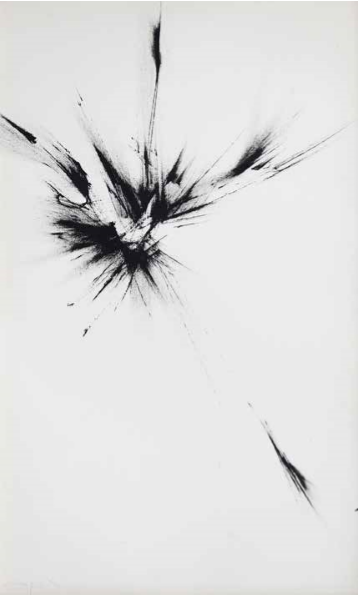 To non-art collectors, this is important: Don't let the word "auction" immediately put you off. Sure, each item in the gallery's well-curated selection comes with a steep price tag for a starting bid, but beyond their appeal as works of art is the rich historical context behind their creation.
You'd be especially remiss if you pass the opportunity to see up close three extraordinary letters handwritten by Andres Bonifacio.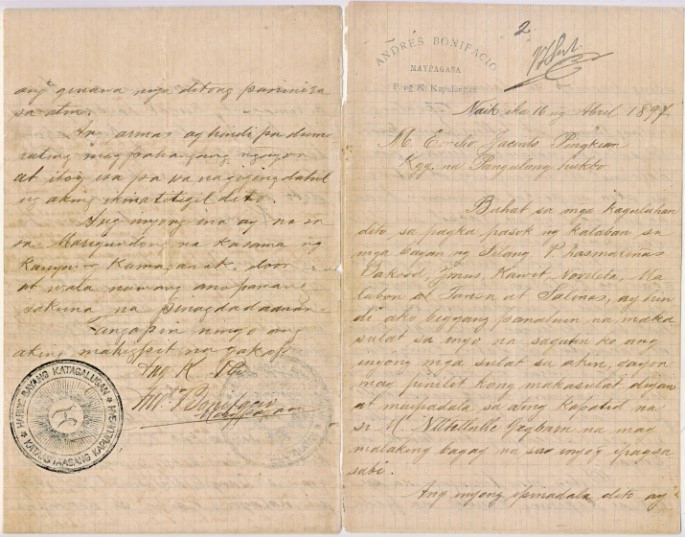 Described by León Gallery director Jaime Ponce de Leon as "exceedingly rare and historically important," these Bonifacio documents comprise of letters that he wrote to his best friend Emilio Jacinto, Jacinto's appointment papers, and its philatelic cover. "Three of the documents were written after the tumultuous Tejeros Convention, which unseated Bonifacio and installed his nemesis [Emilio] Aguinaldo as president," de Leon wrote in his foreword for the Art Auction catalogue. "All were created in the very last weeks, if not days, before Bonifacio's arrest, trial, and subsequent liquidation."
And these documents are part of the 150 lots that will be up for auction.
Garage had a short chat with de Leon about what makes this event's selection of pieces an important one, not just to bidders but also to a public that is curious about and appreciative of Philippine art and history.
As this auction would be the gallery's third collaboration with the Asian Cultural Council, is there an overarching theme for the selection and curation of items?
Every auction, we always have the same character: the mix the finest of Philippine art, curated very well so that everything comes together as a beautiful ensemble of pieces. Aside from the finest of furniture and the best of Philippine art, we also have some minor pieces that are also very desirable. We do a lot of [scholarly] discernment in whatever pieces we put in the auction.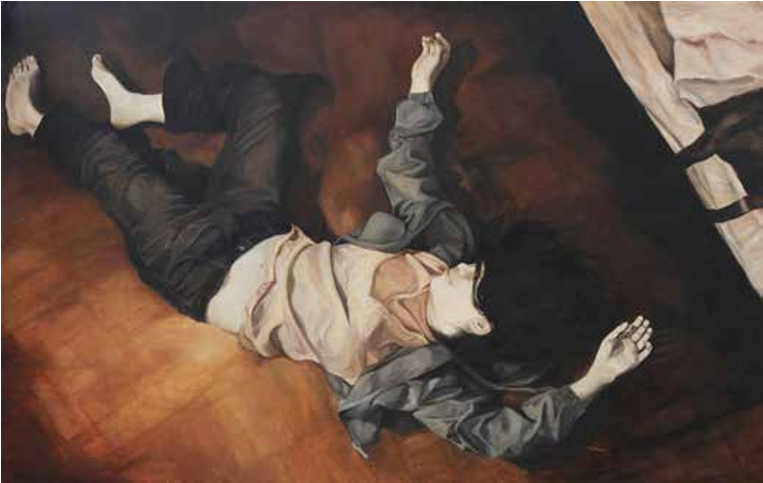 Sometimes it happens that there seems to be a theme to the collection of items to be auctioned, but it's not deliberate. What would be the anchor of this particular show would be the presence of remarkable pieces.
Speaking of remarkable pieces, the Bonifacio letters are immediately the ones to intrigue and interest the public.
Yes. There are only seven extant letters known and verified to be written by the hand of Andres Bonifacio, and we are selling three in this sale.
Could you share with us how León Gallery happened upon them?
These letters came from the collection of Epifanio Delos Santos, the person whom EDSA was named after. They then went to a private collector who is known by a lot of historians. This collector finally found the right time to sell these pieces, because the present administration has recognized Bonifacio to be the first president of the Philippines, and not Emilio Aguinaldo. In fact, one of our monetary denominations has been changed from featuring Aguinaldo to featuring Bonifacio. Because of this recognition, the collector has found the perfect timing to present these historical documents and pass them on to their next custodian.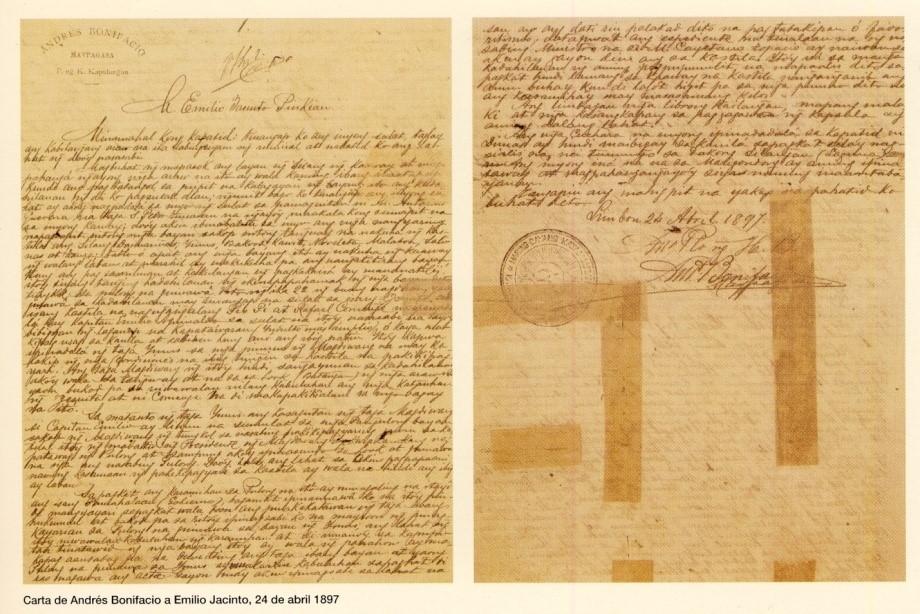 And they'll also be part of the auction items that will be previewed to the public starting tomorrow?
Absolutely.
What's really interesting and exciting about the auction is its particular mix of art and history, with modern and contemporary paintings displayed side by side with antique items and something like the Bonifacio letters.
It really is exciting, what with these historical documents and the pieces of history that are greatly exemplified by some very fine items. An example would be the furniture from the Maximo Viola Collection—Viola was one of Jose Rizal's great friends and was known to have financed Noli Me Tangere—that were done by Isabelo Tampinco, considered to be the Juan Luna of sculpture. Just exquisite pieces. We have furniture from the collection of antiquarian Ramon Villegas, who had a very discriminating taste. For these items to have been kept by him until the end of his life speaks volumes about them.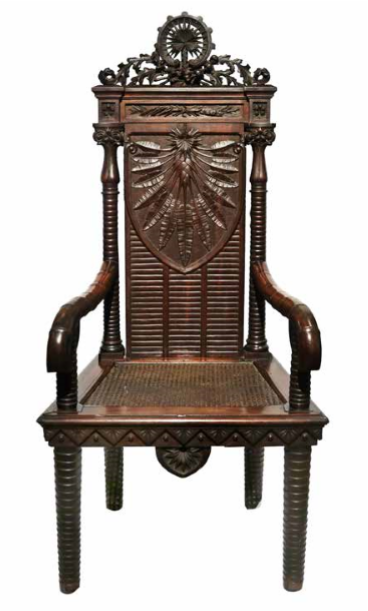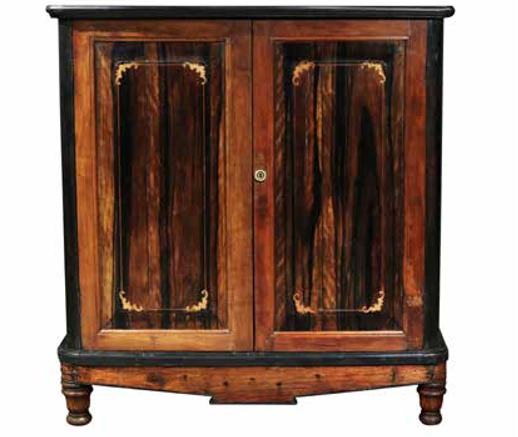 We also have pieces from the Gabaldons, the richest family in the Philippines before the turn of the century. They were known to have possessed the finest, most beautiful things you can speak of, such as this Mariposa furniture that was made by the furniture-maker Ah Tay. There are also a pair of Tampinco bookshelves, done by Isabelo Tampinco's son. It is very interesting to have a glimpse of how people like the Gabaldons had lived, from near the end of the 19th century until the early 20th century.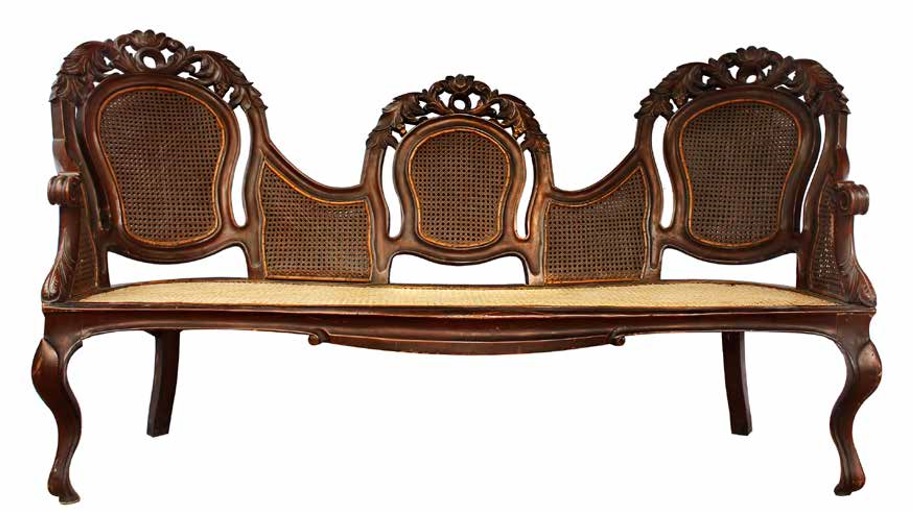 There is also a lot of excitement for National Artist Jose Joya's "Space Transfiguration."
It is a great privilege for us to be allowed to handle the sale of Joya's most important work . "Space Transfiguration" is his most published, most awarded, and most exhibited work, and it is also the only work that he had refused to part with during his lifetime. It was his favorite. The painting was also done during such a pivotal time in the world, when the National Aeronautics and Space Administration (NASA) was venturing into space exploration in 1959, hence the artwork's title.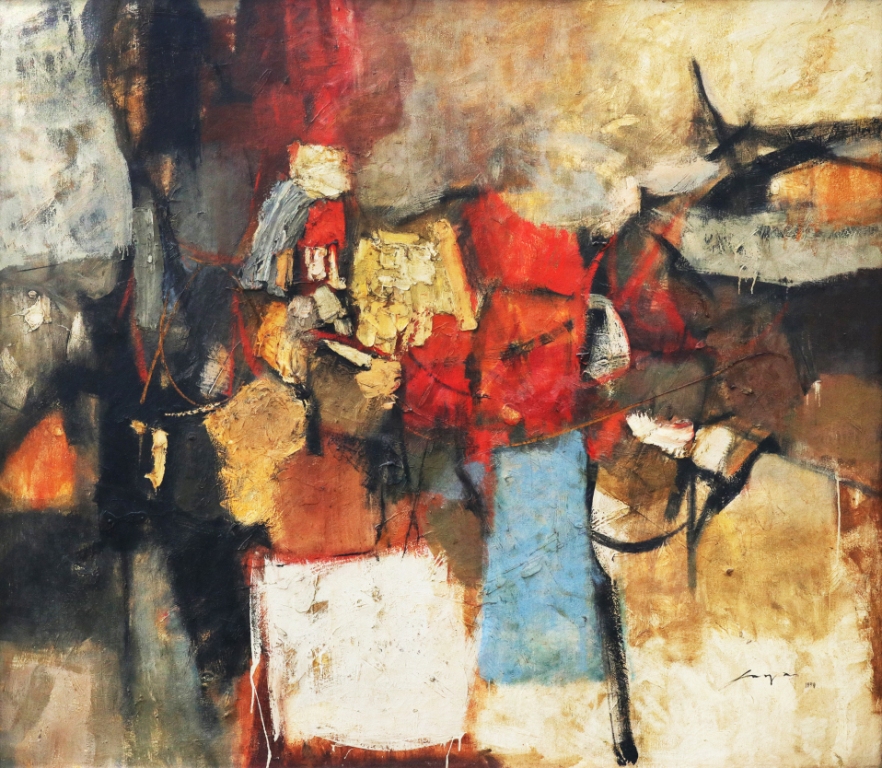 What makes it more apt to include this piece in the auction is that Joya was the first beneficiary of the Asian Cultural Council, in 1967 and 1969. He was their first grantee, and since getting exposed to the New York School [group of artists], you will see how his output had been influenced by all the abstract expressionists who were beginning to change the face of modern art in the world: Jackson Pollock, Franz Kline, Willem De Kooning…all of them.
Do you hope that whoever would have the honor of adding "Space Transfiguration" to their personal collection wouldn't hide it away from the world?
Oh, they must allow the showcase of this painting, because they're buying a piece of history. Whoever will gain custody of this piece will earn the recognition to be catapulted to the ranks of the five top collectors in the country automatically. This painting is like the Ms. Universe of paintings. There are many beautiful paintings, but this has the distinction and pedigree.
And people will have the chance to view it. Are there particular house rules for the León Gallery public viewing?
Just the usual rules that you'd follow in any museum and gallery: Don't touch the artworks, don't get too close to the artworks, don't use flash photography to take pictures. We encourage everyone, especially young people and students, to come in and see these remarkable pieces.
The Asian Cultural Council Art Auction 2018 happens on March 3, Saturday, 2 p.m. at the León Gallery, ground floor of Eurovilla 1, Rufino cor. Legazpi Streets, Legazpi Village, Makati.
The public preview of all of the items up for auction will start tomorrow, February 24, until March 2, from 9 a.m. to 7 p.m. also at the León Gallery.
Visit the León Gallery website for more information.
All images courtesy of León Gallery.