Manila Fashion Festival x Garage Magazine: LSW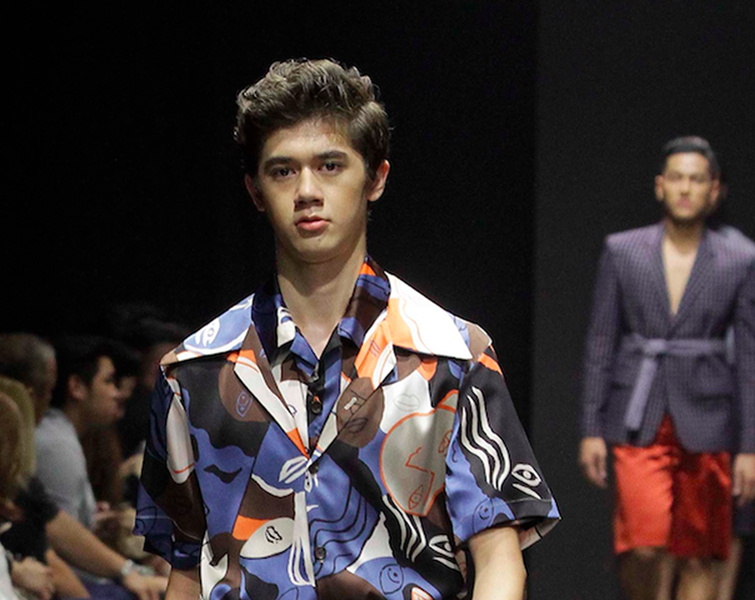 For its debut runway collection, LSW takes inspiration from its designers' many travels–particularly a week-long sojourn to Thailand's culturally diverse Bangkok, topped off with a side trip to carefree Phuket. Filled with billowy tops and high-waisted trousers, the LSW Summer 2018 capsule collection follows a style savant keen on becoming a fashionable wanderer.
https://www.instagram.com/p/BaWrLldg9yG
"He is in search of new experiences," designers Koko Gonzales and Aram Loe share. "Also, he is someone who constantly yearns for learning and [evolution]." We imagine the LSW man frequently traversing the Mediterranean islands or the Indian Ocean, for sure. And the outfit of choice? The layered button down shirt with illustrated blue and orange faces and an oversized collar paired with loose denim trousers.
LSW plays with silhouettes, form, and details with frayed cuffs, see-through fabrications, and cinched waists befitting fashionable getaways. We can't wait to see more from this up-and-coming brand. – Rey Ilagan