These artists are disrupting the idea that the comic books scene is a "boys' only club"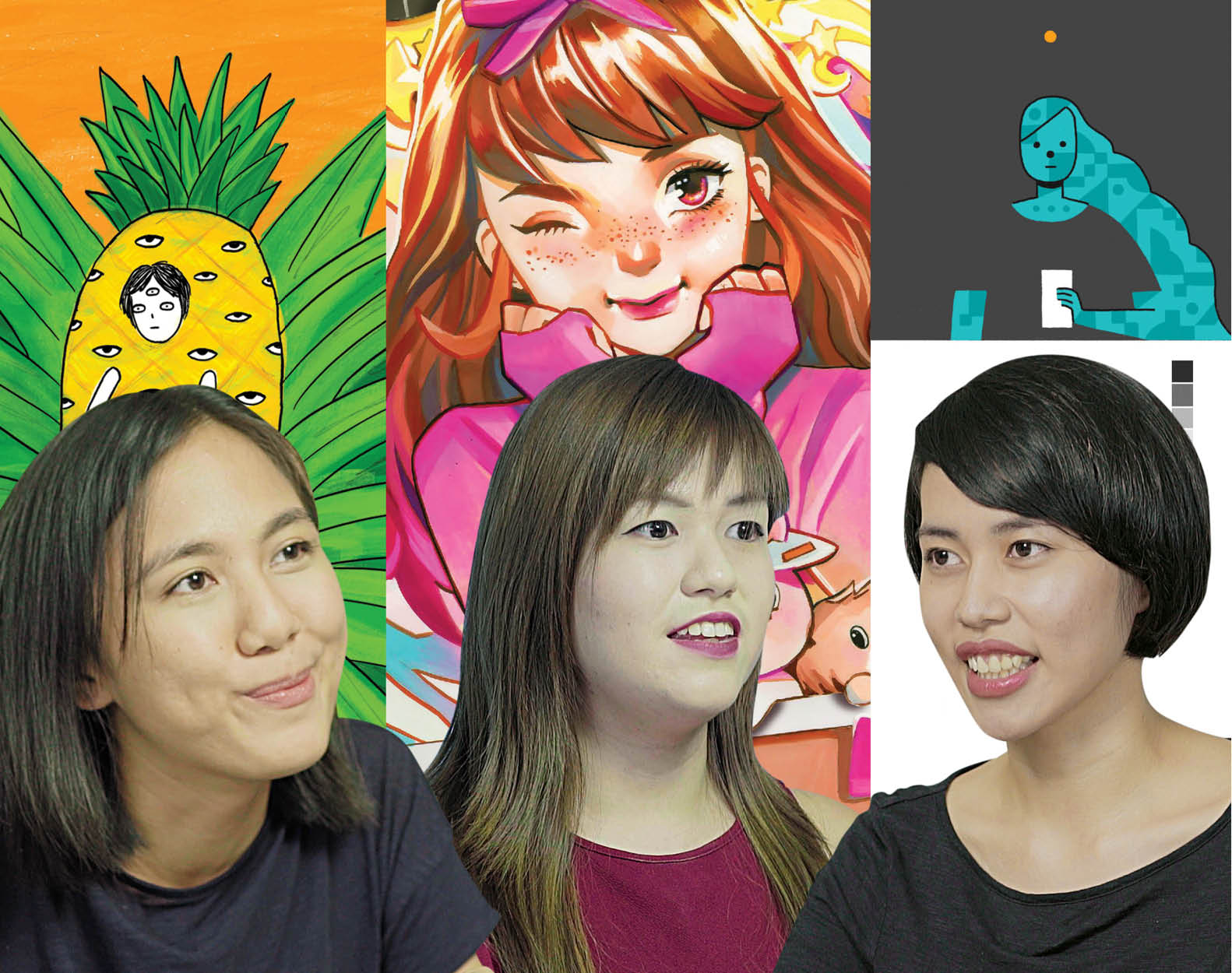 The comic book anthology Beyond Volume II is now out, and there's a couple of good reasons why we all need to grab a copy of it.
One, Beyond is a clever integration of creativity and technological innovation, as it requires its artists to create illustrations entirely on the iPad Pro.
Two, for the second volume of this comic book compilation, its producer, the premium Apple reseller Beyond the Box, had tapped three of the country's most promising female artists to do its illustrations.
Julienne Dadivas (more popularly known as Hulyen), Mika Bacani, and Rian Gonzales have lent their talents to Beyond Volume II to narrate visually "stories of love and adventure, and even a humorous spin on a classic Filipino tale."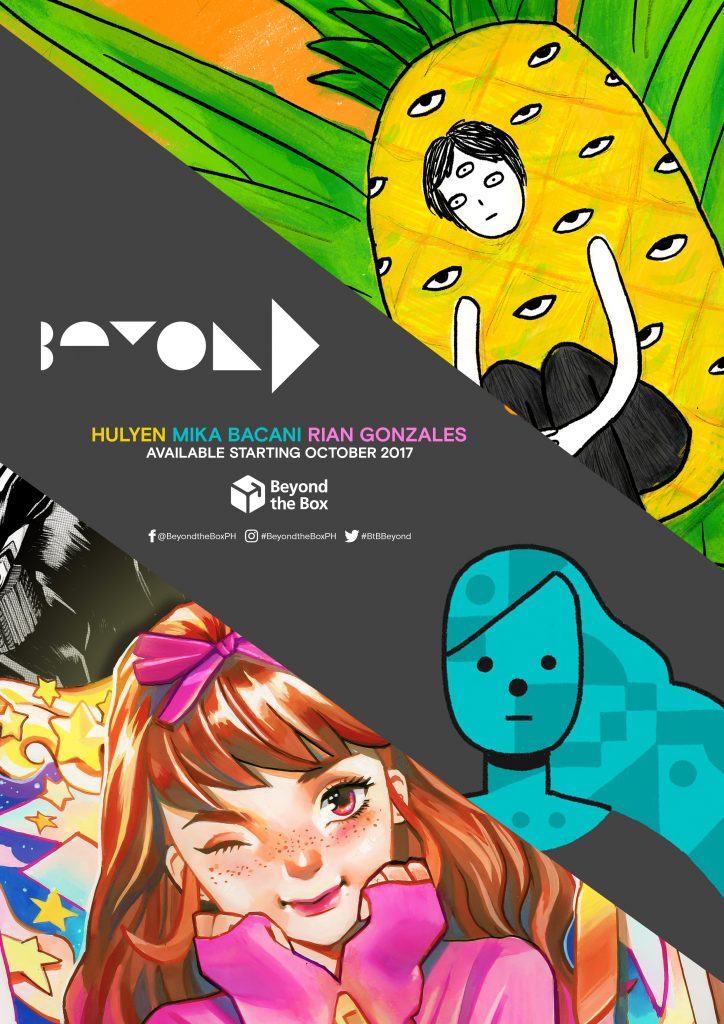 And that's a big-ass deal. How many comic book projects are there that feature an all-women roster? Internationally, there was 2012's Womanthology: Heroic anthology, a large-scale yet wholly independent and Kickstarter-funded project that was created entirely by over 140 women in comics, from top professionals to young comic fanatics.
Locally, Beyond Volume II could just be the encouragement that budding female artists need to get into the comic book scene, and to widen and broaden the kinds of stories that the industry presents to the public.
In this Garage interview, Dadivas, Gonzales, and Bacani share the challenges they face in their creative field and how they had fared in making illustrations digitally for this particular comic book project.
What were your immediate reactions when you got the call about being part of Beyond Volume II? And how do you feel about the project getting female artists to do the illustrations?
Julienne Dadivas: I was excited to be a part of this project. I was familiar with Beyond the Box's first volume last year, which featured Manix Abrera, Mervin Malonzo, and Harvey Tolibao. It was nice to be featured this year together with Mika and Rian, and I'm also a fan of their works. I haven't tried creating a comic completely using digital [tools], so being invited to do this was a new and exciting experience for me. It's nice that they thought of inviting female artists for Volume II; I am all for promoting diversity in the comics scene.
Rian Gonzales: It's such a great honor, especially when I realized that I would be working alongside great artists/friends, Julienne and Mika.
Mika Bacani: It was exciting to hear the news, since I don't really do comics that often, and it's my first time getting commissioned to do one.
Do you personally think that there is still an unacknowledged "boys' club" in the comic books scene? What kinds of challenges have you faced as women in this creative field?
MB: The idea of a "boys' club" sounds unnecessary to me, and if there is one, something that trivial is not worth my time. I'd like to think of illustration as a gender-neutral field. What I mean is, there aren't any gendered stereotypes you have to work against; I've never heard anyone say something like men could draw better than women. Plus, there isn't a hierarchy that would enable or encourage something like that in this field. That's me speaking from experience, since I've worked only with people who turned out to be decent human beings. The challenges I face as an illustrator have more to do with work-life balance and prioritizing, [rather] than [with] being a woman. I would still [face] the same challenges if I were of any other gender.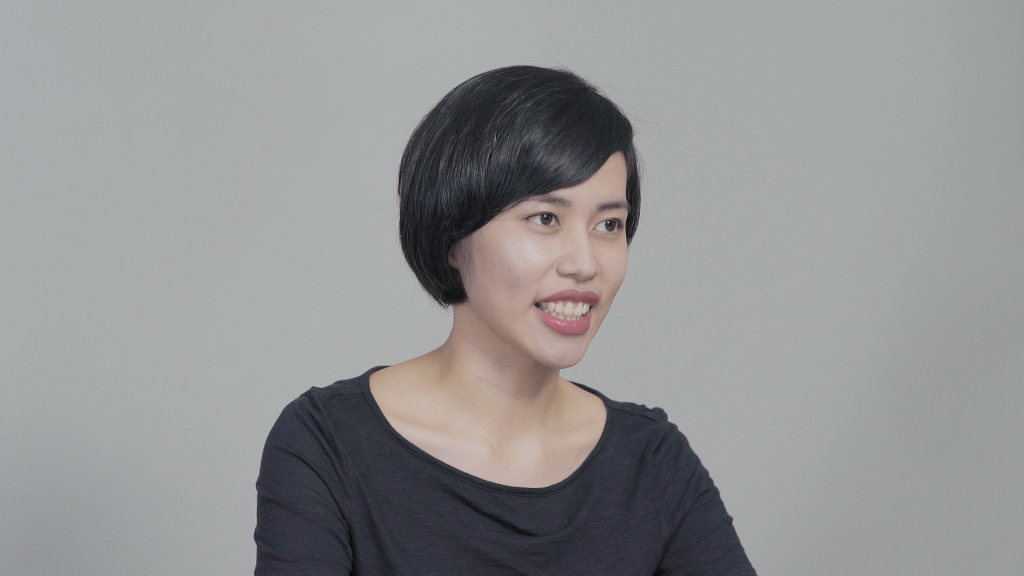 JD: Yes, I think any male-dominated field will always be a challenge for women. I personally felt intimidated to join the comics scene before because it was mostly guys [in it]; I just felt out of place. You'd see a list of comics artists at talks or comics anthologies, and they were all guys. So that's how I used to feel: that the field didn't have an inviting vibe for women. When I would go to local comics conventions five years ago, there weren't many comic books that appealed to me. They were all about superheroes or sexy manga—not my aesthetic at all, haha! But recently, more female and LGBT creators are starting to join. The comic books that are now available have become more diverse, and I keep seeing so many that I really want to read. They're not the usual kind with just male authors and artists. It's good that now, the comics scene is improving.
A post shared by hulyen (@hulyen) on
RG: I feel there have been many improvements through the years that I have been actively participating in the comic book industry. I'm happy to see more female artists in conventions now, showing off their work. There is more room for improvement, though, in terms of highlighting female creators' works in events. It would be great to conduct panels regarding women in comics, to further encourage other female artist to create new material.

Which comic book or graphic novel artists hold great influence over you in terms of how you developed your style and learned how to tell narratives through images?
RG: I adore the works of Loish, Babs Tarr, and Shirahama Kamome. They are all women who draw empowering female figures. It's nice how they take into mind the quirks and personalities of their characters. I particularly like how they pay attention to fashion when drawing women—I feel that it brings out a lot of the personality of their female [characters].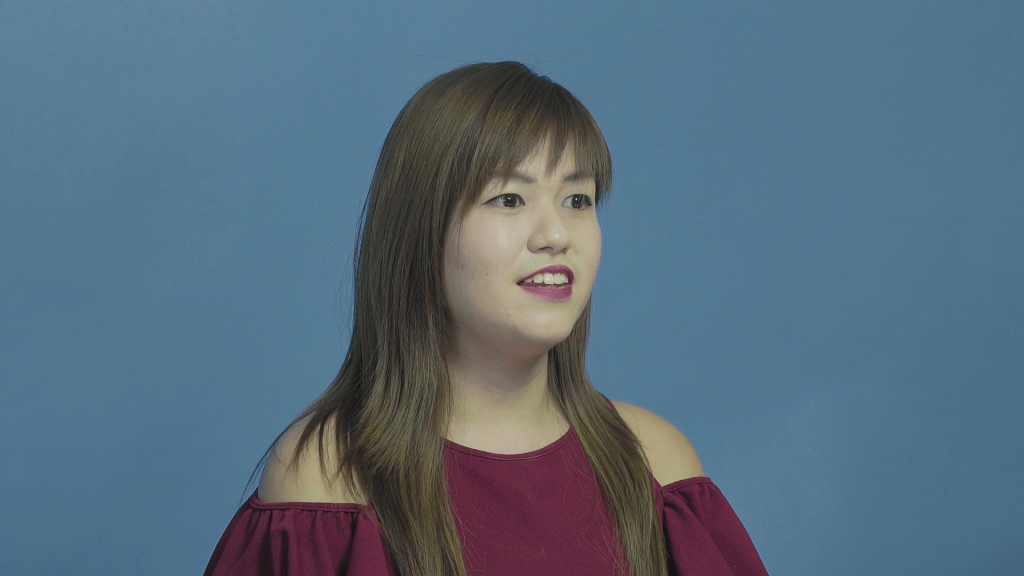 MB: I like graphic design a lot, which I think informs my style more than anything; comics is a form of graphic design. But overall, I'm inspired by work that presents anything in a new way, visually. The gender of whoever made it is secondary. A lot of the stories I enjoy are from women, though. I love the comic work of Alison Bechdel, Lucy Knisley, Jen Wang, Daryl Seitchik, and Jillian Tamaki.
JD: I started making comics when I was in college, because I was a big fan of Manix Abrera and Apol Sta. Maria. Looking for their comics led me to discover Komikon and the local komiks scene. [But] most of my favorite authors are women: Gabrielle Bell, Lisa Hanawalt, Julia Wertz, Jillian Tamaki, Dead Balagtas, and many more. Discovering all these cool artists online made me love comics.
With Beyond's integration of technology with art, how comfortable were you with the parameters given to you, specifically the use of an iPad and an Apple Pen? 
JD: It was surprisingly easy to use. I did not find it difficult to adjust to using the iPad, and I was able to replicate the usual look of my traditionally drawn comics. I really liked using the zoom function in Procreate.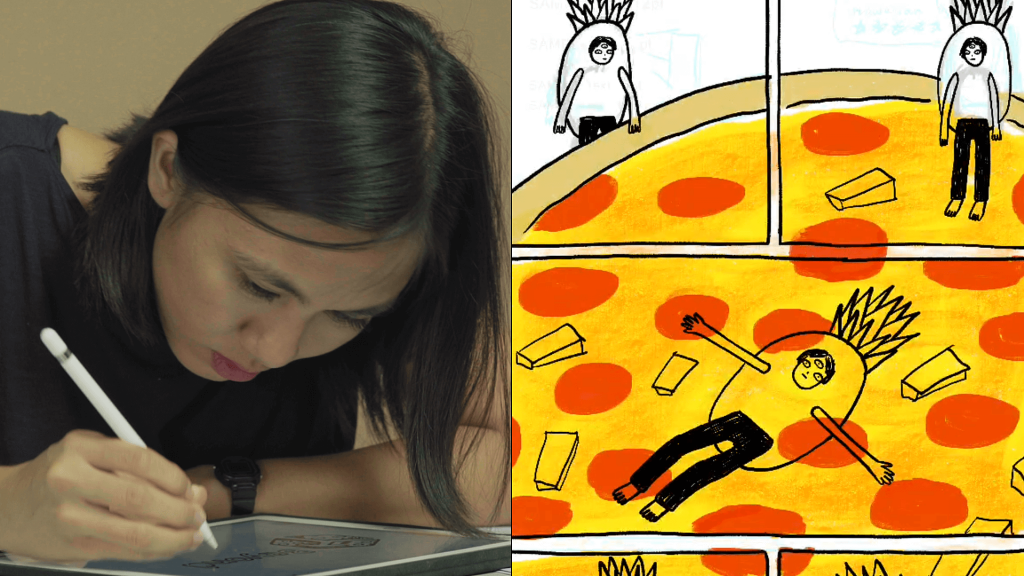 RG: As a [more] traditional artist, I had quite a hard time dealing with digital medium before so I expected to take some time getting used to the Apple Pencil and iPad. But I was surprised that they work quite closely to how pen and paper do. Unlike the digital tablet I use at home, where I can't work directly on the screen, the iPad allows me to do that, especially since the brushes I use in my program simulates [how] traditional brushes [work].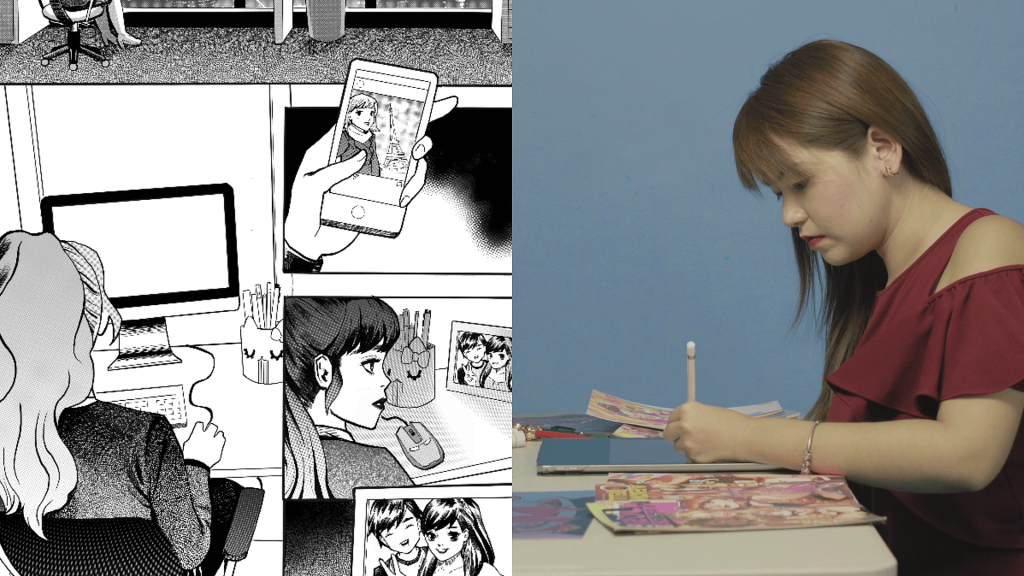 MB: I work digitally with a PC-and-tablet setup, so there was an adjustment period for sure. The physical experience is more like working on paper, which is not something I'm used to anymore, strangely! Relearning all of that was fun.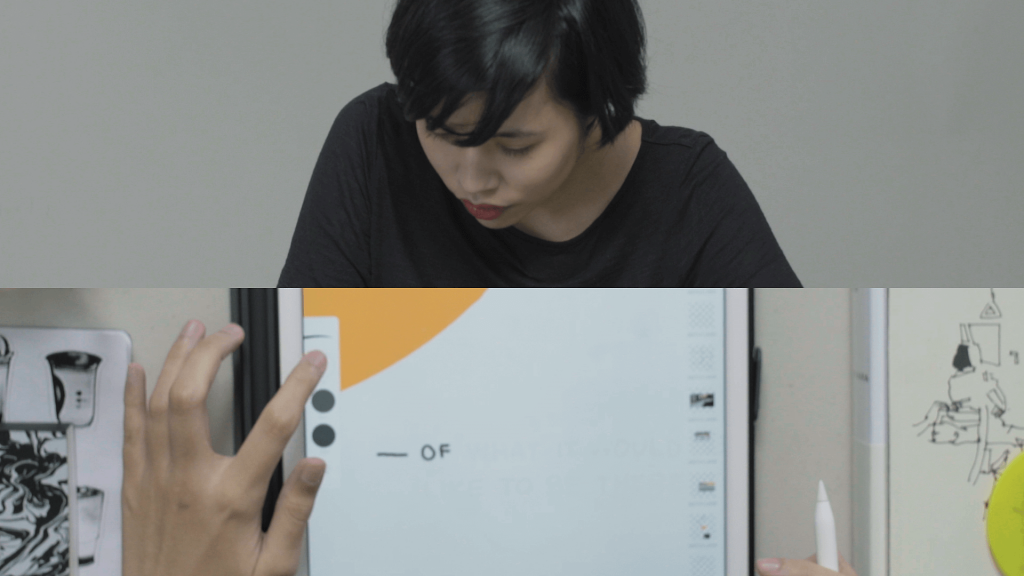 Where can people find you online, and any projects that we can look forward to?
MB: I am @junemonsters on the internet, though Instagram is what I use more often these days. Future projects are a surprise, even for me.
RG: No [upcoming project] I can share at the moment, but there will definitely be more comics-related work. My handle is @rianbowart on all social media platforms: Facebook, Instagram, and Twitter.
 JD: My first book UGH Volume 1 will be released this November at Komikon. You can follow me on Facebook and @hulyen on Instagram and Twitter.
The Beyond Comics series is available at Fully Booked.