Emoticonic by Style Origin was launched last week, kicking off a month of fashion shows in Ayala Malls all over the metro (and beyond). Directed by Robby Carmona and with runway looks styled by Sidney Yap, the shows feature some of the country's up-and-coming style icons, some of whom you may want to watch out for–especially as they will be dishing out style tips during the Style Origin shows.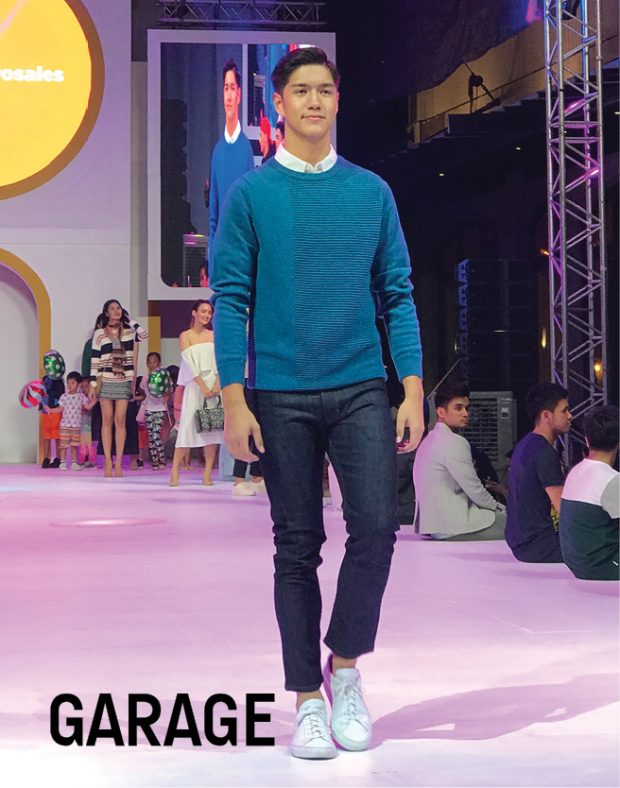 SANTINO ROSALES @santino_rosales
Santino Rosales is currently training with the Professional Models Association of the Philippines (PMAP). This senior high school student's style is more on the preppy side–a reason why these pullover and pants from Marks & Spencer fit him well. He still knows how to rock a plain t-shirt and jeans, though.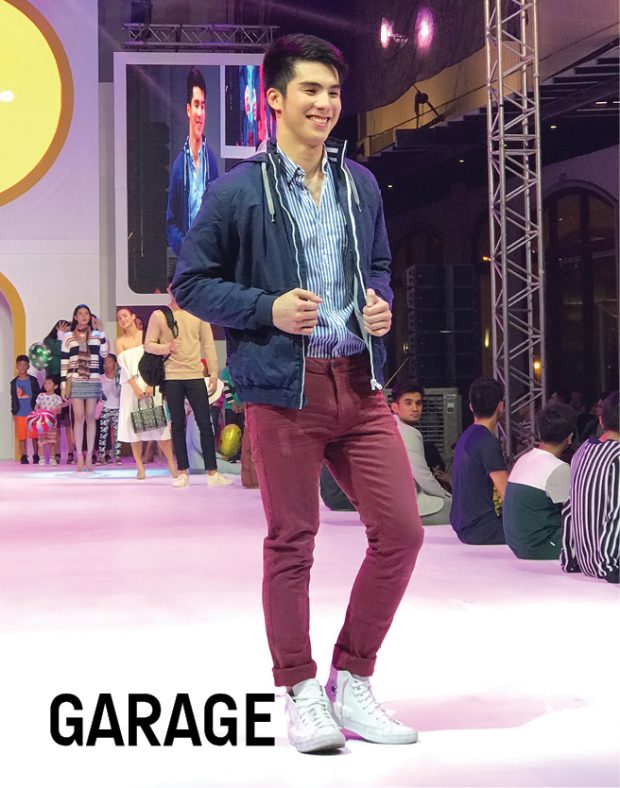 MARCO SUAREZ @marcoacoa
The audience giggled when they saw Marco Suarez give a hip sway just as he stepped on the runway in this look from Springfield. It could have been a way for him to release the tension of doing a big show, or it could have just been a display of his playful personality. We suspect it's the latter; his captions on Instagram reveal his sense of humor. His IG account also reveals that he's usually in comfy basics and sneakers.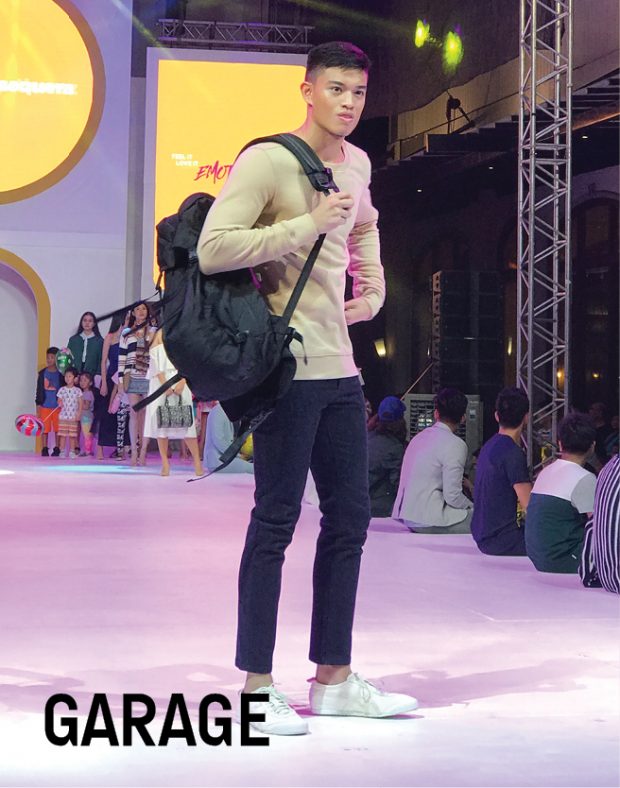 JOSHUA DESEQUERA @joshuadesequera
Joshua Desequera uses his long limbs, toned arms, and height to his advantage on the volleyball court, and now, on the runway. The athlete and Style Origin model easily pulls off sporty and casual looks, such as this Onitsuka Tiger outfit.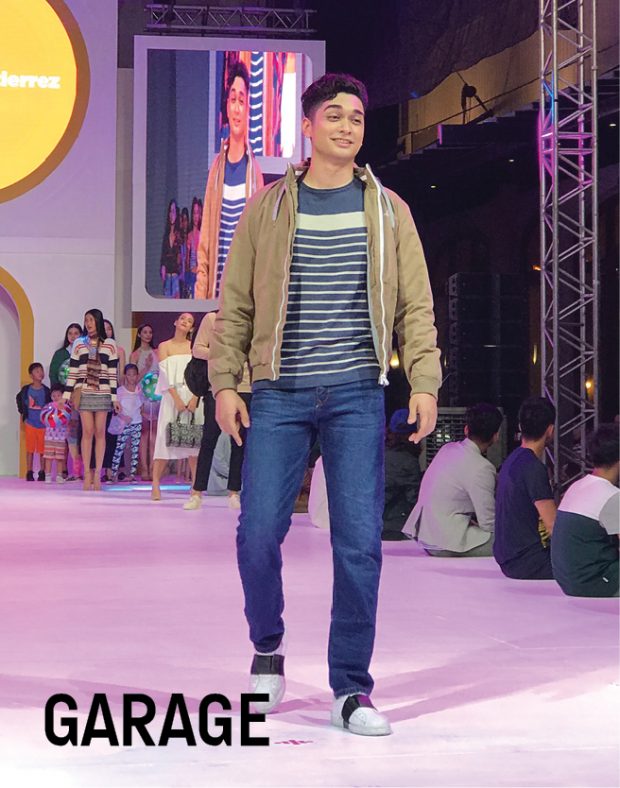 CLAUDIO GUTIERREZ @klaudiobgutierrez
Claudio Gutierrez has walked the runways of Bench Fashion Week and Manila Fashion Festival, on top of doing print editorials for some of your favorite men's fashion magazines (like, ahem, Garage–revisit our December 2016 Travel issue to see his fashion editorial). His closely cropped hair and prominent jawline work just as well with his casual off-duty style.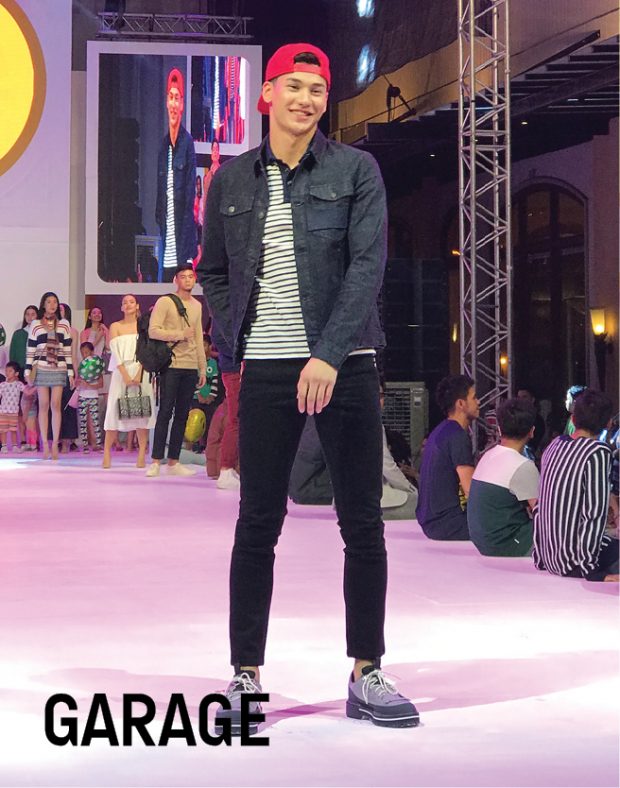 MAURITIUS LOOSLI @maurijl
Mauritius Loosli might be a fresh face in the country, but his charm is undeniable when he walked down the runway for Onitsuka Tiger. Before coming to Manila (and becoming one of the faces for this year's Style Origin), Loosli has modeled in Switzerland and Barcelona. Online, you can find him busting out his freestyle moves, often with black sneakers on his feet.
LA AGUINALDO @la
LA Aguinaldo is probably the most recognizable face in the bunch, having appeared on print ads and being an ambassador for some of the country's major brands. His style has a '90s vibe to it: from his choice of sports jackets, down to how he wears white sports socks with slip-on skate shoes, all of which go well with his jetsetter lifestyle.
Discover the hottest trends from the homegrown and global brands at this year's Emoticonic by Style Origin. Catch their shows at the following Ayala Malls on these dates: Trinoma on September 3, Solenad in Nuvali on September 9, Alabang Town Center on September 10, Market! Market! on September 16, and Harbor Point in Subic on September 17.