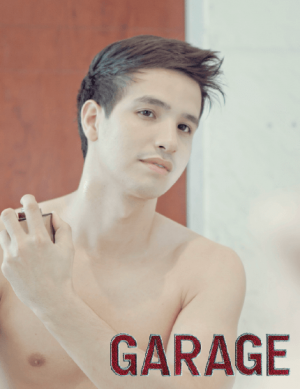 Filipino-Norwegian Markki Stroem remembers his earliest start in entertainment: In the summer of 2010, he landed a small modeling gig at a Philippine Fashion Week show. "I went to a go-see for the Bench show, just for fun. Erikson Raymundo, who is now my manager, saw me and asked if I could sing. I said, 'Yes,' and he suggested that I audition for Pilipinas Got Talent. I thought, 'Why not?'"
Weeks later, he was singing a contemporary arrangement of the Freddie Aguilar classic "Anak" in front of PGT judges Ai-Ai delas Alas, Kris Aquino, and Freddie Garcia. After the applause died down, Aquino and Garcia gave him their resounding yeses; the young aspirant's music career has begun.
Though finishing only as a finalist on PGT, Stroem landed the role of Henry in Atlantis Production's staging of Next To Normal in 2011. Recently, he launched his debut album Thousands of Pieces with a free concert at the Bonifacio High Street. Thousands of Pieces is a mix of cover songs and original cuts, which Stroem himself has written. "My dream has always been to write songs. If other people are obsessed about updating their blogs, I have my musical compositions to keep me busy," he says.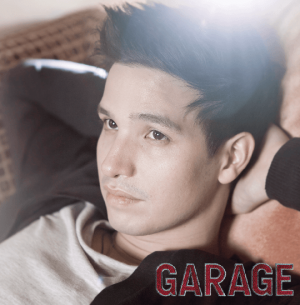 Have you always been inclined to music?
"I've always known that I'll be doing something creative. After graduating, even with job offers coming from different hotels across Europe, I told myself that it was time to make the most out of my youth.
"Music has always been part of my system. At 14, my sound was teenybopper pop, as expected; last year, it became alternative jazz. But I call my brand of music dark jazz because a lot of the songs are dark, bass-driven like the kind of songs that Lana del Rey, Amy Winehouse, and John Legend sing."
How did you prepare for showbiz?
"When I joined PGT, I thought, if I make it to the top 12, I'd be open an open target for talk because the Philippine audience is really into the showbiz culture. I just reminded myself that I have a lot to learn and being surrounded by other talented people is an amazing experience."
Have you always been conscious about how you looks?
"I was the classic example of a high school nerd. I am a geek and all my friends are geeks. I may not be the smartest but I was never the popular guy at the parties. I was always in baggy pants, with my braces and glasses. I guess I started picking up grooming habits in college. Europeans are often well-dressed so I learned a thing or two from them. My manager has also enlightened me on the virtues of looking good."
What's your grooming practice?
"I used to be the no-fuss kind of guy, I didn't have the inclination to care for my face. But when I was living with my girlfriend in Switzerland, every single night before she goes to sleep, she puts on this Body Shop Facial Mask. Out of curiosity, I gave it a try. Soon after, I noticed I was having less pimples. Now, I am learning the discipline of caring for my skin because it's part of the job. I wash my face using mild liquid soap like Cetaphil. For my under eye dark circles, I've started using Cernor XO Crème. Once a week, I put on a facial mask and use facial scrub. I also go regularly to Faces & Curves to visit my dermatologist."
Photographed by Shaira Luna